First Time in Paris
First Time in Paris : Don't worry, Be happy ! You will be safe from tourists traps. You will get all the information, advices and tips you need, with accuracy and transparency, with the ongoing assistance of PARIS BY EMY, Paris based.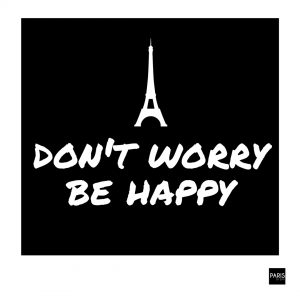 Be in serenity for your First Time in Paris
Emy, living in Paris for more than a decade, is an expert of Paris and she is French

She is fluent in English with 5 years' experience in the United States, parlez-vous français ? 😉

She has travelled many corners of the world, such as Europe, Africa, North America & the Middle East
---
Whatever would be your fears, PARIS BY EMY find answers & solutions for your first time in Paris
---
Advices for your first trip to Paris
Do not leave your luggages unattended in transport
Remember to photocopy your identity papers and leave them at your hotel
Do not handle bundles of money in public
Take a minimum of cash with you
Do not store your wallet, phone in an outside pocket
Prefer a bag worn over the shoulder
Do not put your wallet, phone on a coffee or restaurant table
Tips are not mandatory but you can always leave a tip
Be careful with some cabarets, especially in Pigalle, where you will be imposed unwanted females presence and to consume drinks at very high prices
Prefer institutions that do not reach customers in the street and display their prices outside & inside the room
All prices must be displayed inclusive of VAT
Buy your tickets (show, transport, …) from professional resellers
Beware of fake petitions where you are asked for money
Get a Travel Insurance in case of
Overseas emergency medical assistance
Loss or theft of luggage
Loss of cash or travel documents
Travel delay expenses
Rental vehicle excess
Cancellation fees
---
Visa Application to France
You may visit the official website for visa application to France. Planning a holiday, a business trip or any other projects in France, this website provides you information on how to do each step for your visa application process.
---
EMAIL contact@parisbyemy.com
MOBILE Paris +33 7 67 38 96 25