First Time in Paris
First Time in Paris : Don't worry, Be happy ! You will be safe from tourists traps. You will get all the information, advices and tips you need, with accuracy and transparency, with the ongoing assistance of PARIS BY EMY, Paris based.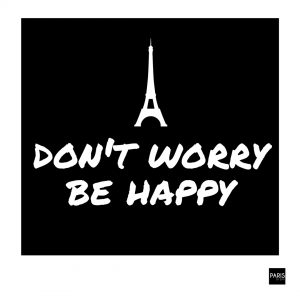 Advices for your first trip to Paris :
Do not leave your luggages unattended in transport
Remember to photocopy your identity papers and leave them at your hotel
Do not handle bundles of money in public
Take a minimum of cash with you
Do not store your wallet, phone in an outside pocket
Prefer a bag worn over the shoulder
Do not put your wallet, phone on a coffee or restaurant table
Tips are not mandatory but you can always leave a tip
Be careful with some cabarets, especially in Pigalle, where you will be imposed unwanted females presence and to consume drinks at very high prices
Prefer institutions that do not reach customers in the street and display their prices outside & inside the room
All prices must be displayed inclusive of VAT
Buy your tickets (show, transport, …) from professional resellers
Beware of fake petitions where you are asked for money
---
Be in serenity for your First Time in Paris
Emy, living in Paris for more than a decade, is an expert of Paris and she is French

She is fluent in English with 5 years' experience in the United States, parlez-vous français 😉

In the US, she was strongly involved in multicultural communities & expatriates organizations 

She has travelled many corners of the world, such as Europe, Africa, North America & Middle-East
---
PARIS BY EMY creates personalized Paris Trip for its clients, with a cultural cohesion and historical approach, Made in Paris. Whatever would be your fears & objections, PARIS BY EMY find answers & solutions for your first time in Paris.
---
First Time in Paris, discover a cosmopolitan city
Paris is also a cosmopolitan city where you can find communities from all continents, through cultural centers, sacred places, celebrations, art exhibitions, restaurants, stores, districts,… Thus, you have the great opportunity to enjoy your own cultural background, within Cosmopolite Paris, in a social harmony.
For your first Time in Paris, you may discover the Latino Tango and Salsa classes in famous places or by the Seine, Asian districts, Indian living quarters, English & Irish Pubs, African restaurants, the Jewish neighborhood, the Institut du Monde Arabe, the American church of Paris, the Russian Orthodox Cathedral and many other places from all continents.
---
PARIS BY EMY has also a sense of responsibility to contribute to the well-being of each client during their trip, in order to bring openness and to have a good impact on its clients' lives. PARIS BY EMY is positioned against mass tourism packages, impersonal & inflexible.
---
Visa Application to France
You may visit the official website for visa application to France. Planning a holiday, a business trip or any other projects in France, this website provides you information on how to do each step for your visa application process.
---
Contact PARIS BY EMY
PARIS BY EMY will answer all your questions, as soon as possible. Thank you.
EMAIL contact@parisbyemy.com
MOBILE Paris +33 7 67 38 96 25

Haute Couture Paris Trip with Private Tour