|For small groups|
Group Trips to Paris : PARIS BY EMY gives fabulous adventures and lots of fun, for small groups, groups  of friends, full of lifetime memories. Everyone find his/her centers of interest with tailor-made trips.
Group Trips to Paris
Paris has more than 1,500 hotels, 13,000 restaurants, 2,200 historical monuments, 200 museums , 260 theaters, 3 opera houses, 110 churches, 5,300 petites boutiques, … without talking about seasonal exhibitions and social events in the City of Paris, through the years.
Let's be guided by PARIS BY EMY to plan your trip.
From 600 euros, taxes included, for a tailor-made package, small group
From 210 euros, taxes included, for a private tour guide, small group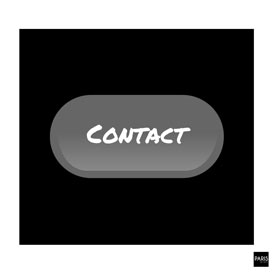 ---
The 7-Day VIP Package is perfect for a group :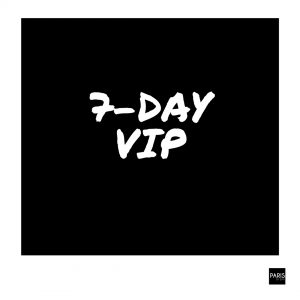 7-DAY VIP PACKAGE with unlimited exchanges/interviews for trip creation, a proposal of 3 accommodation choices, an itinerary, " The Roadmap" and a travel guide booklet, "The Travelogue", both tailor made.
+ Permanent online assistance during the stay for any request
+ Permanent assistance in case of emergency 24/7
+ An one-hour Welcome meeting the day and place at your convenance
+ 2 full days with EMY, as your private guide for private tour in Paris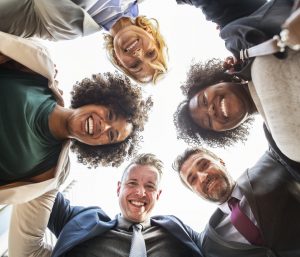 Cosmopolitan Paris
You can enjoy cosmopolitan Paris, your cultural background, from Europe to Africa, from Middle-East to Asia, from North to South America, … perfect for Group Trips to Paris.
Great values for your Paris Trip
You can have a knowledgeable trip with fun to open our souls according to your aspirations. Feel Paris heartbeat – Bask in serenity in Paris – Get off the beaten path – Be understood and cosseted – Optimize your time and budget – Follow your aspirations – Have an authentic insight into French culture with private tour guide.
The 10 themes
The most interesting way for you to enjoy Paris, is to do what speaks to your soul. According to your priorities and budget, you rank 10 themes such as lodging, art and museum, food and drink, sightseeing, God and spirituality, entertainment, shopping… We create a genuine customized tour, no already-made tour.
Moreover, you really feel Paris heartbeat because PARIS BY EMY informs you about all the social events and cultural programs of the city that fit in your profile.
Customized tours
You are who you are, we plan the perfect Paris Trip for you, your way. You have personalized services from a French local parisian company, according to your aspirations.
Genuine personalized voyage according to each client
No platform, no algorithm, no already-made Paris Tours
Just real human exchanges for an authentic insight into Paris
Personalized services
Ask for a real tailor-made trip
Unlimited exchanges to plan your trip, via 10 themes, your way, according to your budget and aspirations
Private Tour Guide Paris in English for 1/2 Day(s), full Day(s), Evening(s), within, around or outside Paris
"The Roadmap" in PDF, a schedule like a plan for your days and evenings, tailor-made, easy to read on smartphone
"The Travelogue" in PDF, a travel guide booklet, like a tourist guide, tailor-made, easy to read on smartphone
Welcome Meeting within Paris at your convenience – day time & place of your choice, 1 hour – from 9am to 7pm
Online Assistance during your visit, Monday through Friday, from 9am to 7pm
Permanent assistance 24/7 in case of emergency
Special Event organization such as anniversary, marriage proposal…
Reservation made for airport chauffeur, restaurant, concert, opera…
---
Feel free to contact PARIS BY EMY

---
Customizable Vacation Packages
| | | | | |
| --- | --- | --- | --- | --- |
| From taxes included | 400 Euros | 2000 Euros | 1150 Euros | 850-400 Euros |
| Unlimited exchanges to plan your trip, via 10 themes, your way, according to your budget and aspirations | You choose or not | VIP | Full Service | Premium |
| A choice of 3 accommodation options, verified by PARIS BY EMY, according to your criteria, with photos and reviews to help you make a choice | You choose or not | VIP | Full Service | Premium |
| "The Roadmap" in PDF, a schedule like a plan for your days and evenings, tailor-made, easy to read on smartphone | You choose or not | VIP | Full Service | Premium |
| "The Travelogue" in PDF, a travel guide booklet, like a tourist guide, tailor-made, easy to read on smartphone | You choose or not | VIP | Full Service | Premium |
| Welcome Meeting within Paris at your convenience - day time & place of your choice, 1 hour - from 9am to 7pm | You choose or not | VIP | | |
| Online Assistance during your visit, Monday through Friday, from 9am to 7pm | You choose or not | VIP | Full Service | |
| Permanent assistance 24/7 in case of emergency | You choose or not | VIP | Full Service | |
| Private Tour Guide* Paris in English for 1/2 Day(s), full Day(s), Evening(s), within, around or outside Paris | You choose or not | VIP | | |
| Private Tour Guide* Paris Normandy Two days | You choose or not | | | |
| Private Tour Guide* Paris Champagne one day | You choose or not | | | |
| Special Event organization such as anniversary, marriage proposal | You choose or not | | | |