One week in Paris : How to proceed together
One week in Paris : How to proceed with your Paris vacation packages is simple. It is about flexibility, interactivity and easy-going. The creation of your Paris vacation packages, with its Paris vacation packages option(s) you choose, is done step by step, through unlimited exchanges via telephone, email, Skype, WhatsApp… in order to have the greatest tailor-made trip according to your profile with the expertise of PARIS BY EMY.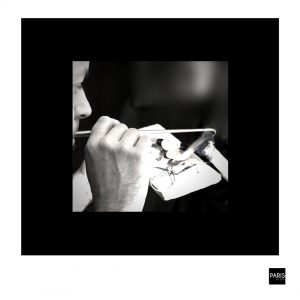 One week in Paris : The key moment is Step 3 to create your personalized trip according to your aspirations and budget. Through interviews, accross 10 themes you grade, we plan your tailor-made trip to Paris.
---
No automatism, no already-made, just a genuine tailor-made Paris vacation packages
---
One week in Paris
Guidelines are as follows :
STEP 1 – EXCHANGE/QUOTATION
First exchange on wishes and budget of the customer by phone or Skype, with approximate or immediate quotation, depending on the selected package and/or (only) selected options. If necessary, second exchange to finalize the quotation in case of particular request or which requires a precise and thorough research
---
STEP 2 – BILLING
If the quote, sent by email,  is accepted by the customer, billing and payments occur online, payment with a bank-transfer. Another billing can occur in the case of the customer wants to add services
---
STEP 3 – CONCEPTION
Third passage of detailed and meticulous exchanges with the client for the creation of the trip via Skype, telephone, email or Whatsapp, preferably by appointment. It is a key moment to create you Dream Trip in Paris. We go, on one to one, through discussions into 10 themes and subthemes, to clearly identify your priorities, centers of interest, and spending's orientation.
---
STEP 4 – PROPOSAL
Full proposal of PARIS BY EMY sent by email for the trip (except for round trip transportation to Paris)
---
STEP 5 – EXCHANGE
Refinement and exchanges around the first proposal via Skype, telephone, email, and Whatsapp—preferably by appointment. 
---
STEP 6 – FINALIZATION
Finalization of the proposal such as The Roadmap and the The Travelogue by PARIS BY EMY sent by email
---
STEP 7 – ACCOMMODATION BOOKING
Booking and payment for accommodations made by the client (or by EMY in case of the customer wants her to book the accommodation. In this case, this will be charged in the first billing)
---
STEP 8 – FINAL PROPOSAL
Final validation of the proposal sent by email once the accommodation is booked and settled by the client. Possibility of refinement and exchanges around the final proposal if necessary
---
STEP 9 – PACKAGE OPTION ELEMENTS SENT
Sending by email each validated element of the selected package and options, if applicable, such as the "Roadmap" and the "Travelogue"
---
STEP 10 – PACKAGE OPTION FULLFILLMENT
Fulfillment of the packages and options chosen during the stay, in Paris and around
---
Moreover, a permanent contact is established between the client and PARIS BY EMY providing unlimited online assistance for all requests before and during the trip (for Full Service & VIP Package), as well as 24/7 emergency assistance during the trip for the VIP Package. Get your Paris vacation packages with Private Tour according to your aspirations and budget !
Have a look for more specifications :
@ Private Tour Guide Paris page
---
Feel free to contact PARIS BY EMY if you have questions by clicking on this link

Haute Couture Paris Trip with Private Tour