How to proceed
One week in Paris : How to proceed together is simple. It is about flexibility, interactivity and easy-going. The creation of your Trip is done step by step. You may spend one week in Paris or couple days.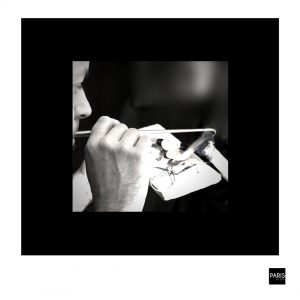 ---
No automatism, no already-made, just a genuine tailor-made Paris Trip
---
Just let us know if you want us to call you, day & time at your convenance, to talk about your Trip.
Vacation Package from 400 euros for individuals, from 600 euros for organizations, taxes included
Private tour guide from 140 euros for individuals, from 200 euros for organizations, taxes included
---
You choose a Paris Tour Package among 5 different packages, each one customizable :
7-DAY VIP
7-DAY FULL SERVICE
7-DAY PREMIUM
3-DAY PREMIUM
SPECIFIC DEMAND
We create your Dream Trip via 10 themes according to your aspirations, with the help of PARIS BY EMY, local expert :
LODGING
FOOD & DRINK
ART & MUSEUM
GOD & SPIRITUALITY
SIGHTSEEING
SHOPPING
ENTERTAINMENT
GREEN PARIS
OUTSIDE PARIS
SPECIFIC THEMATIC TOUR
One week in Paris – guidelines are as follows :
---
STEP 1 – EXCHANGE/QUOTATION
---
STEP 2 – BILLING & PAYMENT
---
STEP 3 – EXCHANGE/CREATION
---
STEP 4 – FIRST PROPOSAL
---
STEP 5 – EXCHANGE/REFINEMENT
---
STEP 6 – FINALIZATION
---
STEP 7 – ACCOMMODATION BOOKING
---
STEP 8 – FINAL PROPOSAL
---
STEP 9 – FULL ELEMENTS SENT
---
STEP 10 – PACKAGE & OPTION(S) FULLFILLMENT
---
---