Paris Metro
Paris Metro : Le Métro or le Métropolitain is a rapid transit system in the Paris Metropolitan Area. It is mostly underground and 214 kilometres (133 miles) long. It has 303 stations, 16 lines. Châtelet – Les Halles is the world's largest subway station. In 2016, it has been ranked as the best public transport system in the world by the ITDP. The first line opened without ceremony on 19 July 1900, during the World's Fair.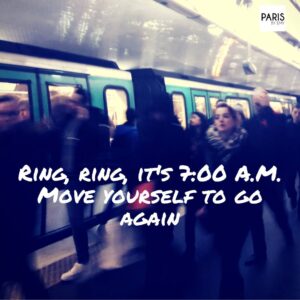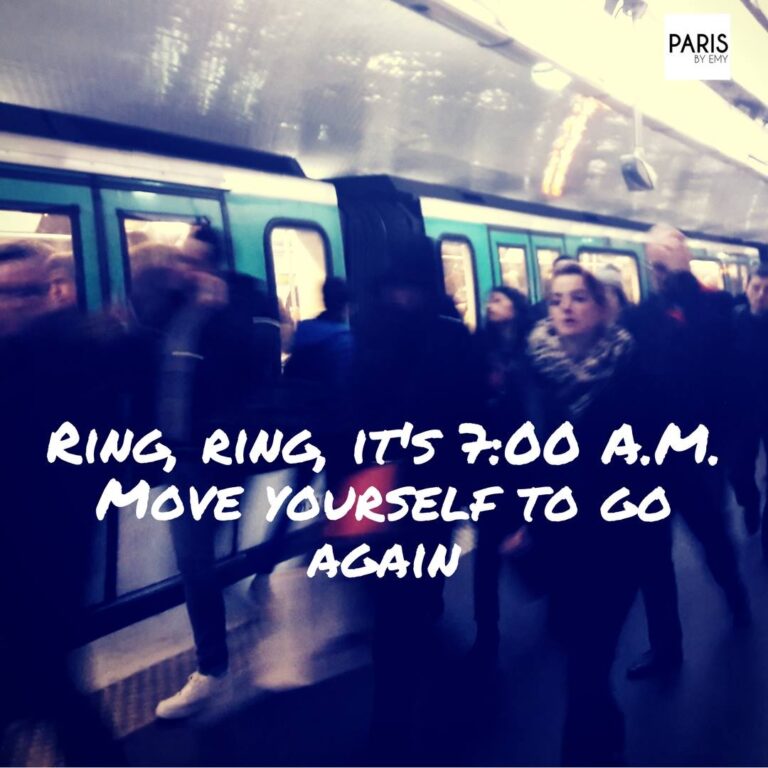 Paris Metro, the best transport to visit Paris
Thanks to the Paris Metro, you get around in a very easy way within Paris. When you want to reach a point, a landmark, a museum, etc, the first thing you need to do is to look at the subway station the nearest to this point.
Most of the time, you find it on the website of the place you are looking for. It gives you the station and the line.
Once you get this information, you go on this official website of the RATP, the website of the Paris Metro. Moreover, you can upload the RATP application on your smartphone.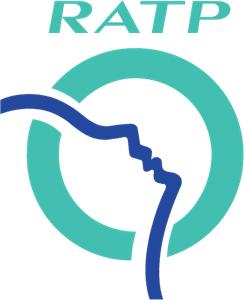 You go on "where to go", you enter from… to… and push on "let's go" button. There you are, you have your itinery.
On this website and application, you have maps of Paris Metro but also of RER, bus and tramway's maps.
Paris Metro, how does it work ?
Weekdays, the Paris Metro operates from 5:30 a.m. to about 1:15 a.m.
On Friday and Saturday evenings, as well as on the eve of bank holidays, Paris metro runs until about 2:15 a.m.
The RER operates daily from 5:30 a.m. to about 1:20 a.m.
Our vast bus network allows you to travel throughout the French capital and the Ile-de-France region.
When the metro is closed, the Noctilien night bus network takes to the road.
Night buses operate from 0:30 a.m. to about 5:30 a.m.
Roissybus connects Paris (Opéra) to the Roissy Charles-de-Gaulle airport (CDG) and runs from 5:15 a.m. to 0:30 a.m.
Buses depart every 15 to 20 minutes and the trip takes about 60 to 75 minutes.
Orlybus connects Paris (Denfert-Rochereau) to the Orly airport (ORY) and runs from 5:35 a.m. to about midnight.
Buses depart roughly every 8 to 15 minutes and the trip takes about 30 to 40 minutes.
Orlyval connects the Anthony RER B station and the Orly airport (ORY) and runs from 6 a.m. to 23:35 p.m. Trains depart roughly every 4 to 7 minutes and the trip takes about 8 minutes.

Paris Metro, its advantages for a visit
There are benefits and advantages of a "Paris Visite " card.
The Paris Visite pass allows you to use all of the public transport : Paris Metro, tramway, bus, RER and SNCF Transilien.
Valid for 1, 2, 3 or 5 consecutive days, the pass allows you to travel anywhere in Paris (zone 1 to 3)
Or in Paris and the Île-de-France (zone 1 to 5) including airport connections, Orlyval, Disneyland and Versailles.
Paris Visite also gives you special offers from our partners (Galeries Lafayette, Musée Grévin, …)
Note : 

Mobilis is sold as a magnetic ticket corresponding to the zones selected.

 Before using Mobilis, you must write your last name, first name and the day's date on the ticket.
I would advise you to choose a pass for one week or for 5 days (65,80 Euros per adult), if you stay one week.
Those passes offer unlimited trips for all the zones, from 1 to 5.
The price of a single basic ticket for one simple trip within Paris, one way is 1,90 Euros. Back and forth, it will cost you 3,80 Euros for one single round trip, with Paris Metro ticket.
Paris Metro
, to buy tickets & pass
For your convenience, lots of points of sales, RATP counters, are available in Paris Metro station, in train station, airport, to answer your questions and to provide you information regarding tickets, subscribing and recharging Navigo travel passes, and after sales services. Don't forget : in all Paris Metro and RER stations, RATP counters staff is there to help you. Moreover, you have automatic counters where you can pay by credit card.
In every counter, RATP staff can give you paper maps, from all size, large map, medium map and pocket size map, for free. Do not hesitate to ask for one. They are very useful when you travel.
Useful – Easy – Convenient
---
PARIS BY EMY will answer all your questions, as soon as possible. Thank you.
EMAIL contact@parisbyemy.com
MOBILE Paris +33 7 67 38 96 25

Haute Couture Paris Trip with Private Tour