Paris Trip Planner with Private Tour
Paris Trip Planner with Private Tour : You choose one package among 5 different vacations packages. You have many possibilities to modulate each package according to your personality, background, aspirations & budget. You also have a package for specific demands, for a genuine tailor-made trip.
7-DAY VIP
7-DAY FULL SERVICE
7-DAY PREMIUM
3-DAY PREMIUM
SPECIFIC DEMAND
No proposals, advices and highlightings are based on business partnerships or algorithms.
Guidelines are as follows to give you an idea of how Planning a Trip to Paris is processed.
You choose a Paris Tour Package among 5 different packages, each one customizable, including :
Duration of your tour package
Number of Lodging propositions
Roadmap & Travelogue
Welcome meeting
Online assistance during your trip
Emergency assistance 24/7
Private tour guide
Any other specific demand
You rate 10 themes according to your aspirations, with the expertise of PARIS BY EMY.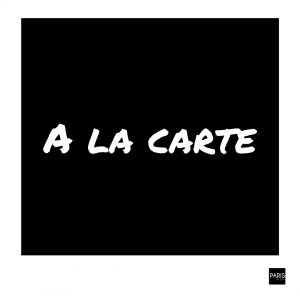 ---
The 10 themes
Paris Trip Planner with Private Tour : Across 10 themes, we will graduate the most important themes for you, in terms of desires, wishes, according to your personality, your budget and with the expertise of PARIS BY EMY.  You may be a couple, a family, a group of friends, a university… go on "THEMES" page to view the 10 themes in details.
The 10 themes are as follows :
LODGING
FOOD & DRINK
ART & MUSEUM
GOD & SPIRITUALITY
SIGHTSEEING
SHOPPING
ENTERTAINMENT
GREEN PARIS
OUTSIDE PARIS
SPECIFIC THEMATIC TOUR
Inside those themes, you can again choose subthemes for your visit and/or simply let yourself be guided by the advices of PARIS BY EMY, for your Paris tours, with or without private tour.
---
The most interesting way for you to discover, to enjoy Paris, is to do what speaks to your soul.
---
Cosmopolitan Paris
Moreover, you can enjoy your cultural background, from Europe to Africa, from Middle-East to Asia, from North to South America, … within Cosmopolite Paris. Let's discover those cultural centers, sacred places, art museums, restaurants, boutiques, social events & international communities of Paris. It is a very Private Tours Paris.
---
The 5 packages
Please, drag the table to see all the packages.
| | | | | |
| --- | --- | --- | --- | --- |
| From taxes included | From 400 Euros | From 2000 Euros | From 1150 Euros | From 850-400 Euros |
| Unlimited exchanges to plan your trip, via 10 themes, your way, according to your budget and aspirations | You choose or not | VIP | Full Service | Premium |
| A choice of 3 accommodation options, verified by PARIS BY EMY, according to your criteria, with photos and reviews to help you make a choice | You choose or not | VIP | Full Service | Premium |
| "The Roadmap" in PDF, a schedule like a plan for your days and evenings, tailor-made, easy to read on smartphone | You choose or not | VIP | | 3-day Premium |
| "The Travelogue" in PDF, a travel guide booklet, like a tourist guide, tailor-made, easy to read on smartphone | You choose or not | VIP | | |
| Welcome Meeting within Paris at your convenience - day time & place of your choice, 1 hour - from 9am to 7pm | You choose or not | VIP | | |
| Online Assistance during your visit, Monday through Friday, from 9am to 7pm | You choose or not | VIP | Full Service | |
| Permanent assistance 24/7 in case of emergency | You choose or not | VIP | | |
| Private Tour Guide* Paris in English for 1/2 Day(s), full Day(s), Evening(s), within, around or outside Paris | You choose or not | VIP | Full Service | 7-day Premium |
| Private Tour Guide* Paris Normandy Two days | You choose or not | | | |
| Private Tour Guide* Paris Champagne one day | You choose or not | | | |
| Reservation made for hotel, airport chauffeur, private chauffeur for touring, museum, restaurant, opera… | You choose or not | VIP | Full Service | Premium |
| Special Event organization such as anniversary, marriage proposal... | You choose or not | | | |
---
Your trip is filled with experiences that reflect your very own aspirations
---
EMAIL contact@parisbyemy.com
MOBILE Paris +33 7 67 38 96 25