Paris Private Tour with Private Chauffeur
Private Car Service Paris : You have the possibility to ask for a private tour guide with a private chauffeur for tailor-made private visit according to your desires and aspirations, through the PARIS BY EMY themes. Choose what to do in Paris via our 10 themes :
Parisian icons
Historical Paris
French Cuisine
Art & museums
Sacred places
Landmarks & sightseeing
Shopping
Entertainment
Green Paris
Outside Paris
Having a private chauffeur AND a private guide gives you perfect services. You won't need to share the car and the guide with some other people. Thus, you have a genuine intimate experience of Paris.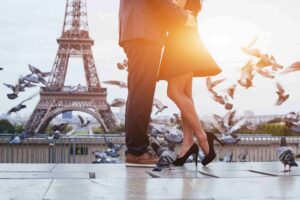 Safety first with a private chauffeur AND a guide
According to the National Highway Traffic Administration – branch of the US Transportation Department, driver distractions are the leading cause of most vehicle crashes and near-crashes. Thus, having both a private chauffeur AND a private guide allows the driver to pay fully attention on driving tasks.
Distractions are shown to compromise the safety of the driver, passengers, pedestrians, and people in other vehicles. Distraction is a human habit, but there are a lot of ways to control it. The first, and most effective, is to ensure that your driver does not have anything in the car that will distract him/her. Thus, in our tour you have a private chauffeur AND a private guide.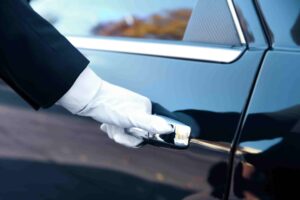 Genuine Custom Made Private Tour with private chauffeur
Private Car Service Paris includes a private chauffeur AND a private guide. Thanks to our partners, we can reserve a vehicle for the number of people you are and the number of hours you want to have it. The private chauffeur will do the itinerary, tailor-made for you.
Furthermore, the private chauffeur will wait when you want to stop for visiting, shopping, walking, etc. You also can ask for an airport / hotel transfer with private chauffeur. If it is the case, it would be the same driver to offer you the perfect services with friendliness.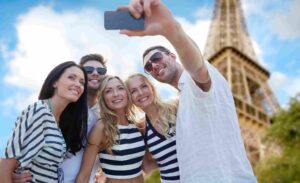 Flexibility for your Paris personalized itinerary
With our Private Car Service Paris, it is possible for any reason you decide to modify your itinerary. Having both a private chauffeur AND a private guide gives you the opportunity to stop and being drop off for a quick visit or a walking tour that was not included initially in your tour.
Indeed, Parisian traffic like in every city is heavy. In addition, parking spots are limited. Thus, you can stop and go to visit without limitations. You can enjoy your tailor-made tour according to your aspirations with your private guide tour fully available.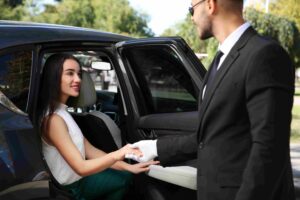 Possibility of private car service only

You have the possibility to choose a private tour in Paris, around Paris and outside Paris, with private chauffeur only or with private guide and private driver.

In the case of you choose to have a private chauffeur only, PARIS BY EMY can provide you and set a personalized itinerary, according to your aspirations.

We plan tailor made tours guide with hotel pick up or at any place you want us to.
Custom Made Private Tour Guide by PARIS BY EMY
| Taxes included | Prices depend on the number people and themes |
| --- | --- |
| From 250 Euros | ½ Day from 8 am to 7 pm (3 hours total per day) without private driver |
| From 385 Euros | 1 Day from 8 am to 7 pm (6 hours total per day) without private driver |
| From 300 Euros | 1 Evening from 8 pm to midnight (4 hours total per evening) without private driver |
| From 1200 Euros | 1 day Champagne touring, transportation with private guide and driver |
| From 2000 Euros | 2 days Normandy touring, transportation with private guide and driver |
| Ask for a quote | In Paris, around and outside Paris, with private driver only or including a private guide |
---
Choose your car for your Paris Private Tour Guide
Mercedes E Class : The perfect mid-size luxury sedan
Mercedes S Class : The S Class will impress you
Mercedes-Maybach : Combination of Mercedes S Class perfection with Maybach exclusivity
Bentley Continental Flying Spur : Generous proportions and bespoke handcrafted interiors
Rolls Royce Phantom : Timeless elegance car with luxury and comfort
Lincoln Limousine : Transform your ride into a prestigious and unforgettable experience
Mercedes V Class : The V Class is ideal for business and visitors trips
Volkswagen Caravelle : Dedicated for mini groups, the Caravelle is the perfect partner
Mercedes Sprinter 16 : Ideal mini coach for group trips and transfers
Iveco Turbo Daily 19 : A modern mini coach, perfect for group trips
Mercedes Travego : With a chauffeur for all your trips with large groups
---
If you are looking for a specific car, ask us to find it for you with your private chauffeur
---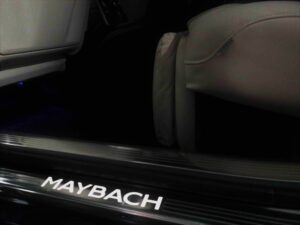 Moreover, you can add options such as champagne aboard, stop for photographer shooting to immortalize your stay in Paris, whatever you are looking for. We help you to make this trip very special.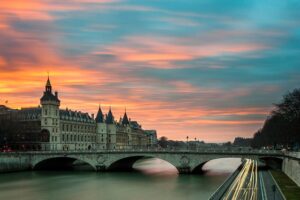 The Conciergerie
Your Private Tour with Private Car Service Paris
We are far away from mass tourism with personalized services and Private Car Service Paris. We create unique and custom made tour according to your aspirations.
Around Paris Personalized Tours
The palace of Versailles, its Trianon, hamlet, gardens and park
Claude Monet's Giverny House & Gardens and the waterlilies

The region of Champagne the king of wines story

Van Gogh's beloved Auvers-sur-Oise picturesque town…
Outside Paris Private Tours
Mont Saint Michel a high place of pilgrimage
Normandy, a historic approach of World War II

Burgundy, taste and share for wine and country lovers

Loire valley with its castle Chambord out of the ordinary…
Within Paris Custom Made Tours
The unavoidable landmarks and icons of Paris

Shopping, antiquing in flea markets and ancient boutiques
The city architecture from antiquity to nowadays
The major palaces and great Kings in Paris

The revolution of 1789 under Louis XVI and Marie-Anoinette

The Emperor Napoléon and his landmarks

The Sacred places in the City of Lights…
Quai de la Tournelle, Seine River, back of Notre Dame
In addition, we can book for you conferral/licensed guide in art history or history, if you want a very precise lecture. Museums and landmarks offer too audio guides in every language as well.
Have a look at our PARIS BY EMY themes. We plan tours and set a roadmap according to your wishes, for your all stay or for couple days. You tell us and we create with our local expertise. Ask for skip the line ticket with hotel pick up in addition to your private guide.
---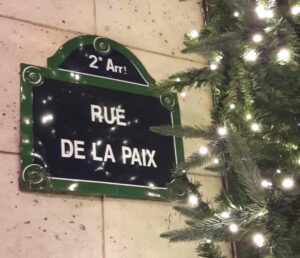 ---
Anything you are craving for Paris !
---
Private Car Service Paris for a personalized tour
To set a trip in such a big city like Paris takes time. Thus, the sooner you inform us about your plan to travel to Paris, the better it would be for your aspirations valuation and trip setting. Every little task requires time and preparation.
Hotel pick up
Skip the line ticket
Duration
Theme(s)
Location(s)
When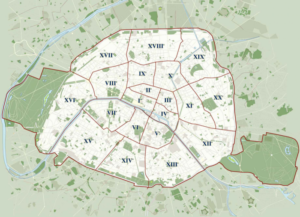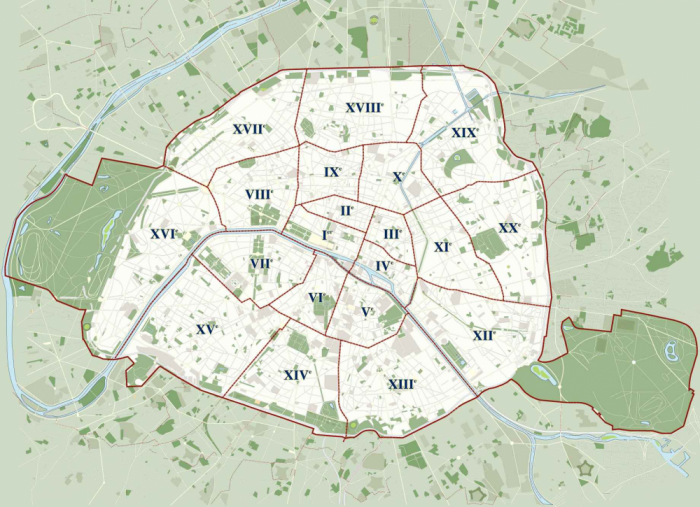 Attribution: "Plan: 2005 J.M. Schomburg"
---
Paris has 20 arrondissements, districts to discover
---
Private Tour Guide with Private Car Service Paris for
½ Day(s)
Day(s)
Evening(s)
Within Paris
Around Paris (Versailles, Giverny,

Auvers sur Oise

…)
Outside Paris (Champagne, Normandy, Loire Valley…)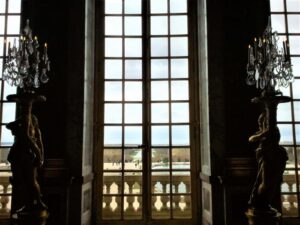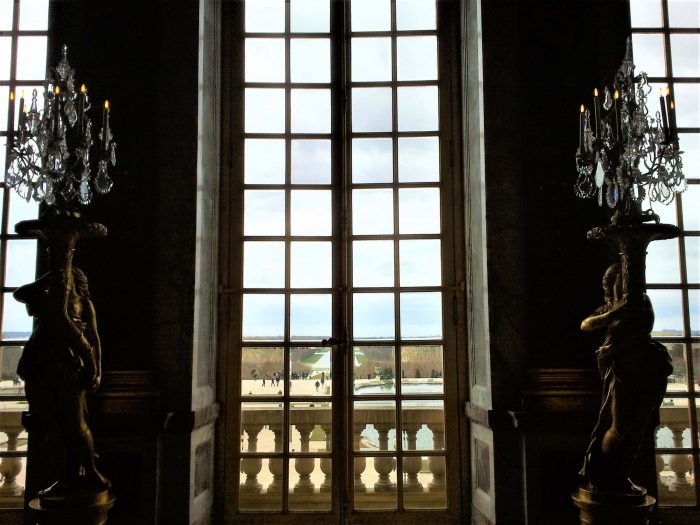 View from the hall of mirrors, Versailles Palace
How to proceed
First exchange on wishes of the customer by email, WhatsApp, phone or Skype, with approximate or immediate quotation, depending on client's expectations. If necessary, other exchanges occur to finalize spending's orientation to reach the final quotation.
If the final quote, sent by email,  is accepted by the customer, billing and payments occur online, payment with a credit card or a bank-transfer. Several billing and payments can occur in the case of the customer needs to make a deposit and/or wants to add services. Deposits are not refundable.
---
---
Do what speaks to your soul !
---
In addition to Private Car Service Paris
Like a wedding planner, PARIS BY EMY is dedicated to planning custom made Paris Tours with Private Tour Guide and Private Personal Assistant Services in the light of your aspirations.
No partners, vendors have signed a contractual agreement with PARIS BY EMY.
Thus, your Paris trip is fully dedicated to you, a 100% personalized. It is a mix between :
Travel Agent
Concierge
Personal Assistant
Private Tour Guide Paris
Custom Made Services by PARIS BY EMY
Prices depend on the number of people in each Paris Tour Package and Private Tour Guide
Unlimited exchanges to plan your trip according to your budget and aspirations
Airport hotel transfer with private chauffeur
3 accommodation recommendations, verified by PARIS BY EMY, according to your criteria
Personalized trip via 10 themes such as Parisian Icons, Sightseeing, Landmarks, Sacred Places...
Private Tour Guide Paris in English for 1/2 Day(s), full Day(s), Evening(s)
Private Tour Guide Paris in English with a private chauffeur
Michelin Star Restaurants, French Parisian Gastronomy Tour
Private Parisian Shopping tour according to your taste and budget
Parisian social events, exhibitions, festivals recommendations, according to your profile
"The Roadmap", an itinerary, tailor-made, easy to read on smartphone
Permanent online Assistance during your visit for any questions
Assistance 24/7 in case of emergency
Recommendations for any type of services, suppliers and activities in Paris
Special Event organization such as anniversary, marriage proposal, honey moon
Reservation made for hotel, airport chauffeur, restaurant, concert, opera, …
Skip the line entrance ticket for museums and landmarks
And more if you need more !
PARIS BY EMY is a business which intrinsically links humankind, by sharing different cultures and Parisian experiences, benefiting from differences and discoveries that can bring women and men from any profile, background, religion, and gender, together.
There is no already-made tour and no algorithm. We are flexible enough to modify the tour if you feel like it. We create unique trip thanks to a strong readiness and real human exchanges.
We offer you lifetime memories of Paris, full of delight and fun ! Check our Paris Tour Package. Have a Unique and Bountiful Experience of Joy with Enchantment.
In addition, we can custom a tour in accordance to a special event such as anniversary, marriage proposal, family reunion, honeymoon. You have the possibility to make it very special and to be cosseted, in total serenity.
Hotel pick up & lodging recommendations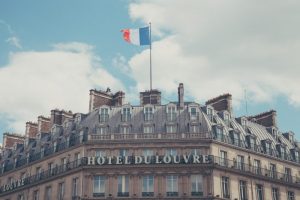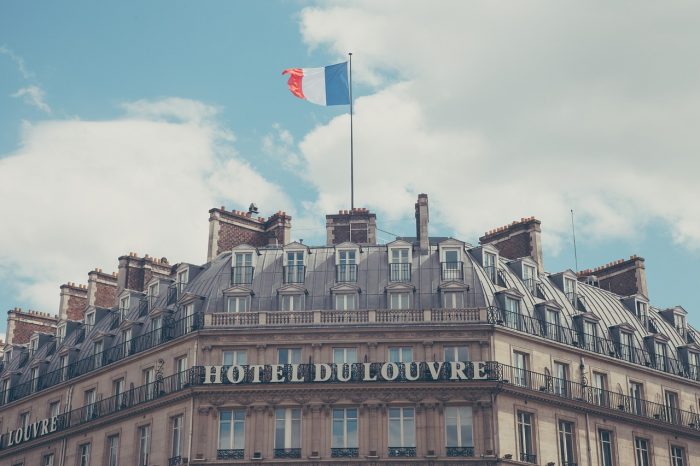 Ask for a hotel pick up with no extra charge. It is much more convenient to meet your guide at your hotel. From your hotel, we start your Private Tour Paris. We can drop you off as well at your hotel.
From your hotel location, we set an itinerary. The opposite is true. We recommend lodging location according to your itinerary. Ask for our lodging recommendations service. With more than 1 500 hotels, this is one of the most difficult part. With our help, it becomes easy.
You have the choice among 3 proposals : hotels, boathotels, aparthotels, according to your criteria and budget, such as price per night, number of stars, and most important location,… All lodging proposals are regulated in France for the respect of security norms and professionalism.
---