Paris Guided Tours
Private Tour Guide Paris : You choose what districts, sightseeing, activities… or just let yourself be carried for a Paris city highlights. We create just for you a specific tour. You don't have to choose a Paris tour package for a private tour guide Paris option.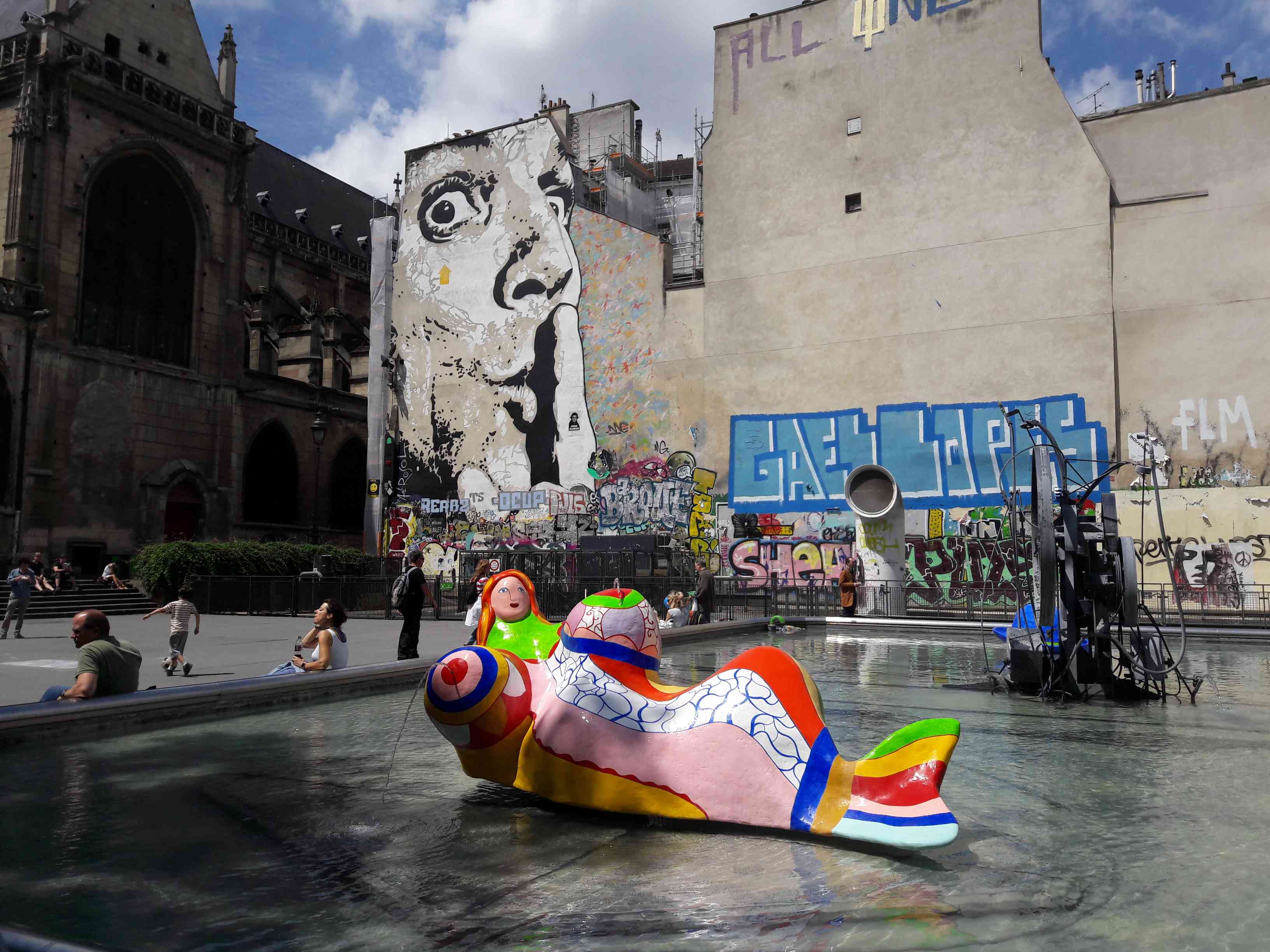 Place Stravinsky
Options For Private Tour Guide Paris
| Taxes included | Prices depend on the number of people and on duration |
| --- | --- |
| From 150 - 250 Euros | ½ Day(s) 8 am to 7 pm (3 hours total per day) |
| From 300 - 450 Euros | 1 Day(s) 8 am to 7 pm (6 hours total per day) |
| From 250 - 375 Euros | 1 Evening(s) 8 pm to midnight (4 hours total per evening) |
| From 1200 Euros | 1 day Champagne 8 am to 10 pm (14 hours total per day) touring transportation by rental car, only for individuals |
| From 2000 Euros | 2 days Normandy 8 am to 10 pm (14 hours total per day) touring transportation by rental car, only for individuals |
Feel Paris heartbeat
We offer private guided tours via themes in accordance to your desires. Your tour could be around the Seine river, les Invalides, the Revolution, Lafayette, Marie-Antoinette, World War II, Saint Germain, Edith Piaf, Montmartre, Le Marais or Notre Dame, le Sacré Coeur, shopping, wine tasting, Green Paris…
Each visit is well prepared with local expertise, according to your wishes, tailor-made.
Visit Paris with tips and hints from a Parisian company. We plan your itinerary with your validation according to your profile and centers of interest.
You have many possibilities :
To ask for a tailor-made itinerary easy to read on smarphone without having a private guide
To have both ways, an itinerary for your all stay and a private tour guide(s)
Or just a private tour guide(s)
Ask for online assistance during your stay
The sooner the better
To set a trip in such a big city like Paris takes time. Thus, the sooner you inform us about your plan to travel to Paris, the better it would be for your aspirations valuation and trip setting, skip-the-line tickets reservation, hotel reservation,… Every little task requires time and preparation.
Moreover, we are concerned to provide high quality and tailor-made services without getting into mass tourism and already-made tour. Thus, our availability is limited. The sooner you reserve, the better it is.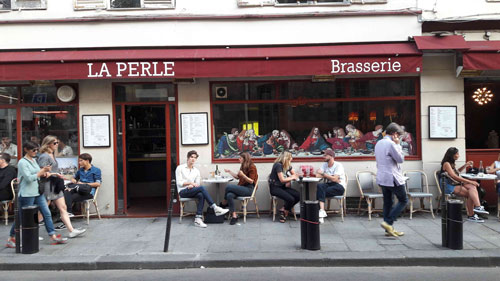 Le Marais
Walking
The nicest way to rejoice Paris is to walk around so you can feel the magic of the city of lights. In addition, Parisians have the habits to walk every day for every little things of life without taking their cars. Experience the real Parisienne Life and feel Paris Heartbeat.
Moreover, walking through the street of Paris allows you to feel the atmosphere. In addition, you discover with your heart and soul every detail of Paris story, architecture. At the meantime, you find out a little boutique, a beautiful square, a lovely garden, … Unusual places in the streets of Paris…
Furthermore, you may stop at a café that catch your eyes for a little snack, on a terrace, or have a typical French meal after a long tour to recharge your battery and move on again. We can recommend you great sites, legendary brasseries, cafés to rejoice Parisienne Life.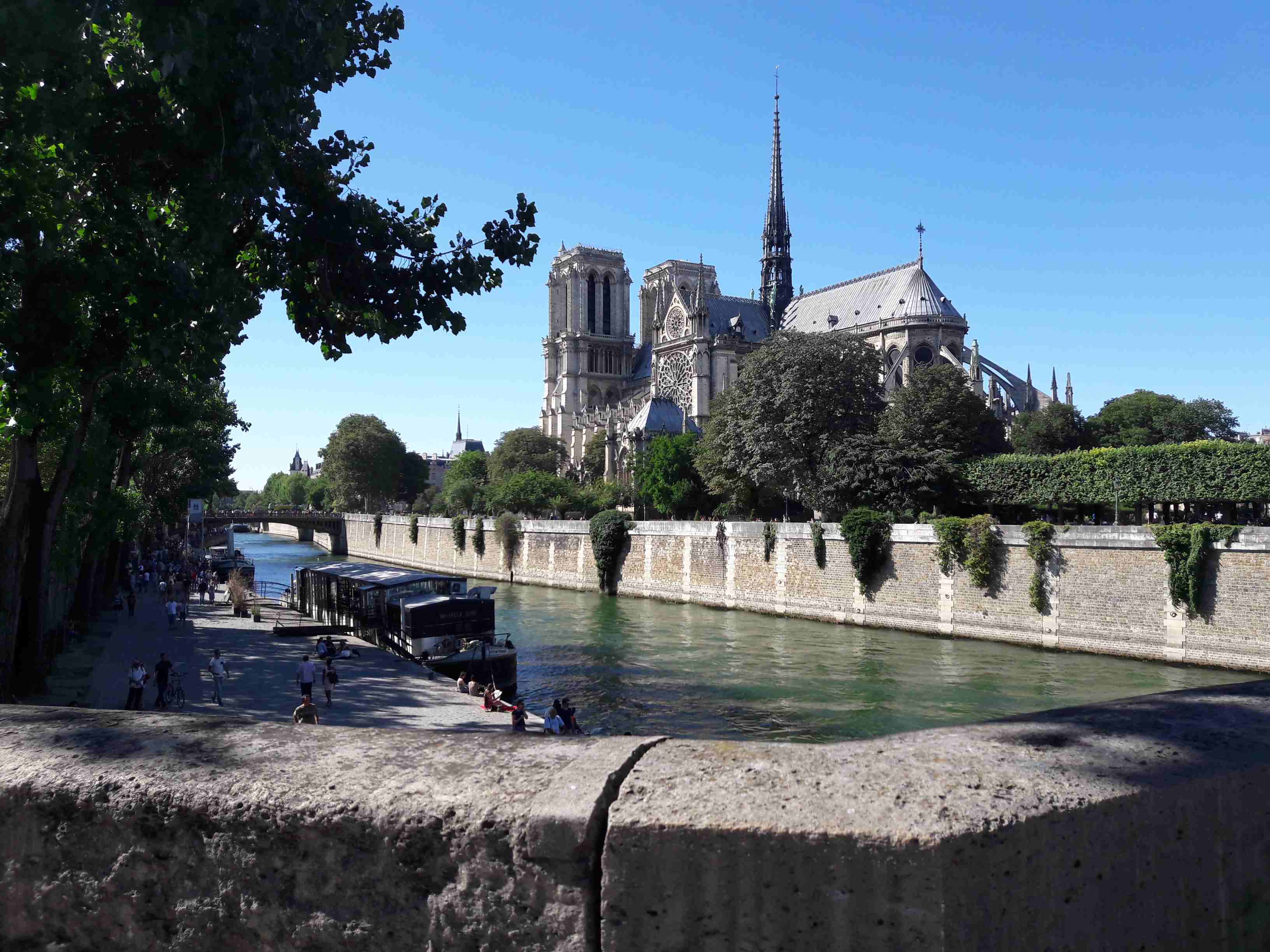 Notre Dame Cathedral
Walking, Paris bus tours, cruise, taxi & metro
You have the possibility to go back to your hotel after a long day of walking by taxi. Ask your private guide to call a taxi to pick you up where you are and to drop you off at your hotel. On top of that, you can go from places to places by taxi. By the way, in 2016, the Paris Metropolitan Area (metro, subway, train) has been ranked as the best public transport system in the world by the The Institute for Transportation and Development Policy (ITDP). In addition, enjoy a tour on a bus or a cruise on the Seine river !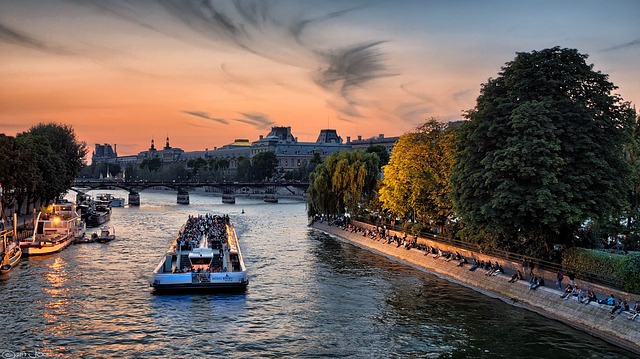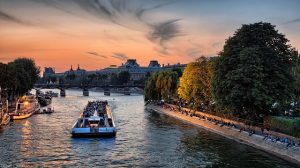 The Seine River
---
The best way to discover Paris is to walk. Our planet loves it. Walking is also a healthy attitude
---
Our Paris Tour Package
PARIS BY EMY provides at the same time online assistance during your all stay in Paris while having a private tour guide, even for a half day.
Your Paris trip planner, your guide and personal online assistant will be the same person.
Thus, your Paris trip is fully dedicated to you, a 100% personalized, with local expertise. It is a mix between
Travel agent
Concierge
Personal assistant
Private Guide
There is no already-made tour and no algorithm. We are flexible enough to modify the tour if you feel like it. We create unique trip thanks to a strong readiness and real human exchanges. Check our Paris Tour Package.
Moreover, we set tailor-made private tour according to your desires and aspirations, through 10 themes.
In addition, we can custom a tour in accordance to a special event such as anniversary, marriage proposal, honeymoon, Christmas time family celebration…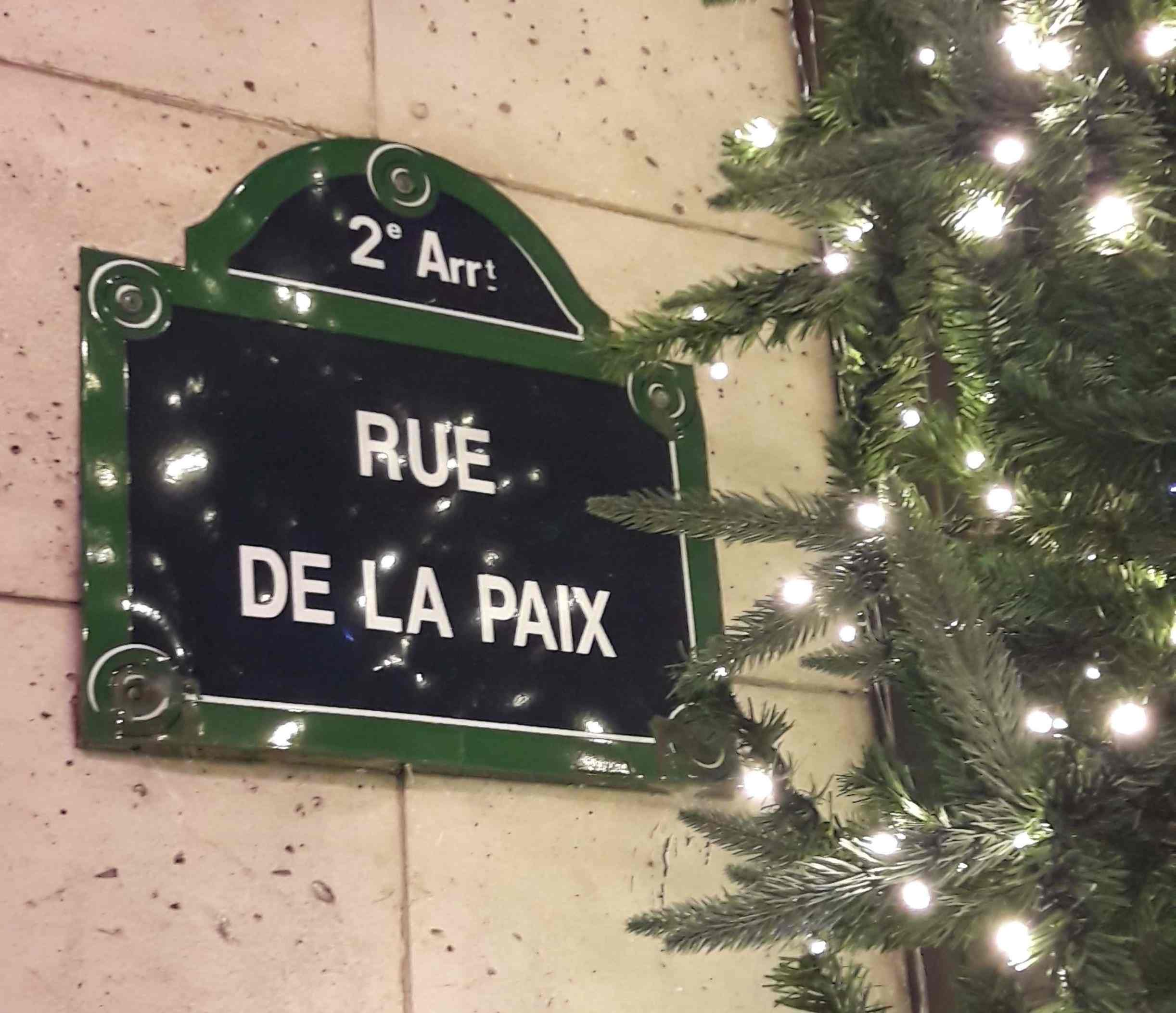 Private Tour Guide Paris
First time in Paris ? Get Paris city highlights. We plan your guided tour according to your profile. Follow your aspirations. We make sure you optimize your time and budget.
Skip the line to get into museums, monuments, get in advance tickets for Metro, museums… Be a visitor with privileges.
Expertise from a Parisian company
Visit Paris unconstrained with hints, tips and private tour services. There is no better way to enjoy the city of lights free of tourist traps and with accurate informations.
Be aware of trendy boutiques, trendy cabarets, trendy places such as cafés, restaurants, trendy things to do in order to discover the real Parisian life style and attitude.
Social Events and Cultural Programs
Furthermore, we can integrate in a private tour Parisian social events that fit in your profile. For example, we go explore together the festival Paris Plage during summer.
By the way, Paris has tones of social events all year long, great exhibitions, flea market, indoor, outdoor, concert, opera, ballet, celebrations, sports events, fairs, festivals…

Choose a Paris Introduction Tour
We offer this tour to give you tips and hints to visit Paris with serenity, ways to optimize your time, to follow your aspirations. Paris Introduction 3 hours – from 250 Euros taxes included.
We go, on one to one, through discussions into 10 themes to clearly identify your priorities, centers of interest, and spending's orientation before you reach Paris.
Once you have reached Paris, we offer you a hotel pick up in option with no extra charge.
Welcome meeting day time at your convenience around coffee for 30 minutes :
Overview of Paris highlights by arrondissements (districts) with map
Explanations of la Parisienne Life Style, habits & culture
Presentation of the social events of Paris during your stay
PARIS BY EMY recommendations presentation according to your profile and exchanges
How to use the Métro (subway) and take the subway with you for the 1st time
Two hours and a half private tour on things you want to do/visit first
---
Come & see
Before you reach Paris, ask us what you really want to do ! Then, we set your tour the way you want it.
Lafayette, Queen Marie-Antoinette & the Revolution
The unavoidable classics and icons of Paris
Districts of Paris, Place Vendôme, Montmartre, Le Marais,…
Private full-day palace and park of Versailles guided tour
Private tour Notre Dame cathedral, the Sainte Chapelle & conciergerie
The Seine river and private cruise with diner
Private tour Les Invalides, Napoléon and musée Rodin
Champs Elysées and Arc de Triomphe tours
The Sorbonne University and the latin quarter
Student tours Paris according to your field
Cafés, brasseries, restaurants, Chefs & French cuisine in Paris
Paris food and wine tours
Tasting champagne the king of wines
Private cooking classes in Paris
Shopping in Paris, little boutiques, the Made in Paris
The most romantic places to walk around and to have dinner
Paris after dark tours and Paris by night
Paris and the National Assembly, the Elysée Palace
Paris in the Middle Age and its evolution
Paris religious tour heritage
Catholic and Protestant war from the XVI to the XVIII
The Emperor Napoléon and his landmarks
World War Two and De Gaulle General
Secrets of Paris tours
Paris museums and culture tours
Orsay museum private tour skip-the-line
Skip-the-line & private guided tour Louvre museum
Literature, poets, writers and artists in Paris
Art galleries, Street Art & Museums of Paris
Cosmopolitan Paris from all continents
Paris nature and wildlife tours
Paris youth and family tours
Green Paris and its garden, parks and forests
The Sacred places in the City of Lights …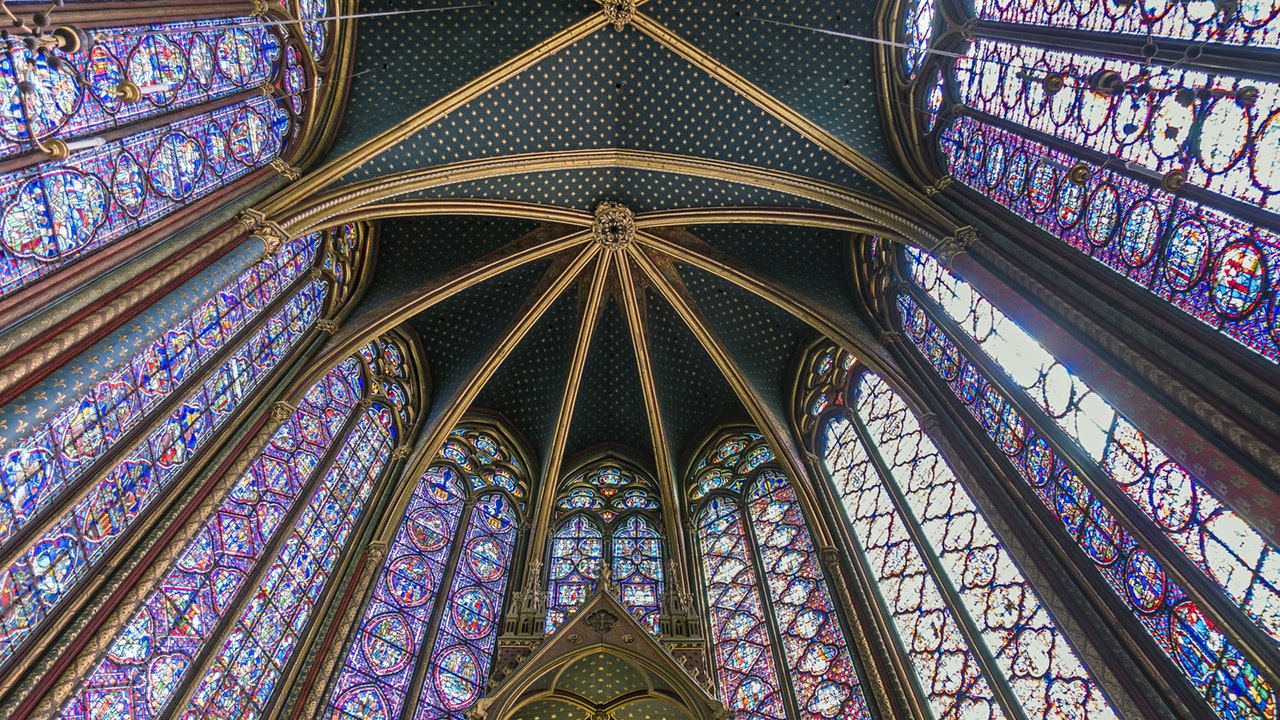 La Sainte Chapelle
---
Your Private Tour Guide Paris is structured with
Duration
Theme
Location
When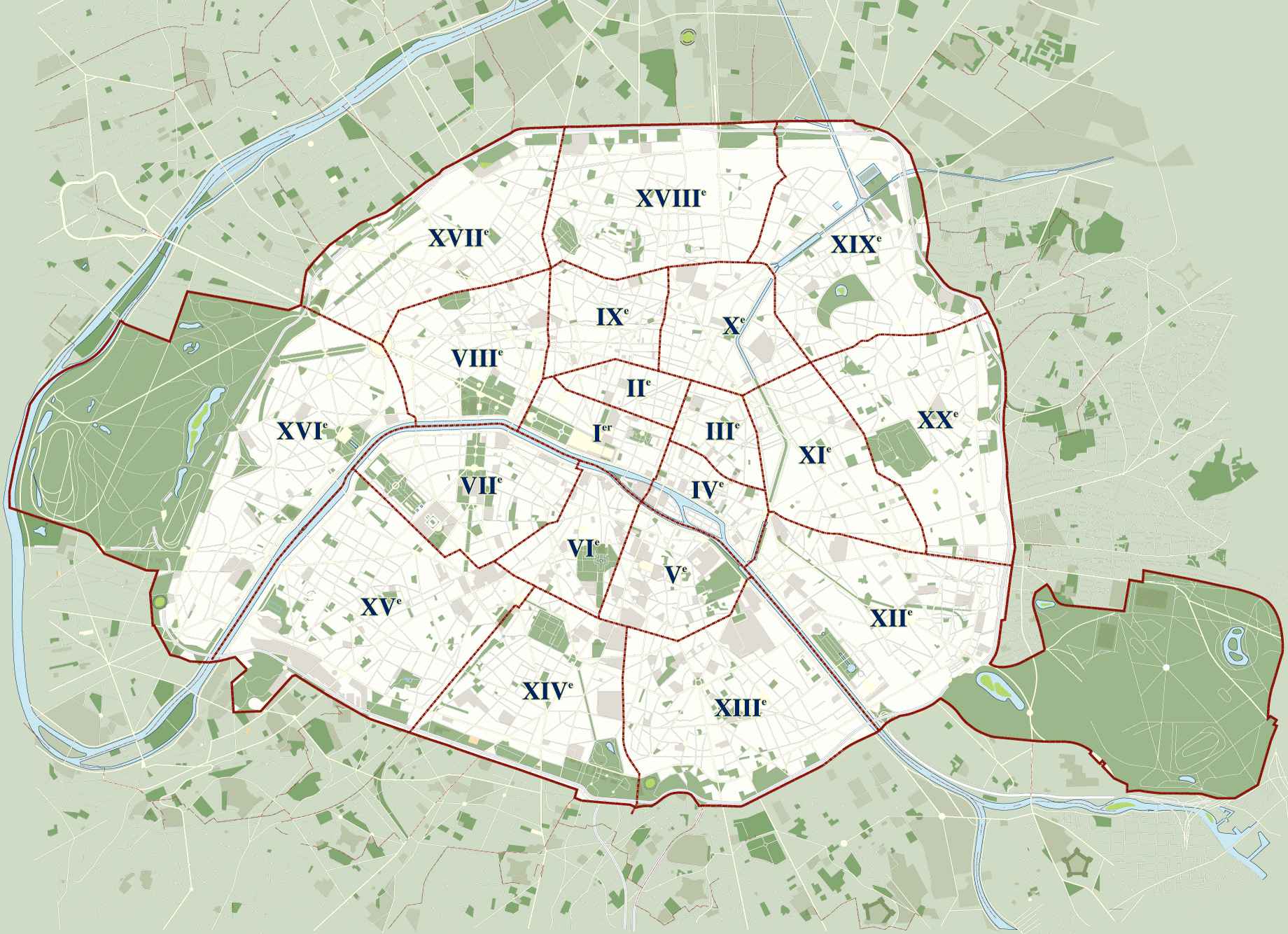 Attribution: "Plan: 2005 J.M. Schomburg"
---
Paris has 20 arrondissements, districts to discover
---
Private Tour Guide Paris for
½ Day
Day(s)
Evening(s)
Within Paris
Around Paris
Outside Paris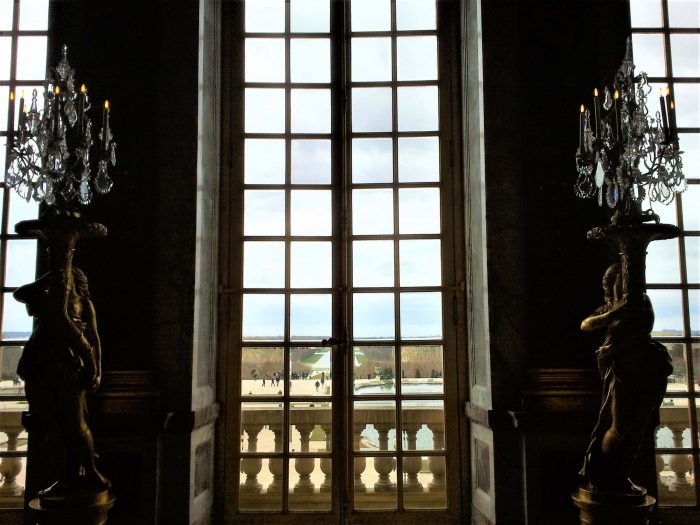 View from Versailles Palace
---
Do what speaks to your soul !
---
Not walking so much…
You have the possibility to ask for a private chauffeur. We can set your itinerary with private chauffeur for a group of friends, families, couples and professionals.
Genuine Custom Made Private tour with private chauffeur
This service includes a private chauffeur AND a private guide. Thanks to our partners, we can reserve a vehicle for the number of people you are and the number of hours you want to have it. The private chauffeur will do exactly the itinerary tailor-made for you. Furthermore, the private chauffeur will wait when you want to stop for visiting, shopping, etc. You also can ask for an airport / hotel transfer with private chauffeur.
Besides, having a private chauffeur AND a private guide gives you perfect services :
According to the National Highway Traffic Administration, driver distractions are the leading cause of most vehicle crashes and near-crashes. Thus, having both a private chauffeur AND a private guide allows the driver to pay fully attention on driving tasks. Distractions are shown to compromise the safety of the driver, passengers, pedestrians, and people in other vehicles. Distraction is a human habit, but there are a lot of ways to control it. The first, and most effective, is to ensure that your driver does not have anything in the car that will distract him/her.
If for any reason, you decide to modify your itinerary, it is possible with PARIS BY EMY. Having both a private chauffeur AND a private guide gives you the opportunity to stop and being drop off for a quick visit or a long tour without the constraints of finding a spot to park the car. Indeed, Parisian traffic like in every city is heavy. In addition, parking spots are limited. Thus, you can stop and go to visit without limitations. You can enjoy your tailor-made tour according to your aspirations with your private guide tour fully available.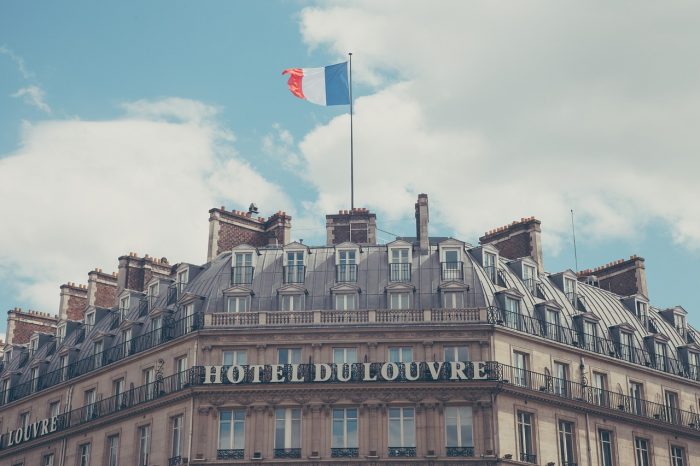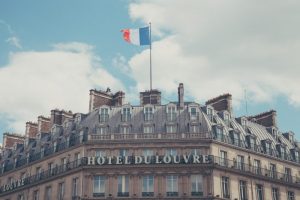 Hotel pick up & lodging recommendations
Ask for a hotel pick up with no extra charge. It is much more convenient to meet your guide at your hotel. From your hotel location, we set an itinerary. The opposite is true. We recommend lodging according to your itinerary.
Ask for our lodging recommendations service. With more than 1 500 hotels, this is one of the most difficult part. With our help, it becomes easy. You have the choice among 3 proposals : hotels, boathotels, aparthotels, collective accommodations, according to your criteria and budget, such as price per night, number of stars, and most important location,… All lodging proposals are regulated in France for the respect of security norms and professionalism.
Tailor-Made Paris Tour Package & Services
From a Parisian company
Far away from mass tourism
With hotel pick up for Paris guided tours
We create a private tour according to who you are
You are who you are, we plan the perfect Paris Trip for you, your way. We are flexible. PARIS BY EMY is a company dedicated to planning personalized vacation packages with private guided tours for :
Be on your own
You have the possibility to ask for a Roadmap and/or a Travelogue, both tailor-made if you want to be on your own. They are easily readable on PC, smartphone and tablet.
Moreover, you have the possibilities to ask for online assistance during your stay.
THE ROADMAP : An itinerary, a schedule like a plan for your days and evenings, from morning to night, optimized for transport and travel time, with maps, subway stations and further information regarding sightseeing hints, flexible to follow, interchangeable per day according to your moods, and your rhythm (also according to the weather), to save your time while giving you a clear glance of the essential to see according to your desires and themes, tailor-made.
THE TRAVELOGUE  : A travel guide booklet, like a tourist guide, describing every aspect of your visited places, the district of your hotel, the things you will do, during your stay in Paris, such as a museums with hour and admissions, masterpieces to see, a monument, a ballade excursion with historical explanations of those streets, visitors tips, information about Paris and French culture, in synergy with your Roadmap, tailor-made.

Don't forget, museums and landmarks offer too great audio guides in every language as well. Those audio guides allow you to discover art pieces and monuments at your rhythm according to your appeals. With the entrance ticket, you have an audioguide most of the time. Moreover, you can also upload application on your smartphone to visit such and such museums or monuments.
In addition, we can recommend you conferral guide, if you want a very precise lecture. Conferral guides work for museums. Every museum has their own conferral guides. You can get an entrance ticket with a conferral guide tour within a group or a minimum number of persons.