|Couple in love|
Romantic Paris – One of the most romantic cities in the world, the perfect place, for Romance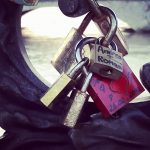 Spring is here. Paris is a delightful place to enjoy Spring because of the perfect weather, the blossoming flowers… but not only, obviously. Spring in Paris is also a great place for people in love. Dining in the restaurant L'Escargot rue Montorgueil where the Windsor used to have diner, have a very romantic walk across those beautiful gardens of Paris fulfilled of art, history and great people memories, make your marriage proposal on the Seine river passing through the Eiffel Tower, Notre Dame… Romantic Paris, the place for all lovers all around the world !
Romantic Paris : Chic Dining in the City of Lights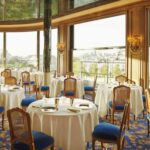 For a couple in love, there is this very prestigious restaurant, La Tour d'Argent, one of the oldest restaurant of Paris, founded in 1582. You must reserve in advance and sometimes you need to wait months to have a table. La Tour d'Argent is located at 15 quai de la Tournelle, by the Seine River next the Sainte Geneviève statue, the saint patron of Paris in the Roman Catholic and Eastern Orthodox traditions. It has a rating of one star from the Guide Michelin for its Gourmet French cuisine but also for its sommelier's cellar which would contain nearly 400,000 bottles. The view is amazing, a Romantic Paris.
Romantic Paris : Kissing by the Pont Neuf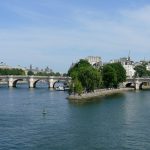 Le Pont Neuf is the oldest bridge of Paris. Its location is perfect for lovers in Paris. It stands by the point of the Île de la Cité, the island in the middle of the river that was, between 250 and 225 BC, the birthplace of Paris, then known as Lutetia, and during the medieval period, the heart of the city. Go down on the Square du Vert Galant, on the Île de la Cité. Have a seat, a picnic, a glass of champagne with strawberries and a kiss (very parisienne attitude). Enjoy the sunshine and the view of Romantic Paris.
Romantic Paris : Walking in the Jardin des Tuileries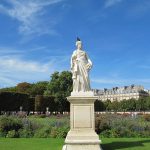 Le Jardin des Tuileries is a public garden located between the Louvre Museum and the Place de la Concorde in the 1st district of Paris. Created by Catherine de' Medici in 1564, it became a public park after the French Revolution. The Tuileries Gardens have been the setting for countless celebrations and history. It is forming one great open-air museum with its statues. Those statues, ancient and modern give you a Romantic Paris. Nowadays, it became an official part of the Louvre Museum.
You are in love, make your marriage proposal in the most romantic city of the world ! We can prepare together a genuine tailor-made trip according to your aspirations and budget.
Emy,
---