Things to do in Paris : The Paris Social themes
Things to do in Paris : PARIS BY EMY is your guide to recommand you lodging, sightseeing, activities, districts ballades, restaurants,… through 10 themes, according to your tastes, desires and budget. Recommendations will go over the seasons and cultural programs of the city of lights, with the expertise of EMY, parisienne, fluent in English.
You may have a look :
@ Paris Tour Package page in SERVICES
@ Private Tour Guide Paris page in SERVICES
---
Things to do through 10 themes rated by you
10 themes to grade according to your profile, aspirations & budget in order to get your top things to do in Paris. You prefer to have your top things to do in Paris just made for you, with the local expertise of PARIS BY EMY.
You can choose to approach the 10 themes or just a few for your Paris tours, to rate them according to your priorities, your budget and your centers of interest. The 10 themes are as follows :
LODGING

FOOD & DRINK

ART & MUSEUM

GOD & SPIRITUALITY

SIGHTSEEING

SHOPPING

ENTERTAINMENT

GREEN PARIS

OUTSIDE PARIS

SPECIFIC THEMATIC TOUR
Inside those themes, you can again choose subthemes for your visit and/or simply let yourself be guided by the advices of PARIS BY EMY, for your Paris tours, with or without private tour.
The most interesting way for you to discover, to enjoy Paris, is to do what speaks to your soul.
---
Cosmopolitan Paris
Moreover, you can enjoy your cultural background, from Europe to Africa, from Middle-East to Asia, from North to South America, … within Cosmopolite Paris. Let's discover those cultural centers, sacred places, art museums, restaurants, boutiques, social events & international communities of Paris.
Feel free to contact PARIS BY EMY if you have questions

So many things to do in Paris
Paris is also a tremendous place for historical, political and social-economic movements. The Middle-Ages, Louis XIV The Sun King, The Age of Enlightenment, The Sorbonne, The religious war between the Catholics and the Protestants, The Declaration of the Rights of Man and of the Citizen, the French Revolution, Napoléon, World War II, The Cultural Revolution of 1968…
Its mythical classics landmarks such as the Eiffel Tower, the Cathedral of Notre Dame de Paris, the Louvre… must be seen, specially if it's the first time for you in Paris.
Paris has more than 1,500 hotels, 13,000 restaurants, 2,200 historical monuments, 200 museums , 260 theaters, 3 opera houses, 110 churches, 5,300 petites boutiques, … without talking about temporary exhibitions and events in the City of Paris, through the seasons and years.
The capital of France is also the place of Excellence: culture, creativity, diversity, sustainability, spirituality, romance, elegance, trends, art, philosophy, literature, gastronomy, luxury, fashion…
---
No partner, organization, institution, vendor or supplier has signed a contractual agreement with PARIS BY EMY. No commission will be collected by PARIS BY EMY if a customer chooses a particular partner or supplier.
---
Things to do in Paris : The uniqueness and the quality of each personalized trip are the objectives of PARIS BY EMY. We are not looking for volume and quantity within already made mass tourism tours. Get your Haute Couture Paris tours with a Private Tour  guide !
---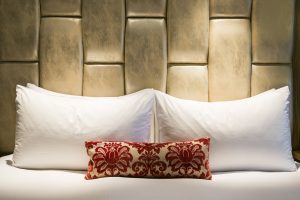 LODGING: This is probably one of the most difficult and most important part to start with your trip. Choose a charming little hotel, peaceful, or choose a hotel including all the luxury accommodations services with a great Chef in its restaurant to have fabulous dining times, or auberges de jeunesse, collective accommodations if you are a school or a group. You have the choice among 3 proposals hotels, palaces, aparthotels, boathotels, collective accommodations, according to your criteria and budget, such as price per night per person, number of stars, location, proximity to metro station… 3 star hotels are highly recommended, and all proposals hotels are regulated, in France, by the hotel industry for security, serenity and transparency. Each accommodation is carefully reviewed by PARIS BY EMY who will have visited each of the 3 proposals with photos and reviews to help you make a choice. PARIS BY EMY does not take any commission on your choice of accommodation and leaves you the responsibility of booking on the one hand and settling your accommodation on the other hand. However, you have the possibility to ask PARIS BY EMY to book your hotel with a commission/fee of 20% on the total cost.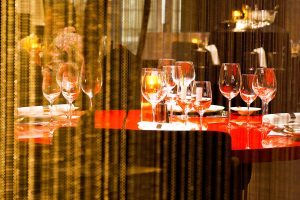 FOOD & DRINK:  Let's discover famous brasseries parisiennes, gourmet restaurant, excellent unadvertised affordable restaurants, cafés art nouveau style, have a gastronomic dining with French wine, Champagne, at least once during your trip, taste typical French meals, pastry, delicatessen… French cuisine is amazing: it has evolved enormously, from the Middle Ages over the centuries. The first cookbooks appeared in the XIII century for the kingship, the aristocracy and the clergy. This impetus initiated by several great leaders is the consequence of the various social and political movements. Over the years, different names have been given to the French cooking styles that have been codified by different Master Chefs. Throughout their lives, these leaders have been held in high esteem for their contributions to the country's culture. The French cuisine was mainly developed in the city of Paris with the Royal Chefs, but it finally spread to the whole country and across the seas.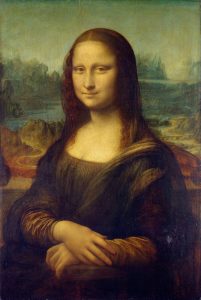 ART & MUSEUMS: There are so many museums, foundations, institutions in Paris, about sciences, history, "visual arts" such as painting, sculpture, and drawing, sacred art, architecture, design, fashion, music, cinema, movie, media arts, and photography to see. Let me know what is your favorite art or artist and I will show you the best of it in Paris, including prestigious art galleries, impressionism, modern art, contemporary art, street art… I can reserve exhibitions, entrance's tickets for you, for priority access, just tell me about your aspirations and needs. If you want to, you can ask for a certified guide, a guide conférencier, to give you a very precise lecture in art history or history during your visit (museums, districts of Paris). Come & say hello to Mona Lisa !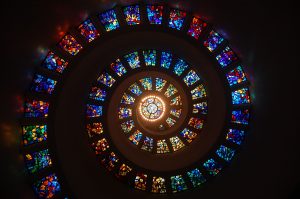 GOD & SPIRITUALITY: More than a hundred houses of worship to discover in every district of Paris, from all religions– conservative, reformist, liberal…– such as Christianity, Judaism, Islam, Buddhism, Hinduism, for all communities — African, American, Arabic, Asian, European, Indian, Latino/Hispanic, Maghreb/Middle-East, Russian… I would be more than happy to present you the Sacred places of Paris and share a celebration with you. You have the possibility, for churches, to have private tours by parishioners, guides and volunteers, a great source of admiration, true exchanges and spiritual meditation. The Cathedral of Notre Dame de Paris is the most visited place in the entire Europe. It's about 14 millions of visitors every year.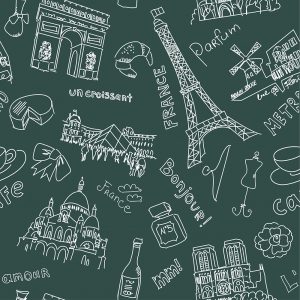 SIGHTSEEING: If it is your first time in Paris, you may want to see the big classics such as the Eiffel Tower, les Champs-Elysées, la Basilique du Sacré Coeur, the pyramide du Louvre, la Seine, Montmartre, le château de Versailles… but also the unusual, the undiscovered, the secret places, the 20 districts of Paris (in every district, you have something to see), the architecture, the non-tourist zone, the suburbs of Paris, the party-time Paris, the hip Paris, the glamorous Paris, the chic Paris, the mythic Paris, the popular Paris, the artists' Paris, romance Paris, etc. Just let me know what your aspirations are. If you want to, you can ask for a certified guide, a guide conférencier, to give you a very precise lecture.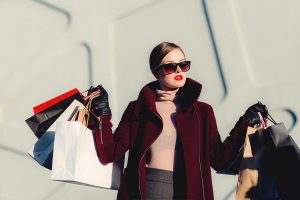 SHOPPING: Paris is the perfect place for shoppers, sustainable shopping, chic shopping, arts and crafts, clothing, accessories, foodies, delicatessen, chocolate & sweets, wines & spirits, paintings, object of decoration, jewelry, getting a tattoo, a relooking, a new haircut, … I can recommand you a personal shopper if you prefer to have one. You have lots of shopping malls centers, department stores, concept stores, outlets, second hand stores and petites boutiques parisiennes you can find ONLY in Paris. There must be something that you would like to buy, for souvenir, for a gift or because you enjoy this thing in particular and you would like to have it Made in Paris, Made in France, to bring back home a piece of Paris. Let's have a walk into the most famous luxury districts of Paris, such as Saint Germain Rive Gauche, Le Marais, Le Faubourg Saint Honoré, rue Saint Honoré, Place Vendôme, Avenue Montaigne.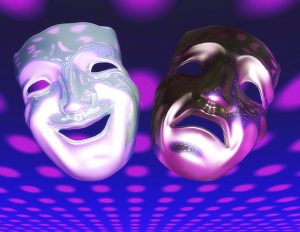 ENTERTAINMENT: Everyone can have fun in Paris, kids, adults, elderly, Disneyland Paris for kids and big kids, museums with kids activities, cruises on the Seine, thematic excursions, nightlife, clubbing, dancing, tango, salsa, music hall, opera, ballet, concert, jazz music, blues, classical music, rock, electro, cabaret, Pigalle, Le Moulin Rouge, le Lido, le Crazy Horse, le Paradis Latin, and with all the social events of the City of Paris, all year long.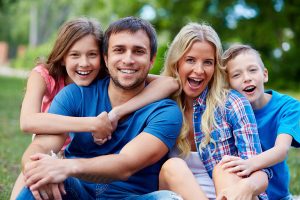 GREEN PARIS: The City of Paris is engaged in a process of developing an "urban resilience strategy". It aims to strengthen its efforts to become more resilient to the social, environmental and economic shocks and challenges it faces. The mayor of Paris invites you to enjoy this strategy with the urban greening, the revegetation, walks, bicycle, gardens, parks, forests, such as le Jardin des Tuileries, le Bois de Vincennes with its castel, its botanical garden and its zoo, etc.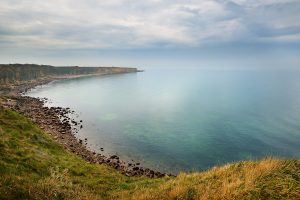 OUTSIDE PARIS: Discover castles around Paris, little villages, the regions of Champagne to taste the King of wines, visit the Cathedral of Reims, feel Joan of Arc spirit there, Eperney, Hautvillers with the monk Dom Pérignon who invented the champagne but also  discover Normandy, The D-Day Landing Beaches, World War II museums and memorials, Deauville,  Honfleur… for 1 or 2 days by car and/or train with EMY. Brussels, the European Union capital city, is also one hour and half by train from Paris.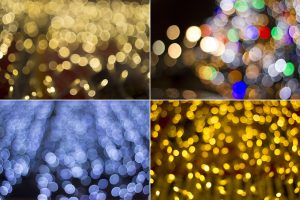 SPECIFIC THEMATIC TOUR: Paris tours on specific themes, you are a school group, have Paris tours based on the Impressionists, discover the French literature and the writers who lived in Paris, observe the architecture from antiquity to the present, you are a group of friends, taste the best Parisian chocolatiers with champagne, play golf on the spectacular L'Albatros course, visit Roland Garros and run in Paris with des parisiens in the Bois de Vincennes, you are in love, make your marriage proposal in the most romantic city of the world ! School trips to Paris, honeymoon to Paris, Christmas in Paris, Paris in the Spring, Paris sightseeing, Paris history, the Middle Ages, the 1789 Revolution, Napoléon, World War II,… choose a thema with your heart & soul.
---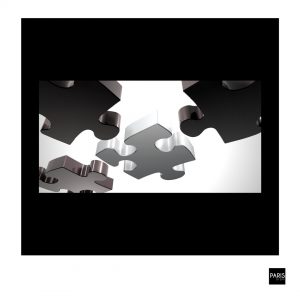 Let's take time together to focus on your things to do in Paris, and of course on your aspirations with the help of PARIS BY EMY's expertise in order to create your top things to do in Paris. Your Paris trip is a unique and a bountiful experience of joy and enchantment, an educational and knowledgeable trip with fun to open our souls, in the respect of each other and in openness between one another for a mutually beneficial impact.
Don't forget, you have your Roadmap and Travelogue, both tailor-made to guide you for your Things to do in Paris.
You may check for more details in SERVICES :
---
Feel free to contact PARIS BY EMY if you have questions

Haute Couture Paris Trip with Private Tour