The Paris Social themes
Things to do in Paris : We recommend you lodging, sightseeing, activities, districts ballades, restaurants,… through 10 themes, according to your tastes, desires and budget.
The uniqueness of each trip
The creation of your trip through 10 themes according to you
Recommendations for the cultural programs & social events
So many things to do in Paris
The city of lights has more than 1,500 hotels, 13,000 restaurants, 2,200 historical monuments, 200 museums , 260 theaters, 3 opera houses, 110 churches, 5,300 petites boutiques, … without talking about  exhibitions and social events.

Thus, you must make choices or simply let yourself be carried
Vacation Package from 400 euros, taxes included
Private tour guide from 250 euros, taxes included
Custom Made Services by PARIS BY EMY
Prices depend on the number of people in each Paris Tour Package and Private Tour Guide
Unlimited exchanges to plan your trip according to your budget and aspirations
Airport hotel transfer with private chauffeur
3 accommodation recommendations, verified by PARIS BY EMY, according to your criteria
Personalized trip via 10 themes such as Parisian Icons, French Cuisine, Landmarks, Sacred Places...
Welcome Meeting within Paris at your convenience – day time & place of your choice
Private Tour Guide Paris in English for 1/2 Day(s), full Day(s), Evening(s)
Private Tour Guide Paris in English with a private chauffeur
Parisian social events, exhibitions, festivals recommendations, according to your profile
"The Roadmap", an itinerary, tailor-made, easy to read on smartphone
"The Travelogue", a travel guide booklet, tailor-made, easy to read on smartphone
Permanent online Assistance during your visit for any questions
Assistance 24/7 in case of emergency
Recommendations for any type of services, suppliers and activities in Paris
Special Event organization such as anniversary, marriage proposal, honey moon
Reservation made for hotel, airport chauffeur, restaurant, concert, opera, …
Skip the line entrance ticket for museums and landmarks
And more if you need more !

---
Things to do in Paris
The most interesting way to enjoy your trip, is to do what speaks to your soul. According to your priorities and budget, we create a genuine customized tour via themes, no already-made tour.
PARISIAN ICONS
HISTORICAL PARIS
FRENCH CUISINE
ART & MUSEUMS
SACRED PLACES
LANDMARKS & SIGHTSEEING
SHOPPING
ENTERTAINMENT
GREEN PARIS
OUTSIDE PARIS
History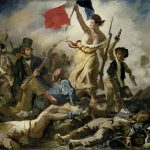 The city of lights  is also a tremendous place for historical and social movements. The Middle-Ages, religious heritage tours, the French Revolution, World War II and many other historical events.
Sightseeing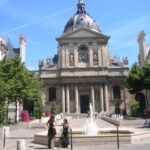 Its mythical classics landmarks such as the Eiffel Tower, the Cathedral of Notre Dame, La Pyramide du Louvre,… must be seen, specially if it's the first time for you.
French Cuisine
From street food to gastronomic restaurant, French cuisine is amazing. The city of lights has more than 13, 000 restaurants, cafés, brasserie where you enjoy a cup of coffee, a traditional meal or a pâtisserie.
Excellence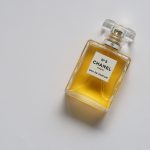 The capital of France is also the place of Excellence : Creativity, diversity, romance, elegance, art, philosophy, literature, luxury, fashion… Many designers and artists enlight the city with an energy of  goodness.
Exhibitions and Social Events
We inform you about the social events & cultural programs of the city that fit in your profile.