The Paris Social themes
Things to do in Paris : PARIS BY EMY is your guide to recommand you lodging, sightseeing, activities, districts ballades, restaurants,… through 10 themes, according to your tastes, desires and budget.
The uniqueness and the quality of each personalized trip are the objectives of PARIS BY EMY
The creation of your trip will go through 10 themes and through who you are, what you want
Recommendations will go over the cultural programs & social events of Paris according to you

Choices to make
Paris has more than 1,500 hotels, 13,000 restaurants, 2,200 historical monuments, 200 museums , 260 theaters, 3 opera houses, 110 churches, 5,300 petites boutiques, … without talking about seasonal exhibitions and events in the City of Paris.
Thus, you must make choices or simply let yourself be carried by PARIS BY EMY.
Option for an emergency assistance 24/7 in English is available. This option is in different packages.
Vacation Package from 400 euros for individuals, from 600 euros for organizations, taxes included
Private tour guide from 140 euros for individuals, from 200 euros for organizations, taxes included

---
The most interesting way to discover Paris, is to do what speaks to your soul.
---
So many things to do in Paris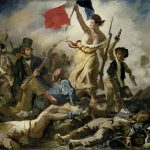 Paris is also a tremendous place for historical and social movements. The Middle-Ages, religious war between Catholics and Protestants, the French Revolution, World War II and many other historical events.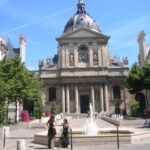 Its mythical classics landmarks such as the Eiffel Tower, the Cathedral of Notre Dame de Paris, the Louvre… must be seen, specially if it's the first time for you in Paris.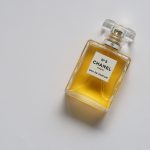 The capital of France is also the place of Excellence : Culture, creativity, diversity, sustainability, spirituality, romance, elegance, art, philosophy, literature, gastronomy, luxury, fashion…
Exhibitions and Social Events
Theater, exhibitions, concerts, spirituality, sports, festivals or family activities, Paris is full of social events.
---
The Paris Social t'aime