Itinerary & Travel Guide
Time in Paris : The Roadmap with the Travelogue are both tailor-made. Personalized via 10 themes with the advices of PARIS BY EMY, they guide you every day of your trip. They reflect your personality and aspirations.
The Roadmap & the Travelogue work well together
They are easily readable on PC, smartphone and tablet
Optimize your time and energy with both of them
Time in Paris via custom made itinerary
*  THE ROADMAP : An itinerary, a schedule like a plan for your days and evenings, from morning to night, optimized for transport and travel time, with maps, subway stations and further information regarding sightseeing hints. It is flexible to follow, interchangeable per day according to your moods, and your rhythm (also according to the weather). It allows you to save your time while giving you a clear itinerary according to your desires, provided in PDF, tailor-made. The Roadmap includes reservation, booking for restaurants and skip-the-line tickets for museums following day and time of your choices.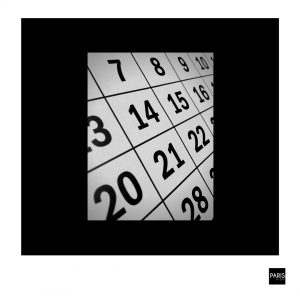 *  THE TRAVELOGUE  : A travel guide booklet, like a tourist guide, describing every aspect of your visited places, the things you will do, during your stay in Paris, such as museums and its  masterpieces to see, a monument, an excursion with historical explanations, provided in PDF, in synergy with your Roadmap, tailor-made.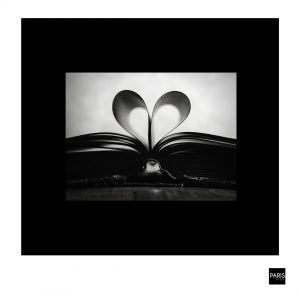 Time in Paris via 10 themes

For instance, you have in hand your personalized trip made by PARIS BY EMY, local company.
We plan your Paris trip in accordance to exchanges and your validation
With permanent assistance with advices before and during your trip
Custom Made Services by PARIS BY EMY
Prices depend on the number of people in each Paris Tour Package and Private Tour Guide
Unlimited exchanges to plan your trip according to your budget and aspirations
Airport hotel transfer with private chauffeur
3 accommodation recommendations, verified by PARIS BY EMY, according to your criteria
Personalized trip via 10 themes such as Parisian Icons, French Cuisine, Landmarks, Sacred Places...
Welcome Meeting within Paris at your convenience – day time & place of your choice
Private Tour Guide Paris in English for 1/2 Day(s), full Day(s), Evening(s)
Private Tour Guide Paris in English with a private chauffeur
Parisian social events, exhibitions, festivals recommendations, according to your profile
"The Roadmap", an itinerary, tailor-made, easy to read on smartphone
"The Travelogue", a travel guide booklet, tailor-made, easy to read on smartphone
Permanent online Assistance during your visit for any questions
Assistance 24/7 in case of emergency
Recommendations for any type of services, suppliers and activities in Paris
Special Event organization such as anniversary, marriage proposal, honey moon
Reservation made for hotel, airport chauffeur, restaurant, concert, opera, …
Skip the line entrance ticket for museums and landmarks
And more if you need more !
Custom Made Private Tour Guide by PARIS BY EMY
| Taxes included | Prices depend on the number people and themes |
| --- | --- |
| From 250 Euros | ½ Day from 8 am to 7 pm (3 hours total per day) without private chauffeur |
| From 385 Euros | 1 Day from 8 am to 7 pm (6 hours total per day) without private chauffeur |
| From 300 Euros | 1 Evening from 8 pm to midnight (4 hours total per evening) without private chauffeur |
| From 1200 Euros | 1 day Champagne touring, transportation with private guide and chauffeur, only for individuals |
| From 2000 Euros | 2 days Normandy touring, transportation with private guide and chauffeur, only for individuals |
| Ask for a quote | In Paris, around and outside Paris, with private chauffeur only or with private guide and chauffeur |
---
Do you want a sample of a Roadmap or a Travelogue ?
Best time to visit Paris
When planning a trip to Paris, one of your questions is likely to be "when is the best time to travel ?" While all four seasons in Paris can be delightful, the best time to visit Paris is during Spring.
It is also depending on your budget, tolerance for large crowds, and your aspirations.
In fact, every season in Paris has its charms, Spring, Summer, Fall and Winter.
Weather in Paris
Paris typically has cold and slightly damp winters, with temperatures hovering around 7 degrees Clesius 45 degrees Fahrenheit and lows of approximately 0 degrees Clesius, 35 degrees Fahrenheit. Snow isn't frequent but can happen after December. March and April are sort of chilly, but temperatures can break into the 13 degrees Clesius, 55 degrees Fahrenheit. In May, temperatures slowly but surely climbing into the 20 degrees Clesius, 70 degrees Fahrenheit. Summers are typically pleasantly warm, with temperatures rarely exceeding 28 degrees Clesius, 85 degrees Fahrenheit.
Paris does not have much rain across the seasons in comparison to other places in France. The rainiest places of France are the Pyrénées, the French Alps, Britany and Normandy. The rainiest places in the world are Mawsynram in India, Hong Kong, Portland in USA, Rotterdam in Netherlands, Edinburgh in Scotland and Cologne in Germany. The city of lights, even in the rain, has fabulous things to do in Paris. You could be enjoying one of the best hot chocolates in a legendary site, rejoice a tremendous exhibition in the biggest antique museum of the world, go to a movie on the Champs-Elysées theaters…
Every year, we have "Indian summer" during September up to October. November can be cold, while December is crisp but dark as the days get shorter. Christmastime in Paris is a lively time in the capital. The most beautiful city has its famous monuments illuminated for the season, landmarks, institutions, activities and events take over the city, offering magical memories for everyone, couples, families, group of friends.
Current Local Time in Paris
Metropolitan France uses Central European Time (heure d'Europe centrale, HEC: UTC+01:00) and Central European Summer Time (heure d'été d'Europe centrale: UTC+02:00). Daylight saving time is observed in Metropolitan France from the last Sunday in March (02:00 CET) to the last Sunday in October (03:00 CEST).