Tours in Paris in English
Tours in Paris in English : PARIS BY EMY provides Vacation Package, including the Roadmap, the Travelogue, Private Tour Guide in Paris but also, exchanges, quotation, billing, online assistance, emergency assistance,… ALL in English.
Tours in Paris in English via 10 themes
The most interesting way for you to enjoy Paris, is to do what speaks to your soul.
According to your priorities and budget, you rank 10 themes such as lodging, art and museum, food and drink,  landmark, sightseeing, God and spirituality, entertainment, shopping…
Genuine personalized voyage according to each client
No platform, no algorithm, no already-made Paris Tours
Just real human exchanges for an authentic insight into Paris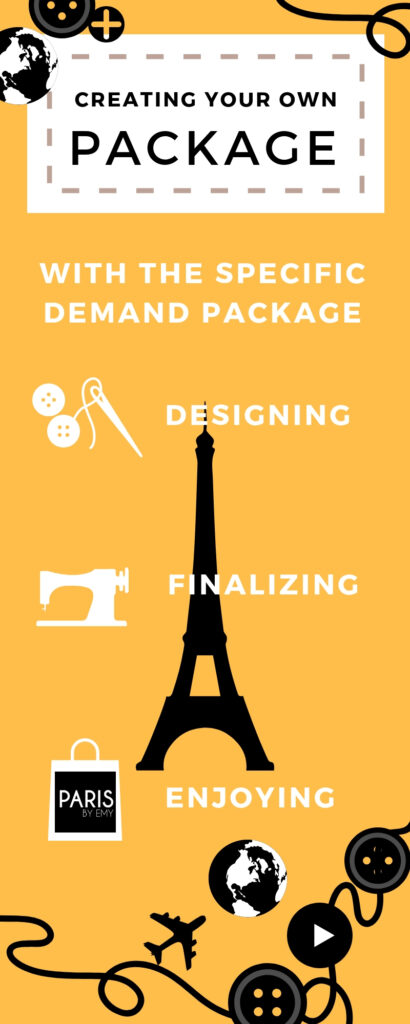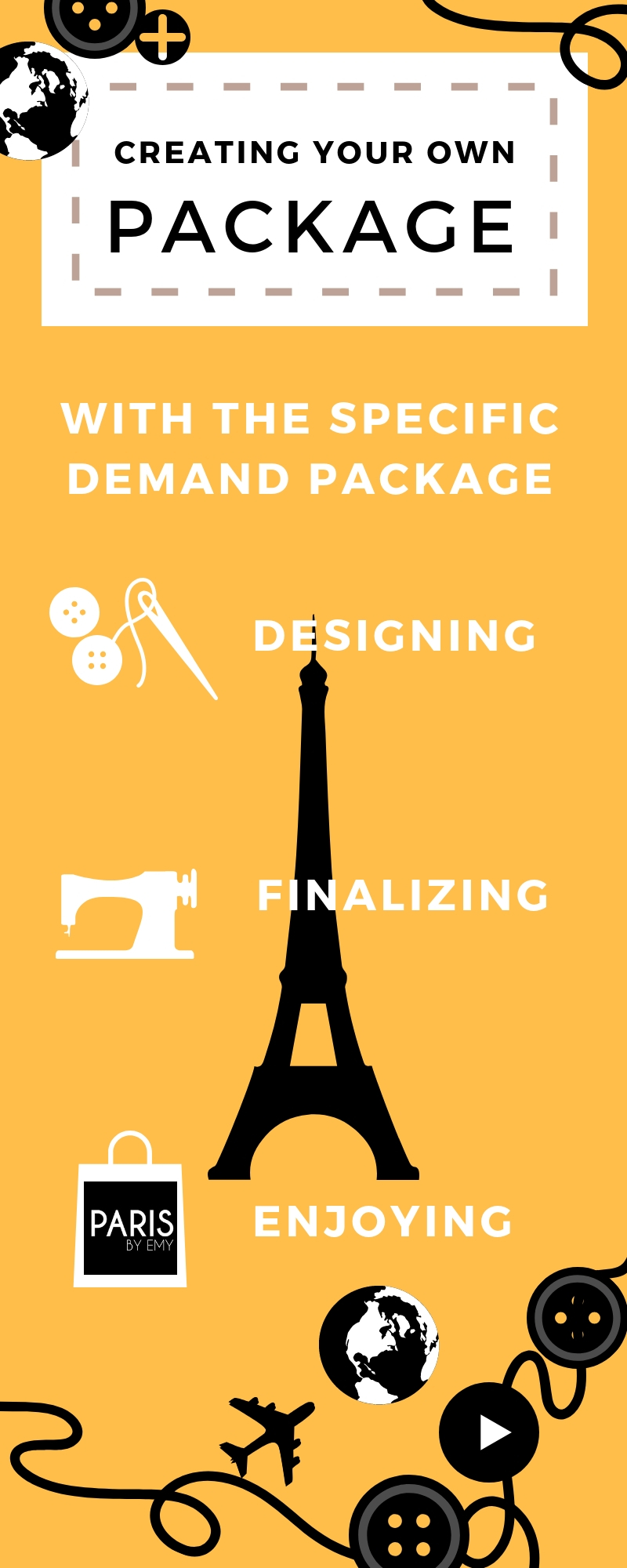 Moreover, you really feel Paris heartbeat because PARIS BY EMY informs you about all the social events and cultural programs of the city that fit in your profile.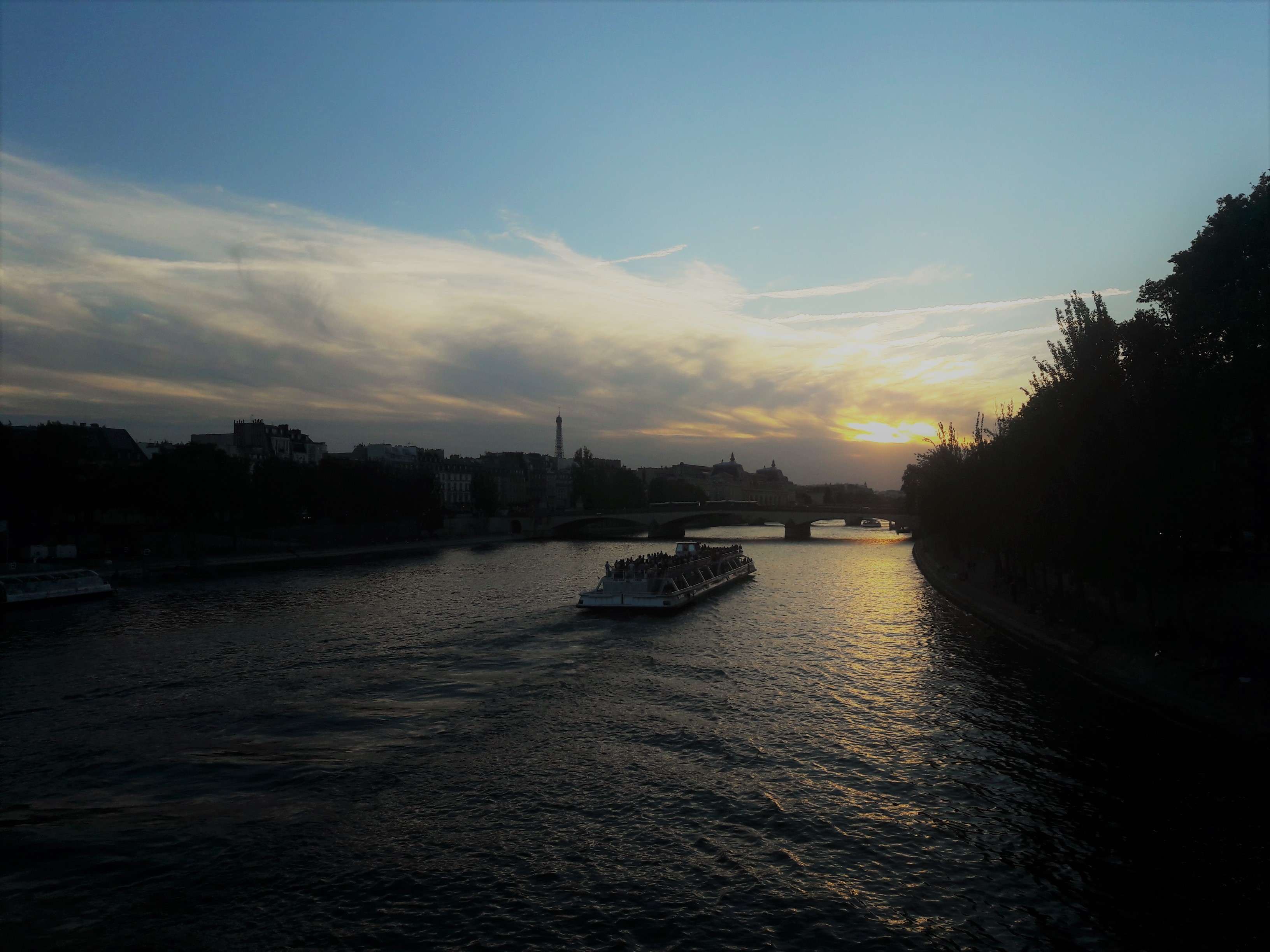 Vacation packages & options in English
Unlimited exchanges to plan your trip, via 10 themes, your way, according to your budget and aspirations
A choice of 3 accommodation options, verified by PARIS BY EMY, according to your criteria
Private Tour Guide Paris in English for 1/2 Day(s), full Day(s), Evening(s), within, around or outside Paris
"The Roadmap", a schedule like a plan for your days and evenings, tailor-made, easy to read on smartphone
"The Travelogue", a travel guide booklet, like a tourist guide, tailor-made, easy to read on smartphone
Welcome Meeting within Paris at your convenience – day time & place of your choice, 1 hour
Online Assistance during your visit, Monday through Friday, from 9am to 7pm
Permanent assistance 24/7 in case of emergency
Special Event organization such as anniversary, marriage proposal, honey moon…
Reservation made for hotel, airport chauffeur, restaurant, concert, opera…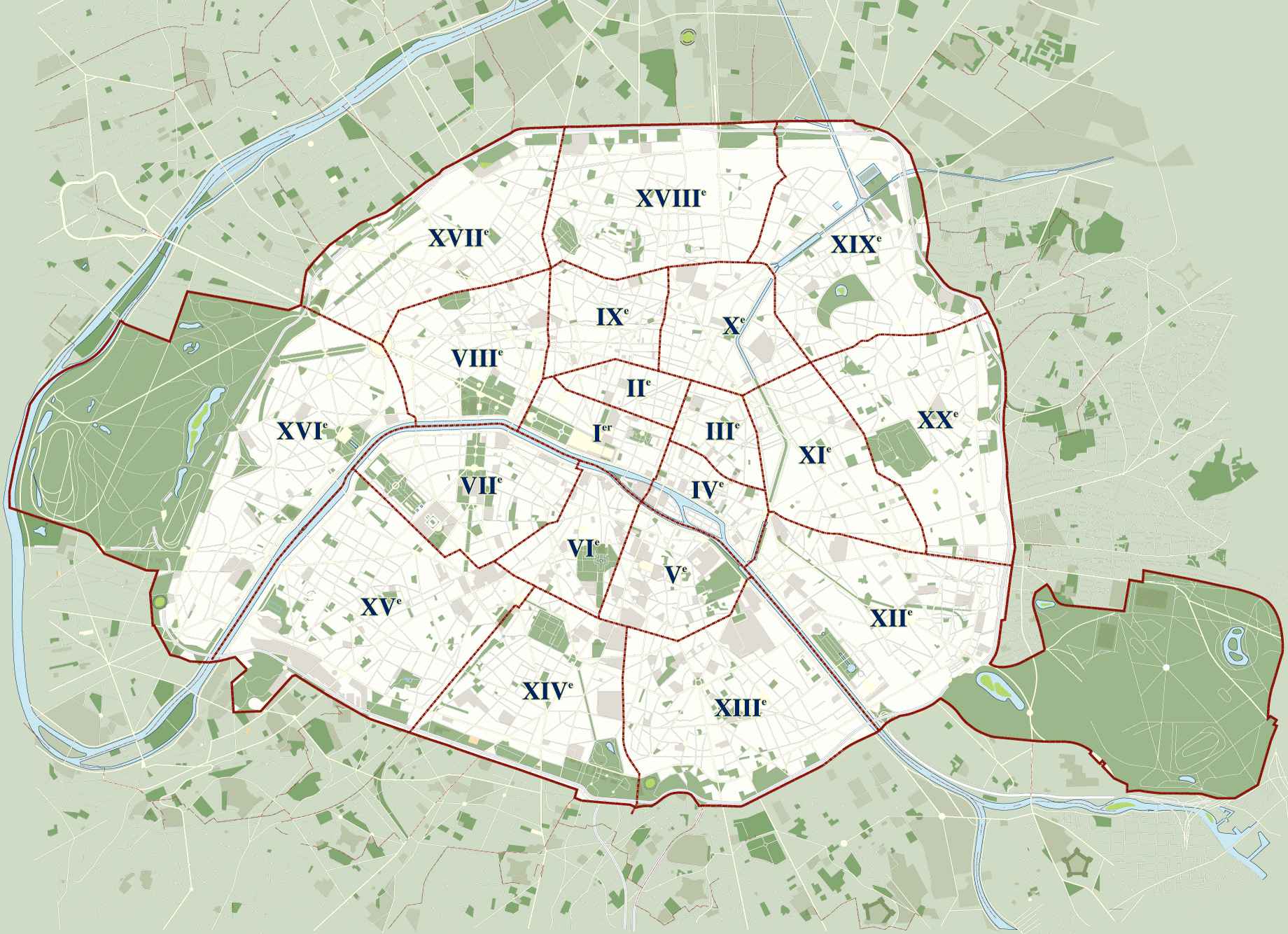 Attribution: "Plan: 2005 J.M. Schomburg"
Options For Private Tour Guide Paris
| Taxes included | Depending on the people number for individuals and for professionals or groups |
| --- | --- |
| From 140 - 210 Euros | ½ Day(s) 8 am to 7 pm (3 hours total per day) |
| From 300 - 450 Euros | 1 Day(s) 8 am to 7 pm (6 hours total per day) |
| From 250 - 375 Euros | 1 Evening(s) 8 pm to midnight (4 hours total per evening) |
| From 1200 Euros | 1 day Champagne 8 am to 10 pm (14 hours total per day) touring transportation by rental car, only for individuals |
| From 2000 Euros | 2 days Normandy 8 am to 10 pm (14 hours total per day) touring transportation by rental car, only for individuals |
Talking about tours in Paris in English
Lafayette and the revolution
Lafayette is the Hero of the two worlds. He made the American Revolutionary war, The French Revolution of 1789 and the July Revolution of 1830. Lafayette co-authored the Declaration of the Rights of Man and the Citizen. Lafayette's Place of burial is in Picpus Cemetery, Paris, over which an American flag is always present. The soil that covers the grave is soil that Lafayette brought home to France from Bunker Hill in Charlestown, Boston – site of the Battle of Bunker Hill, one of the most prominent early battles of the American Revolutionary War.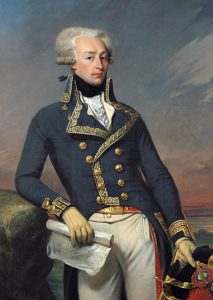 Marquis de La Fayette (1757-1834) represented in 1792, Palace of Versailles
The great parisiennes women
They are self-made, business women, designers, with Coco Chanel, actresses, with Catherine Deneuve, scientifics, with Marie Curie, singers, with Edith Piaf, writers, with Geoges Sand, politicians, with Louise Michel, queens, with Marie-Antoinette, Saints such as Saint Geneviève, the Sainte – Patronne de Paris (around 420-500), in the Roman Catholic and Eastern Orthodox traditions. There is a gigantic statue of Her, by the Seine in front of the oldest restaurant of Paris, La Tour d'Argent, and her relics remain at Saint Etienne du Mont church, by the Panthéon.
The unavoidable classics and icons of Paris
The institutions of the Republic, the National Assembly, the Elysée Palace…
Paris in the Middle Age and its evolution
Catholic and Protestant war from the XVI to the XVIII
The Emperor Napoléon and his landmarks
Literature, poets, writers and artists in Paris
World War Two and De Gaulle General
Districts of Place Vendôme, Montmartre, Le Marais, Saint Germain…
Art galleries, Street Art & Museums of Paris
Cafés, brasseries, restaurants, Chefs & French cuisine in Paris
Tasting French wines, red, white, champagne the king of wines
Shopping in Paris, little boutiques, the Made in Paris
Cosmopolitan Paris from all continents
The Sacred places in the City of Lights …
Follow PARIS BY EMY on Facebook to enjoy Paris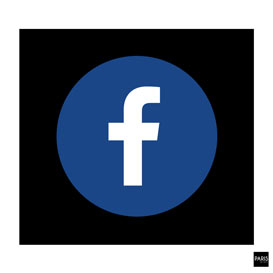 Emy who lived 5 years in the US, is fluent in English
Read

Written

Spoken

And of course excellent listening skills

French, Emy has lived in Paris for a decade
Local expertise of Paris & French culture

No matter what you do, Emy can help you

No matter what happen, Emy will be there

Paris a safe city to discover day & night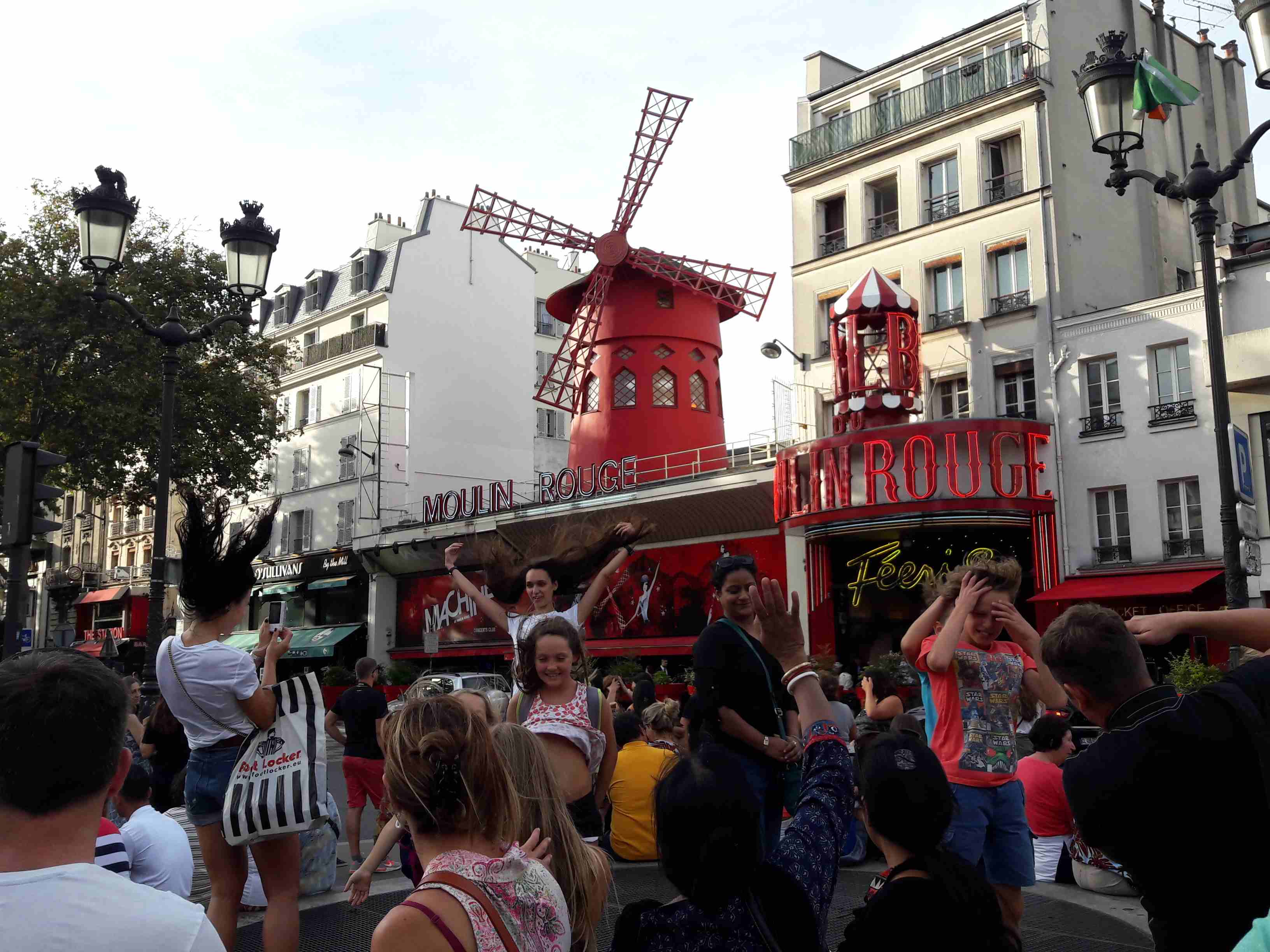 The Police Force is highly-effective in making Paris a safe place. Be careful though, there are a lot of scammers and con-artists trying to take advantage of tourists, around major landmarks in Paris. Be aware of "gold ring" tricks, fake petitions, groups of teenagers acting strangely or trying to distract you; and people offering help with your luggage. As a top touristic destination, there is a pickpocket risk in Paris. A few simple precautions will minimize your chances of being pickpocketed. You can touring, walking around in safety. You can wander in almost every district with a very low risk of mugging. PARIS, a secure city to be around, day & night, is welcoming over 30 million tourists every year.
Advices for staying safe in Paris
Do not leave your luggages unattended in transport
Remember to photocopy your identity papers and leave them at your hotel
Do not handle bundles of money in public
Take a minimum of cash with you
Do not store your wallet, phone in an outside pocket
Prefer a bag worn over the shoulder
Do not put your wallet, phone on a coffee or restaurant table
Tips are not mandatory but you can always leave a tip
Be careful with some cabarets, especially in Pigalle, where you will be imposed unwanted females presence and to consume drinks at very high prices
Prefer institutions that do not reach customers in the street and display their prices outside & inside the room
All prices must be displayed inclusive of VAT
Buy your tickets (show, transport, …) from professional resellers
Beware of fake petitions where you are asked for money
Just in case of …
Urgences Médico-Judiciaires (Medical-Judicial Emergencies)
Open 7/7, 24 hours a day
1, place du Parvis Notre-Dame – 75004 Paris
Métro Cité – ligne 4, or Saint-Michel Notre-Dame – RER B
Telephone +33 1 42 34 82 85/29
Paris Aide aux Victimes (doctor, counseling, lawyer)
Antenne Sud from 9 am to 5 pm only with appointment
From Monday to Friday Telephone : +33 1 45 88 18 00
12-14 rue Charles Fourier 75013 Paris, Métro Tolbiac – ligne 7
Paris Aide aux Victimes (doctor, counseling, lawyer)
Antenne Nord from 9:30 am to 5:30 pm only with appointment
From Monday to Friday – Telephone : +33 1 53 06 83 50
22 rue Jacques Kellner 75017 Paris, Métro Porte de Saint Ouen – ligne 13
1 central police office for each arrondissement/district open 7/7, 24 hours a day
---
 Feel free to contact PARIS BY EMY