Tours in Paris in English
Tours in Paris in English : PARIS BY EMY provides Paris Tour Package, including the Roadmap and the Travelogue, Private Tour Guide Paris but also, exchanges, quotation, billing, online assistance, emergency assistance, etc, all in English.
PARIS BY EMY provides Tours in Paris, with services in English :
Unlimited Exchanges for your visit's preparation

Roadmap & Travelogue both tailor-made

Ongoing online assistance during your trip

24/7 Assistance in case of emergency during your visit
PARIS BY EMY provides Private Tour Guide Paris in English :
Within Paris and its 20 districts

Around Paris suburbs

Outside Paris such as Normandy, Champagne
EMY who lived 5 years in the US, is fluent in English :
Read

Written

Spoken

And of course excellent listening skills
EMY's mother tongue is French and she is living in Paris for more than a decade :
Local expertise of Paris & French culture

No matter what you do, EMY can help you

No matter what happen, EMY will be there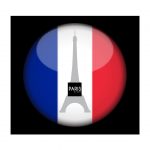 Enjoy your Tours in Paris in English with peacefulness
---
PARIS BY EMY Private Tour Guide in English
Landmarks, museums, riverboats, sites… offer great audio tour in English and their certified guides, employees speak English. Those institutions are more than happy to Welcome you in Paris and to serve you the best they can.
You have the possibility to ask PARIS BY EMY for a Private Tour Guide in English for :
1/2 day(s)

day(s)

evening(s)
---
PARIS BY EMY Emergency Assistance 24/7 in English
Paris a quite safe city : You can wander in almost every district with a very low risk of mugging. PARIS, a secure city to be around, day & night, is welcoming over 30 million tourists every year.
The Police Force is highly-effective in making Paris a safe place. Be careful though, there are a lot of scammers and con-artists trying to take advantage of tourists, around major landmarks in Paris. Be aware of "gold ring" tricks, fake petitions, groups of teenagers acting strangely or trying to distract you; and people offering help with your luggage. As a top touristic destination, there is a high pickpocket risk in Paris. A few simple precautions will minimize your chances of being pickpocketed.
You have the possibility to ask PARIS BY EMY for an emergency assistance 24/7 in English :
In the 7-DAY VIP package

In the 7-DAY FULL SERVICE package

In option
You can touring, walking around in safety. Moreover, the city is well-organized in case of :
Aggression
Urgences Médico-Judiciaires (open 24h/24 – 7 days/7)

1, place du Parvis Notre-Dame – 75004 Paris

Métro Cité – ligne 4, or Saint-Michel Notre-Dame – RER B

Telephone 01 42 34 82 85/29

Paris Aide aux Victimes (Doctor, counseling, lawyer, psychological support …)

Antenne Sud from 9 am to 5 pm only with appointment

From Monday to Friday Telephone : 01 45 88 18 00

12-14 rue Charles Fourier 75013 Paris, Métro Tolbiac – ligne 7

Antenne Nord from 9:30 am to 5:30 pm only with appointment

From Monday to Friday – Telephone : 01 53 06 83 50

22 rue Jacques Kellner 75017 Paris, Métro Porte de Saint Ouen – ligne 13
Theft
Appointment at the nearest police station to file a complaint
1 central police office for each arrondissement/district open 7/7, 24 hours a day
---
EMAIL contact@parisbyemy.com
MOBILE Paris +33 7 67 38 96 25

Haute Couture Paris Trip with Private Tour