The 10 themes
What to Do in Paris – The most interesting way for you to discover, to enjoy Paris, is to do what speaks to your soul. Thus, you may rank those 10 themes below according to your profile, centers of interest, aspirations and budget, with PARIS BY EMY local expertise.
PARISIAN ICONS
HISTORICAL PARIS
FRENCH CUISINE
ART & MUSEUMS
SACRED PLACES
LANDMARKS & SIGHTSEEING
SHOPPING
ENTERTAINMENT
GREEN PARIS
OUTSIDE PARIS
We are experts in Parisian life
PARIS BY EMY develops Paris Tour Package according to your aspirations
We preview each place you will visit, each activity, but also accommodation
We plan your Paris tours in accordance to exchanges and your validation
You can ask for Private Personal Assistant Services in the light of your wishes

CUSTOM MADE TOUR PACKAGE
We are fully dedicated to your wishes and to make this trip a lifetime memory. Free your soul and make your dream come true ! Ask us anything you want.
School trips to Paris, families tours with kids, Christmas in Paris, Romantic Paris for couples, historical Paris with the Middle Ages, the 1789 Revolution or shopping, French cuisine…
Choose themes and activities with your heart & soul. Moreover, ask for private services such as hotel recommendations, skip the line ticket, airport hotel transfer, private tour guide and so forth.
---
What to Do in Paris via the 10 themes
---
PARISIAN ICONS
Come up with Paris story by those who made it. Above, Gustave Eiffel portrait, a fabulous engineer with amazing forces. Did you know that many notable Parisians have decried the Eiffel Tower project ? Despite of it, the Eiffel Tower became the parisienne icon by Excellence.
Discover the great people, artists, philosophers, politicians, kings and queens, scientifics, architects, religious… When reality often goes ahead fiction. Experience their story, their soul, their accomplishments. Find out where they used to live or have coffee. Walk on their steps and relive historical events.
Enjoy emblematic figures playing a key role in the construction of the social imaginary and collective identity of Paris. Parisian Icon can be a person, famous or anonymous, French or not, a woman or a man, a symbol, an institution, a monument, an atmosphere, a way of life.
To name a few of them : Queen Catherine de Médicis and Anne d'Autriche, Joséphine Baker, Edith Piaf, George Sand, Victor Hugo, Napoléon, King Saint Louis, Hemingway, Emile Zola, Oscar Wilde, Picasso, Rodin and Camille Claudel, Molière, Coco Chanel, Pierre and Marie Curie, La Fayette, Voltaire, Danton, Jean Moulin …

HISTORICAL PARIS
Paris is a city with an amazing history starting from the third century B.C. From Roman-era ruins to post-World War II memorials, these famous sites in the City of Lights are offering keys to understanding the city's evolution and at the same time are taking your breath away.
Learn historical facts and details of this crucial time of France's history, Louis XVI, Marie Antoinette, Danton, Robespierre and the people of France during the biggest key Revolution worldwide.
Discover how Paris and its people manage to overcome the German Occupation during WWII. Get an unique perspective on the major facets of this worldwide historical conflict, the dark days of the Holocaust, and the heroic resistance for the Liberation.
One of Europe's oldest and most esteemed universities, the Sorbonne was founded by Robert de Sorbon, confessor of King of France Saint-Louis.  Emerging around 1150 as a corporation associated with the cathedral school of Notre Dame de Paris, the University is born in the XIIIth century.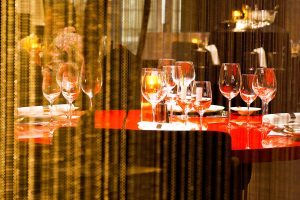 FRENCH CUISINE
Where to have dinner in Paris with more than 13 000 restaurants ? Let's discover famous brasseries parisiennes, gourmet restaurant, excellent unadvertised affordable restaurants, cafés art nouveau style. Have a gastronomic dining with French wine, Champagne, at least once during your trip. Taste typical French meals, pastry, delicatessen…
Indeed, French cuisine is amazing: it has evolved enormously, from the Middle Ages over the centuries. The first cookbooks appeared in the XIII century for the kingship, the aristocracy and the clergy. This impetus initiated by several great leaders is the consequence of the various social and political movements.
Over the years, different names have been given to the French cooking styles that have been codified by different Master Chefs. Throughout their lives, these leaders have been held in high esteem for their contributions to the country's culture. The French cuisine was mainly developed in the city of Paris with the Royal Chefs, but it finally spread to the whole country and across the seas.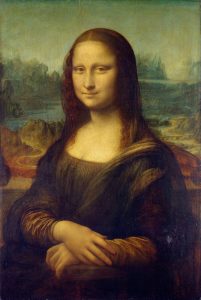 ART & MUSEUMS
There are more than 200 museums, plus foundations, institutions, about sciences, history, "visual arts" such as painting, sculpture, drawing. Moreover, Sacred art is amazing in Paris Sacred places. Indeed, we have true masterpieces and Holy treasures.
Enjoy architecture, design, fashion, music, cinema, movie, media arts, and photography institutions. Let me know what is your favorite art or artist and I will show you the best of it in Paris. Go visit prestigious art galleries of impressionism, modern art, contemporary art, street art… I can reserve exhibitions, entrance's tickets for you, for priority access, just tell me about your aspirations and needs. If you want to, you can ask for a certified guide, a guide conférencier, to give you a very precise lecture in art history during your museums visit. Museums offer audio guides in every language as well. Come & say hello to Mona Lisa !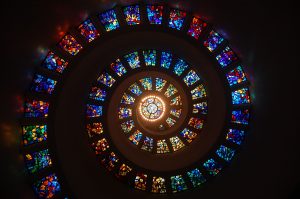 SACRED PLACES
Paris is a Catholic stronghold with its 160 churches, the cathedral of Notre Dame, Saint Denis Basilica… Furthermore, you have more than a hundred houses of worship to discover in every district of Paris, from all religions– conservative, reformist, liberal…– such as Christianity, Judaism, Islam, Buddhism, Hinduism, for all communities — African, American, Arabic, Asian, European, Indian, Latino/Hispanic, Maghreb/Middle-East, Russian…
Indeed, I would be more than happy to present you the Sacred places of Paris and share a celebration with you. You have the possibility, for churches, to have private tours by parishioners, guides and volunteers. It is a great source of admiration, true exchanges and spiritual meditation. Every single church of Paris has its very own story, architecture, arts, and Saints. The Cathedral of Notre Dame de Paris is the most visited place in the entire Europe. It's about 14 millions of visitors every year.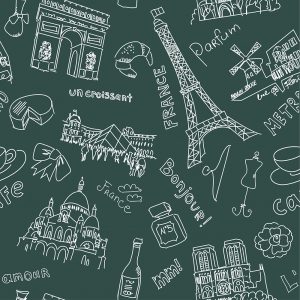 LANDMARKS & SIGHTSEEING
What to do in Paris within its 20 districts ? Paris has 20 districts, called in French arrondissements. In every district, you have something to see, the architecture, the non-tourist zone, Paris la Rebelle, by night, the hip, the glamorous, the chic, the mythic, the popular, the artistic, the romantic, etc. In addition, there are the suburbs of Paris with very interesting sightseeing and activities.
What to Do in Paris with more than 2 200 landmarks ? If it is your first time in Paris, you may want to see the big classics such as the Eiffel Tower, les Champs-Elysées, la Basilique du Sacré Coeur, the pyramide du Louvre, la Seine, Montmartre, le château de Versailles… Likewise, you may want to experience the unusual, the secret places. Just let me know what your aspirations are. If you want to, you can ask for a certified guide, a guide conférencier, to give you a very precise lecture in history and art history. Or, simply ask for a ballade into Paris and its districts with a private tour guide from PARIS BY EMY, local Parisian company.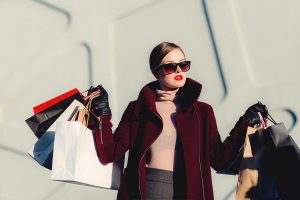 SHOPPING
Paris is the perfect place for shoppers, sustainable shopping, chic shopping, arts and crafts, clothing, accessories, paintings, object of decoration, jewelry. Appreciate fashion, elegance and luxuary. There is shopping for foodies such as delicatessen, chocolate & sweets, wines & spirits. Futhermore, there is shopping for Parisian services like getting a tattoo, a relooking, a new haircut, wellness activities… In fact, I can recommand you a personal shopper if you want to have a Parisian specialist for stylistic approach to enhance YOUR exception. Else, you have lots of shopping malls centers, department stores, concept stores, outlets, second hand stores and petites boutiques parisiennes, the Made in Paris.
There must be something that you would like to buy, for souvenir, for a gift or because you enjoy this thing in particular and you would like to have it Made in Paris, Made in France, to bring back home. Let's have a walk into the most famous luxury districts, such as Saint Germain Rive Gauche, Le Marais, Le Faubourg Saint Honoré, rue Saint Honoré, Place Vendôme, Avenue Montaigne. You may look as well for Parisian well-being services such as Spa in Parisian palaces.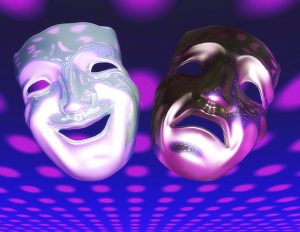 ENTERTAINMENT
Everyone can have fun, kids, adults, elderly. In fact, one of the famous entertainment places is Disneyland Paris for kids and adults. Museums offer activities for kids. Enjoy cruises on the Seine, thematic excursions. Experience nightlife, clubbing, dancing tango, salsa. Indeed, Paris proposes many different way to have fun with music hall, opera, ballet, concert, jazz music, blues, classical music, rock. Experience the French touch with electronic music. Spend one night in one of the most prestigious cabarets of Paris, Le Moulin Rouge, le Lido, le Crazy Horse, le Paradis Latin.
With all the social events of the City of lights, all year long, you always find something that fit in your profile such as festivals, sport events, celebrations, fun fairs, exceptional art exhibitions. Paris has more than 260 theaters, 3 opera houses, 100 night clubs… Enjoy a Chauffeur driven Rolls Royce tours in Paris with champagne and a photographer stopping at iconic places to capture memories of a lifetime!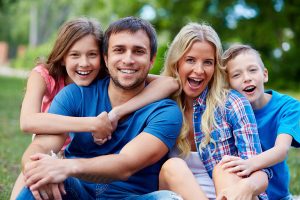 GREEN PARIS
The City of Paris is engaged in a process of developing an "urban resilience strategy". It aims to strengthen its efforts to become more resilient to the social, environmental and economic shocks and challenges it faces. The mayor of Paris invites you to enjoy this strategy with the urban greening, the revegetation, walks, bicycle.
Furthermore, forests, parks, gardens, such as le Jardin des Tuileries, le Bois de Vincennes with its castel, botanical garden and zoo, are soothing places in the city of lights. Those places give you peace you need while being in a big city. Appreciate a true Parisian picnic in one of our beautiful parks !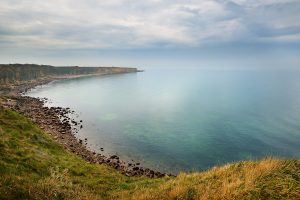 OUTSIDE PARIS
Discover our magnificent castles outside Paris such as the palace of Versailles but also les châteaux de la Loire, Giverny, Auvers sur Oise, little villages with their local products and their landscapes, the region of Champagne to taste the King of wines. Visit the Cathedral of Reims to feel Joan of Arc spirit there, Hautvillers with the monk Dom Pérignon who invented the champagne. Moreover, discover Normandy, The D-Day Landing Beaches, World War II museums and memorials, Deauville,  Honfleur… for 1 or 2 days with a private chauffeur and a guide. it is also very convenient to travel from Paris, across France and Europe by train London, Amsterdam, Brussels, Berlin… and by plane.
---
What to Do in Paris made just for you
Let's take time together to focus on what to Do in Paris, and of course on your aspirations to plan the perfect tour. With our help and expertise, you obtain your top things to do. Your trip is a unique and a bountiful experience of joy and enchantment, an educational and knowledgeable trip with fun to open our souls, in the respect of each other and in openness between one another for a mutually beneficial impact.
Custom Made Services by PARIS BY EMY
Prices depend on the number of people in each Paris Tour Package and Private Tour Guide
Unlimited exchanges to plan your trip according to your budget and aspirations
Airport hotel transfer with private chauffeur
3 accommodation recommendations, verified by PARIS BY EMY, according to your criteria
Personalized trip via 10 themes such as Parisian Icons, French Cuisine, Landmarks, Sacred Places...
Welcome Meeting within Paris at your convenience – day time & place of your choice
Private Tour Guide Paris in English for 1/2 Day(s), full Day(s), Evening(s)
Private Tour Guide Paris in English with a private chauffeur
Parisian social events, exhibitions, festivals recommendations, according to your profile
"The Roadmap", an itinerary, tailor-made, easy to read on smartphone
"The Travelogue", a travel guide booklet, tailor-made, easy to read on smartphone
Permanent online Assistance during your visit for any questions
Assistance 24/7 in case of emergency
Recommendations for any type of services, suppliers and activities in Paris
Special Event organization such as anniversary, marriage proposal, honey moon
Reservation made for hotel, airport chauffeur, restaurant, concert, opera, …
Skip the line entrance ticket for museums and landmarks
And more if you need more !
---