Shopping places in Paris
Best places to shop in Paris : If you are an addict shopper, Paris is certainly the best place to shop. You will find anything you are craving for. Shop along the beautiful streets of Paris and taste the Parisian life style at the same time.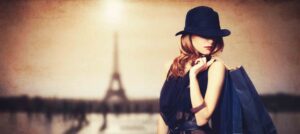 Best places to shop in Paris
Put together your dream shopping list. You have to define yourself what you are looking for : clothes, antiques, art, purses, shoes, jewelry, delicatessen, chocolate and sweets, wines… made in France or Paris, with centenary tradition or from French Parisian young designers :
Accessories
Antiquites
Art and Fine arts
Bags, purses, wallets
Books in English, French, rare books
Candles made with the greatest French tradition
Coffee, tea, wine
Clothing for women, man and children
Cosmetics and beauty products
Fine grocery, luxury foods
Feather pen and pen
Gloves, hats made in Paris
Home decor
Jewelry
Kitchen material, table set, porcelain, cristal
Linens, sheet, bathroom towel
Lingerie
Musical instruments
Perfumes you find only in Paris
Religious articles
Shoes
Sweet shops, chocolates
Toys
Umbrellas, parasols
Well-being and beauty services
…
We set a personalized itinerary with recommendations according to your tastes and budget. You may look for private tour guide including private car services for a custom made shopping tour in Paris and around. You will optimize your time and shopping tour. No partners, vendors have signed a contractual agreement with PARIS BY EMY.
There is a list of different shopping places for your Parisian trip. Experience the Parisian elegance no matter what would be your budget. Shop the way you want it to :
Shopping mall centers
Department stores
Concept stores
Outlets including luxury brands
Second hands stores
Sustainable boutiques
Vintage shops
Boutiques Parisiennes
Traditional Parisian houses
French designers
Luxury boutiques
The Made in France
Flea markets
Food markets
Delicatessen stores
FAUCHON is a parisian brand of 130 years old worldwide present. Gourmet products, pastries, chocolates, wines and gift boxes in an iconic design. The first store opened place de la Madeleine. Discover our old Parisian traditional brands, boutiques with a private tour and a private chauffeur.
The luxury places to shop in Paris
Let's have a walk into the most famous luxury districts, such as Saint Germain Rive Gauche, Le Marais, Le Faubourg Saint Honoré, rue Saint Honoré, Place Vendôme, Avenue Montaigne. You may look as well for Parisian well-being or beauty services. Get a new hair-cut !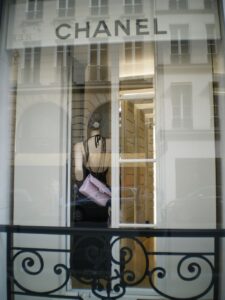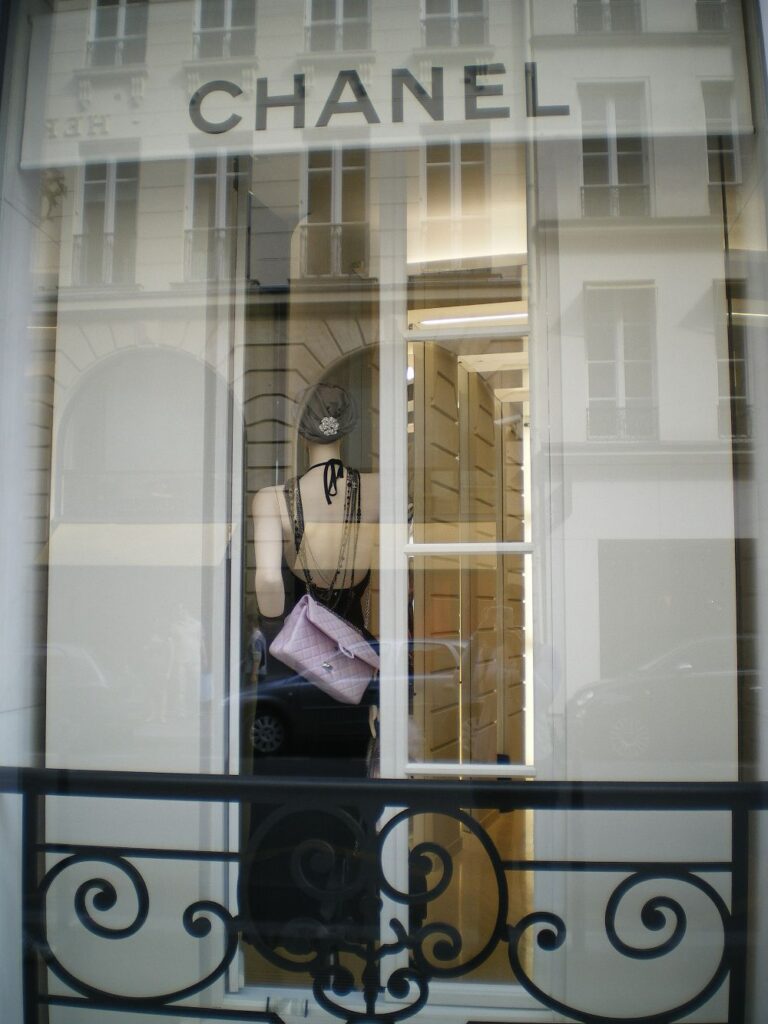 We recommend you places to shop according to what you are craving for and according to your budget. You may look for a personalized itinerary with recommendations of boutiques and stores including or not private tour guide. You may ask as well private car services for a custom made shopping tour in Paris and around.
In Paris, many of the shops are now open on Sundays
On Sundays, the Champs-Elysées boutiques, Montmartre shops, Le Marais stores, department stores are opened. It is not in our culture to work on Sundays but in Paris, everything is possible. We offer custom-made Parisian experience via your profile and budget. Enjoy an authentic insight into French culture via personalized tours, far away from mass tourism.
BLACK: Color of mourning in the XIVe century became a fashionable color thanks to Philippe le Bon Duc de Bourgogne (Duke of Burgundy). Black wool and black silk demanding a great expertise were luxury items reserved for the aristocracy. The duke made black his personal branding. Black became a very trendy color in society and still is nowadays.
We are Paris based with our Parisian network, French and fluent in English.
---