For your voyage made by PARIS BY EMY
Paris Trip Planner – Local expert, we take care of every aspect of your visit with real human exchanges, according to you and only you.  Indeed, we create genuine personalized tours. There are no platforms, no automatism, no already-made tour. We provide unlimited exchanges before and during your trip. In fact, every trip is unique.
---
Travel in serenity with local expertise
---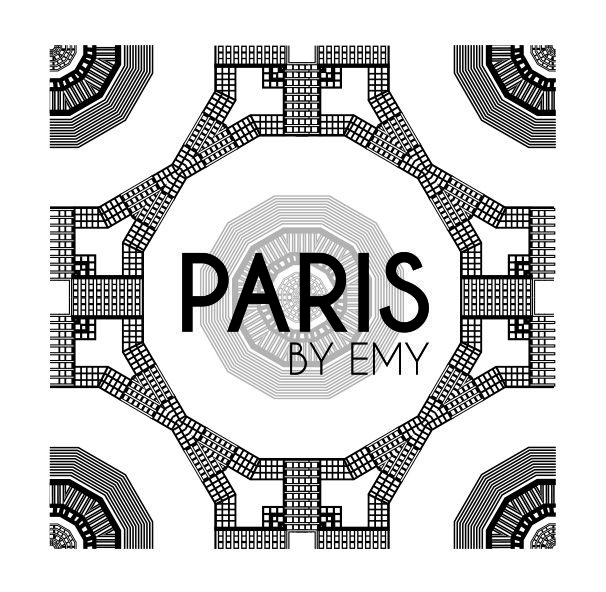 R.C.S. Paris 832 791 974
Appreciate a custom made trip
We are far away from mass tourism. PARIS BY EMY provides you custom made itinerary with hotels recommendations, flexible private tour guide, personal online assistance during your stay. We also offer personalized services for your Paris tour such as airport transfer, restaurant reservation, or skip the line entrance tickets booking… Thus, your Paris tour package is fully dedicated to you and personalized according to your aspirations, via local expertise and flexibility. It is a mix between :
Personal Travel Agent to set your hotel and itinerary
Private Concierge services for specific requests
Personal Assistant during your stay
Dedicated Customer Support
Tailor-Made Private Tour Guide
There is no better way to enjoy the city of lights free of tourist traps, constraints of searching, with accurate information and a permanent assistance through real human exchanges with a local.
PARIS BY EMY is a business which intrinsically links different cultures and Parisian experiences, benefiting from differences and discoveries that can bring women and men from any profile, background, religion, and gender, together.
We are here to offer you a trip in the big City of Lights, full of delight and fun !
Make your dream come true
Free your soul. Paris tours on specific themes and activities are set according to your aspirations. We are fully dedicated to your wishes and to make this trip a lifetime memory.
We set your tour via 10 themes such as Parisian icons, Historical Paris, French Cuisine, Art & museums, Sacred places, Landmarks & sightseeing, Shopping, Entertainment, Green Paris, Outside Paris…
Specific Demand tour such as marriage proposal, honey moon, French class – school trips are available. Furthermore, we can integrate in a private tour Parisian social events that fit in your profile.
The sooner the better
To set a trip in such a big city like Paris takes time. Thus, the sooner you inform us about your plan to travel to Paris, the better it will be. Skip-the-line tickets, hotel reservation, your aspirations valuation, setting a plan… takes time.
Moreover, we are concerned to provide high quality and tailor-made services without getting into mass tourism and already-made tour. We favor personalized customer relationships. Thus, our availability is limited. The sooner you reserve, the better it is to set the perfect custom made trip.
Great Trip Experience with your Paris trip planner
PARIS BY EMY plans Paris Tour Package according to your aspirations
Each place you will visit, each activity, your lodging are previewed
We plan your Paris tour in accordance to exchanges and your validation
Choose PARIS BY EMY because we are local experts in Parisian life
Having friends visiting Paris, Emy had actually this idea of PARIS BY EMY. Therefore, we treat you like family and best friends. Indeed, we are fully dedicated to set the perfect Paris Tour Package for you.
Feel Paris heartbeat
Bask in serenity for your trip
Get off the beaten path
Be understood and cosseted
Optimize your time and budget
Follow your aspirations
No already-made tour with your Paris Trip Planner
There is no already-made tour and no algorithm. We are flexible enough to modify the tour if you feel like it. We create unique trip thanks to a strong readiness and real human exchanges.
No day, time and visit are imposed to you, no constraints
We are very flexible and we can always modify your itinerary
No already-made and already-planned trip, tour package, excursion
Escape tourist trap, just genuine personalized trip with transparency and accuracy
No partners, vendors have signed a contractual agreement with PARIS BY EMY
Moreover, we offer flexibility and response better than any other platforms or already-made tours.
We help you for any requests or specific demands. Visit Paris unconstrained with hints, tips, real human assistance and private tour services.
Expertise from a Parisian company
Like a wedding planner, PARIS BY EMY is dedicated to planning custom made Paris Tours with Private Tour Guide and Private Personal Assistant Services in the light of your aspirations.
Recommendations with review to select a great hotel
Hints to skip the line at monuments and museums
Visit Paris unconstrained with private tour services
Get in advance tickets for Metro, museums, …
Tips to choose the right Parisian providers and great activities
Suggestions for unusual Paris and an authentic insight of Paris
Advices for first time visitors tour in Paris city
Trip with dedicated customer support
Enjoy an authentic insight into French culture via personalized tours, a delightful trip to enhance your enjoyment of Paris.
Paris trip planner, each trip is unique like you
You are who you are. Indeed, we create the perfect Paris Trip for you, your way. Besides, we have excellent listening skills. As a matter of fact, your trip reflects exactly what you are looking for.
How to proceed
First exchange on wishes of the customer by email, WhatsApp, phone or Skype, with approximate or immediate quotation, depending on client's expectations. If necessary, other exchanges occur to finalize spending's orientation to reach the final quotation.
If the final quote, sent by email,  is accepted by the customer, billing and payments occur online, payment with a credit card or a bank-transfer. Several billing and payments can occur in the case of the customer needs to make a deposit and/or wants to add services. Deposits are not refundable.
---
Tailor Made Private Tour Guide from 250 Euros including tax
---
Then, your Paris Trip Planner creates genuine personalized tours and itinerary via each client personality designed to take your Paris trip to life time memory. Each tour has been carefully crafted by PARIS BY EMY and is led by a French local company, with expertise of Paris and traveling abroad.
Specific demand package made just for you
Tailor-Made Paris Tour Package & Services by your personal Paris Trip Planner.
From a French company and its Parisian network
Far away from mass tourism with a personalized itinerary
Custom made recommendations for lodging, restaurant…
Private tour guide with hotel pick up, half day, full day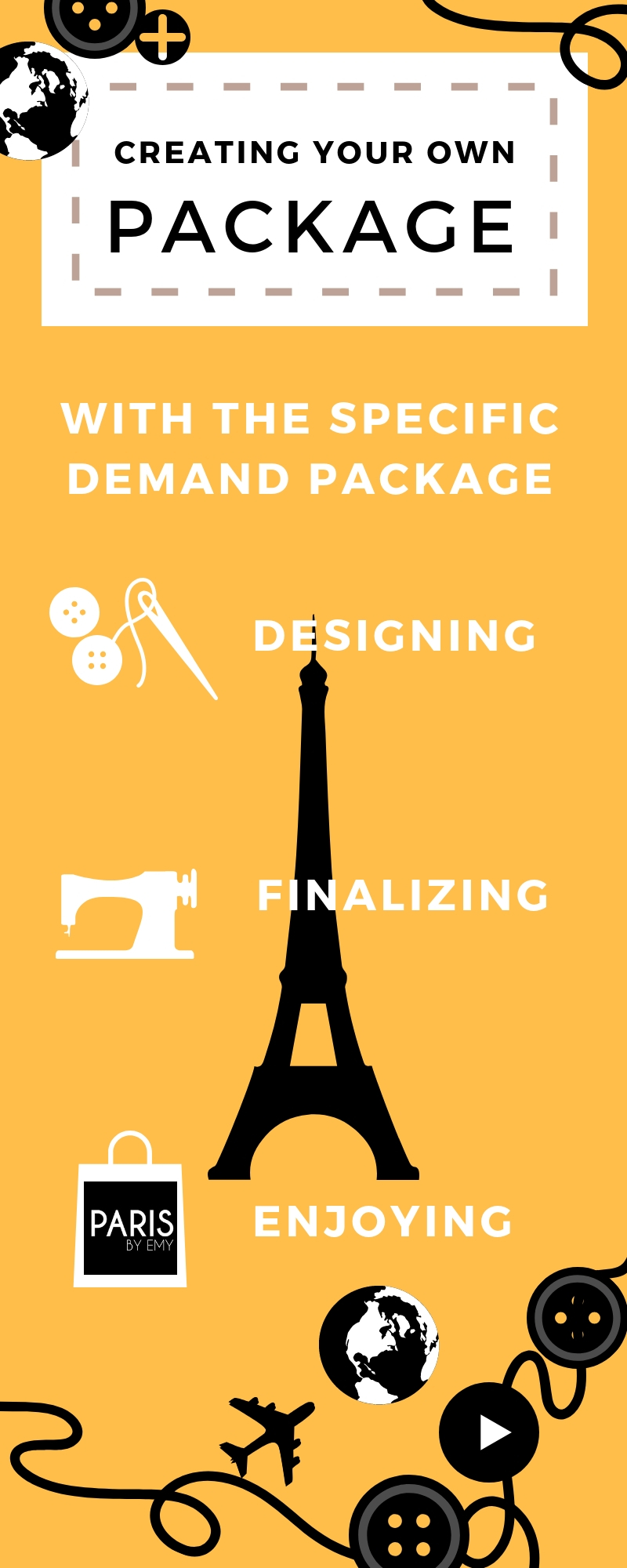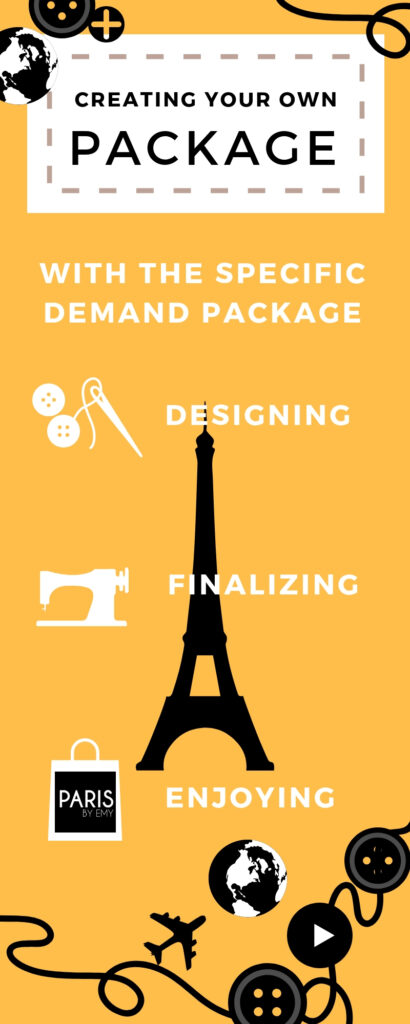 Specific Demand package, you choose we create
Among many possibilities and services, you choose what you want with your Paris Trip Planner.
Unlimited exchanges to plan your trip according to your budget and aspirations
Accommodation recommendations, verified by PARIS BY EMY, according to your criteria
Airport hotel transfer with a private chauffeur
Private Tour Guide Paris in English for 1/2 Day(s), full Day(s), Evening(s)
"The Roadmap", an itinerary, tailor-made, easy to read on smartphone
"The Travelogue", a travel guide booklet, tailor-made, easy to read on smartphone
Welcome Meeting within Paris at your convenience – day time & place of your choice
Permanent online Assistance during your visit for any questions
Assistance 24/7 in case of emergency
Recommendations for any type of services, suppliers and activities in Paris
Special Event organization such as anniversary, marriage proposal, honey moon
Reservation made for hotel, airport chauffeur, restaurant, concert, opera, …
Getting in advance Metro tickets, museums entrance, …
And more if you need more !
From 400 euros for individuals, taxes included
From 600 euros for organizations, small groups, taxes included
How does it work with your Paris Trip Planner ?
First of all, the creation of your trip is made via real human exchanges. In this respect, there are no platforms and no automatism. Moreover, we give unlimited exchanges and ongoing assistance before and during your trip. By the way, flexibility and listening allow us to set the best itinerary according to your profile.
Get a tailor-made Trip your way, via 10 themes and your specific demands
You do what you want, the way you want it and when you want it, in total freedom
Choose the services you want for your tailor-made Paris trip, in serenity
Similarly, we create tailor-made private guided tours according to your aspirations. Actually, you can choose to have a private tour guide, with or without a private chauffeur.
Tailor Made Private Tour Guide from 250 Euros including tax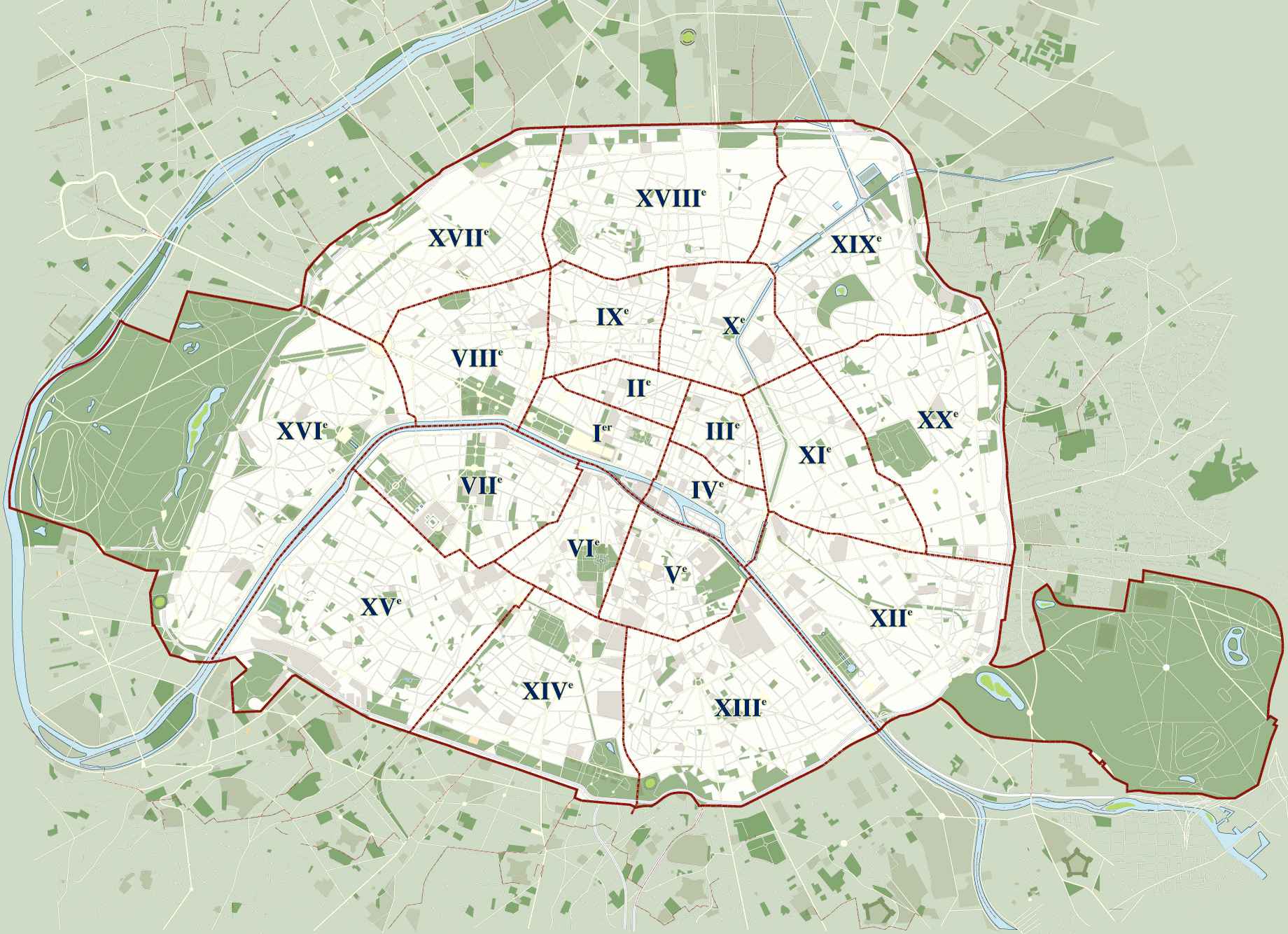 Attribution: "Plan: 2005 J.M. Schomburg"
Paris Trip Planner and private tour guide
First, we identify your aspirations and we custom a tour according to your aspirations. In addition, you can pick up a tour of your choice, among our private tour guide Paris. On top of that, you tell us exactly what you want to see and experience.
The unavoidable classics and the most fabulous icons of Paris
Cafés, brasseries, delicatessen, Chefs & French cuisine in the city of lights
Shopping in Paris, little boutiques, the Made in Paris
Literature, poets, writers and artists in Paris
Art galleries, Street Art & Museums of Paris
Lafayette, Queen Marie-Antoinette & the Revolution
The Sacred places in the City of Lights …
Do what speaks to your soul with your Paris Trip Planner
In the first place, we plan according to your profile and budget, via 10 themes your Paris Tour Package. On top of that, we set your vacation with flexibility and with your validation. Besides, you can change your mind during your stay in Paris and ask us recommendations. In addition, we offer permanent online assistance for any question or request.
Parisian icons
Historical Paris
French Cuisine
Art & museums
Sacred places
Landmarks & sightseeing
Shopping
Entertainment
Green Paris
Outside Paris
Social Events and Cultural Programs
Furthermore, we informs you about the social events that fit in your profile. For example, you love music so we can recommend you concert, music festival, dance classes by the Seine… By the way, Paris has tones of social events all year long.
Great exhibitions
Flea market, indoor, outdoor
Concert, opera, ballet
Celebrations, sports events, fairs, festivals…
La Joconde, The Mona Lisa portrait is a Must See at the Louvre but you know that.
Right in front of her, there is "the Wedding of Cana", 1563, period of the Renaissance. In fact, it is the biggest painting of the Louvre, by the Italian artist Veronese.
With "The Marriage of Cana", Veronese transposed the biblical episode of a sumptuous marriage where Jesus performs His first miracle, according to the Gospel of John.
---
Follow PARIS BY EMY on Facebook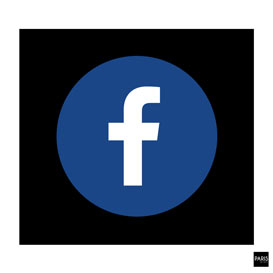 A Unique and Bountiful Experience of Joy and Enchantment

An Educational and Knowledgeable Trip with fun to open our Souls

The Respect of Each Other to build social links across the world

The Openness between one another for a Mutually Beneficial Impact
Discover Cosmospolitan Paris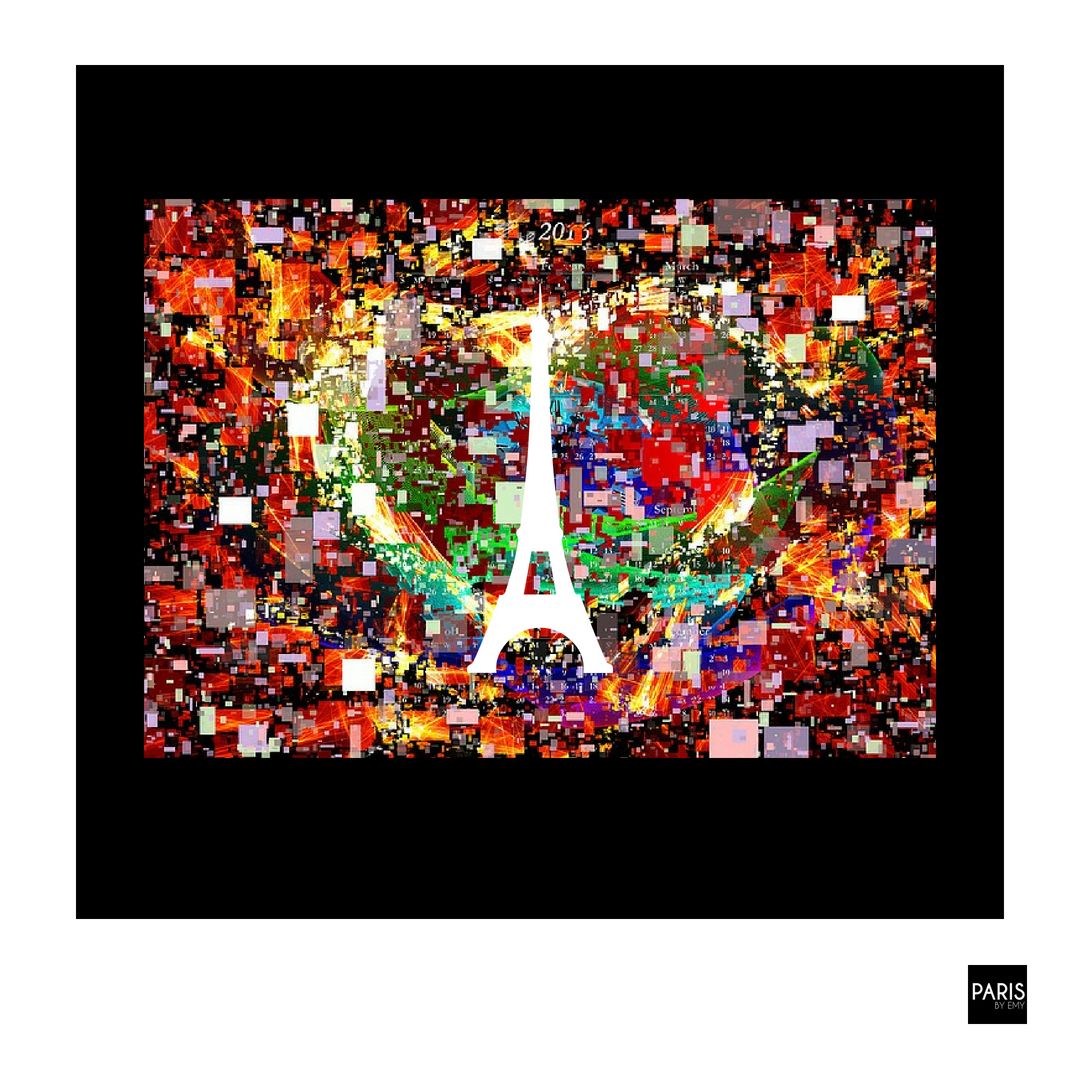 Enjoy cosmopolite Paris for a cultural tailor-made voyage within your own culture ! Indeed, Paris is a cosmopolitan city. In other words, you can find communities and activities from all continents.
Cultural centers
Sacred places
Celebrations
Social events
Art exhibitions
Restaurants
Boutiques…
French local Paris Trip Planner fluent in English
Emy is French, parisienne, fluent in English, who lived 5 years in the US
She travelled to Europe, Africa, North America & the Middle East
With a corporate background of 15 years, she has founded PARIS BY EMY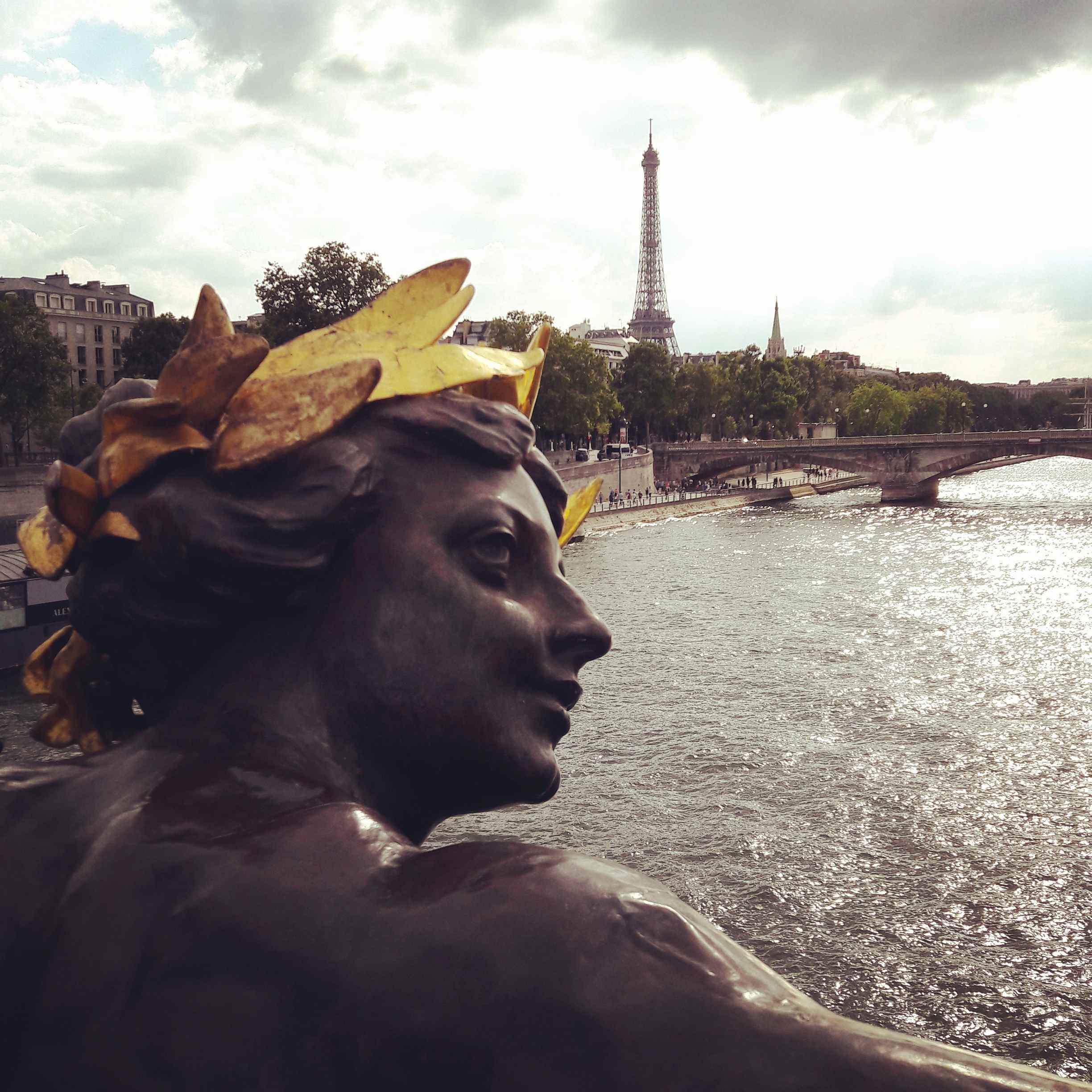 ---