Planning a Trip to Paris
Planning a Trip to Paris with PARIS BY EMY is easy : PARIS BY EMY has access to international calls, with Emy its founder, a native French fluent in English, who lived 5 years in the U.S. PARIS BY EMY gives you advices and recommendations, with transparency & accuracy. Be in serenity.
Just let her know if you want Emy to call you, day & time at your convenance, to talk about your Trip.
---
Planning your Dream Trip, is simple : 
Guidelines are as follows to give you an idea of how Planning a Trip to Paris is processed.
You choose a Paris Tour Package among 5 different packages, each one customizable, including :
Duration of your tour package

Number of Lodging propositions

Roadmap & Travelogue

Welcome meeting

Online assistance during your trip

Emergency assistance 24/7

Private tour guide

Any other specific demand
2. You rate 10 themes according to your aspirations, with the expertise of PARIS BY EMY
3. You receive your tailor-made Roadmap & Travelogue in PDF, easy to read on Smartphone/tablet
4. The overall process goes as follows, to give you a precise idea :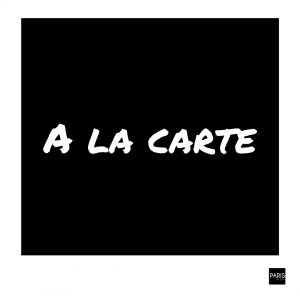 ---
STEP 1 – EXCHANGES/QUOTATION
---
STEP 2 – BILLING & PAYMENT
---
STEP 3 – CREATION
---
STEP 4 – FIRST PROPOSAL
---
STEP 5 – EXCHANGES
---
STEP 6 – FINALIZATION
---
STEP 7 – ACCOMMODATION BOOKING
---
STEP 8 – FINAL PROPOSAL
---
STEP 9 – ELEMENTS SENT
---
STEP 10 – PACKAGE FULLFILLMENT
---
The key moment is Step 3 to create a genuine personalized trip according to your aspirations and budget.
Through the package you choose, you rate 10 themes.
Let's have a look @ THEMES page to have more specifications.
---
---
Be in serenity for your Haute Couture Paris Trip, with the expertise of PARIS BY EMY
---
There are no automatism, no platform for already-made excursion or tour

No proposals, advices and highlightings are based on business partnerships or algorithms

Just "one on one", direct contact with true human exchanges for personalized travelling services

Permanent contact will be done by telephone, email, Skype, WhatsApp … before and during your trip

Hints & Tips will be given to you in order to optimize your time and budget, to feel independent and serene

No need to search, to find out, to plan,… thanks to your Roadmap & your Travelogue, both tailor-made

You will be safe from tourists traps. You will get all the information you need, with accuracy and transparency

PARIS BY EMY will tell you cultural programs & social events of Paris according to your aspirations

In addition to your personalized trip, you can ask for other services you would like to have :

Airport chauffeur

Private Tour Guide Paris

Reservation made for restaurant, opera…
---
PARIS BY EMY will answer all your questions, as soon as possible. Thank you.
EMAIL contact@parisbyemy.com
MOBILE Paris +33 7 67 38 96 25

Haute Couture Paris Trip with Private Tour