Romantic Things to do in Paris
Romantic Things to do in Paris : Paris is the place for all lovers all around the world ! The City of Lights is the one of the world's most romantic cities. The typical Parisian couple's activity for summer time : a chic picnic along the Seine, starting with a glass of champagne & strawberries.
Famous French Couples
Walk on the steps of famous French couples. Immortalized through intimate love letters, the true love story between Abélard and Héloïse is one of the most heartbreaking love stories of Paris.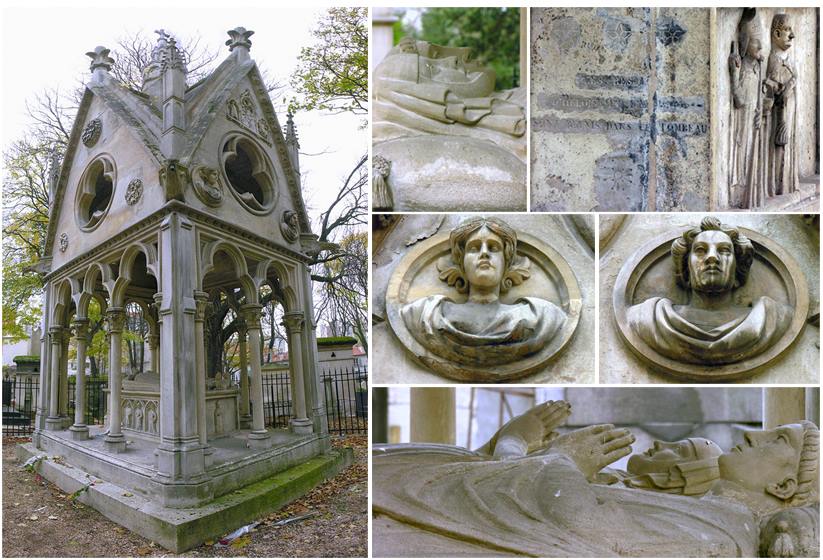 A passion transformed into an indefibiable link – Grave of Héloïse and Abélard, Père Lachaise Cemetery, Paris 20th district
It began in 12th-century, where Abélard , a brainy philosopher and Christian theologian, was employed as a tutor by Héloïse uncle, named Fulbert a Canon, a member of Notre Dame subject to an ecclesiastical rule. So, his pupil was Héloïse d'Argenteuil, a brilliant student. From this union, they had a son. The scandal of their relationship finally erupts when the furious Canon Fulbert denounces their secret and harmful marriage to the career of Abélard, who betrayed the church, according to the laws of this time. The canon then employs 2 henchmen to punish Abélard. He will be emasculated, deprived of his reproductive organs.
The first of their letters, addressed to Abélard, dates from 1132, 19 years after Heloise entered the monastery. Not by religious choice, but at the request of Abélard, her husband, after he was emasculated. They wrote hundreds of love letters and wrote to each other until death do them part. Today rehabilitated and better understood, their love letters are compiled in their original and full text. Some books offer a complete edition of all the letters exchanged between the illustrious and persecuted master, self-confident and bitter, and his student, lover, wife, then disciple in God, whose constrained humility and docility cannot hide passion and greatness.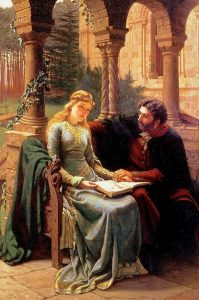 The 2 lovers embrace monastic life, she at the Argenteuil convent, he in Saint-Denis. Héloïse and Abélard loved each other on the island of Saint-Louis, under the reign of King Louis Vl, around 1200. At that time, Abélard was teaching at Notre Dame de Paris. They have embodied romantic love, which knows no obstacles, and they remained a case study for the Catholic Church. Abélard and Héloise suffered for each other within an outstanding passion, not only joy but pain, not only self-realization but self-abandonment.
Héloïse started the first monastic order with a specifically feminine rule. The Gregorian reform worked to ensure that it does not survive and that the nuns do not become « femmes savantes » (learned women) anymore, but failed in the end. Héloïse is accorded an important place in French literary history and in the development of feminist representation. She was a French nun, writer, scholar, abbess and spouse. Abélard was an excellent philosopher, dialectician and Christian theologian, father of scholasticism and inventor of conceptualism.
Abélard passed away in 1142, 22 years before Héloïse. Abélard and Héloïse rest in peace together at the cemetery du Père Lachaise, a beautiful cemetery of Paris with lots of famous people such as Edith Piaf, Frédéric Chopin, La Fontaine, Molière, Oscar Wilde, Maria Callas, Jim Morrison, …
Romantic Things to do in Paris like the Parisians
Dining at L'Escargot rue Montorgueil where the famous Windsor couple, Edward and Wallis used to have diner. British king Edward VIII renounced the throne to marry Wallis Simpson. Wallis and Edward married on 3 June 1937 at the Château de Candé far West of Paris, lent to them by French millionaire Charles Bedaux. Later, they were offered the use of a house by the Paris municipal authorities. The couple lived at 4 route du Champ d'Entraînement in the Bois de Boulogne, near Neuilly-sur-Seine. The Duchess of Windsor died on 24 April 1986 at her home in the Bois de Boulogne, Paris, aged 89.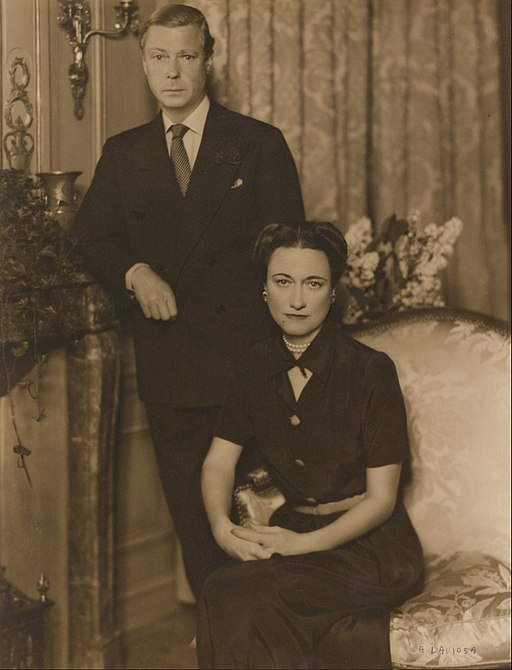 Have a very romantic promenade across beautiful gardens of Paris, visiting an Impressionist museum, having a cup of coffee where legendary couples used to go… it's all simple & so romantic.
Spend your Valentine's Day in the City of Love to express your caring for each other
Make your Marriage Proposal on the Seine river passing through the Eiffel Tower
Have your Honeymoon within a specific tour tailor made for you
Feel the Romance in Paris, the City of Lights…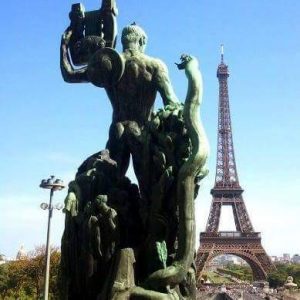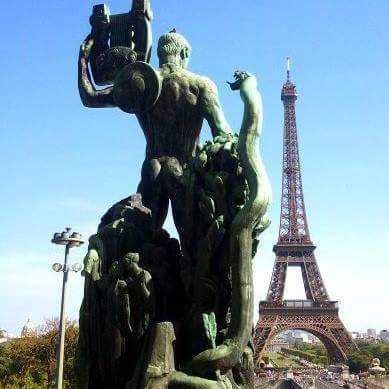 Get your private tour guide for romantic Paris. You choose we create personalized tours according to your desires. In addition, we offer tailor made Paris Tour Package, all inclusive, with tones of personalized services.
Romantic Things to do in Paris with a French Touch
This city has so much to offer in Romantic Things to do in Paris :
Darling and intimate hotels
Beautiful promenades along the Seine
Enchanting sites for massage, spa & wellness
Lovely places to hold each other's hand
Sexy Crazy stores to shop magical souvenirs
Charming spots for entertainment
Glamorous living quarters full of life
Famous love story movies' places to kiss
Fabulous poems of love from French poets
Having chocolate, patisseries in legendary sites
Romantic dining with amorous atmosphere…
We offer a so romantic experience for people in love. Ask for your tailor-made trip with full service, permanent assistance before and during your trip, with options such as private guide.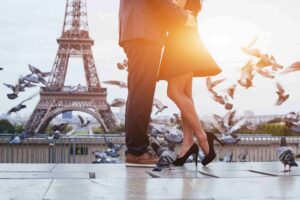 Custom Made Services by PARIS BY EMY
Prices depend on the number of people in each Paris Tour Package and Private Tour Guide
Unlimited exchanges to plan your trip according to your budget and aspirations
"The Roadmap", an itinerary, tailor-made, for each day of your trip
Personalized trip via 10 themes such as Parisian Icons, French Cuisine, Landmarks, Sacred Places...
Recommendations for any type of services, suppliers and activities in Paris
Special Event organization such as anniversary, marriage proposal, honey moon
3 accommodation recommendations, verified by PARIS BY EMY according to your criteria
Airport hotel transfer with private chauffeur at your disposal
Private Tour Guide Paris in English for 1/2 Day(s), full Day(s), Evening(s)
Private Tour Guide Paris in English with a private chauffeur
Parisian social events, exhibitions, festivals recommendations according to your profile
Permanent online assistance during your visit for any questions or requests
Assistance 24/7 in case of emergency and of little problems
Reservation made for hotel, airport chauffeur, restaurant, concert, opera, …
Skip the line entrance ticket for museums and landmarks
And more if you need more !
---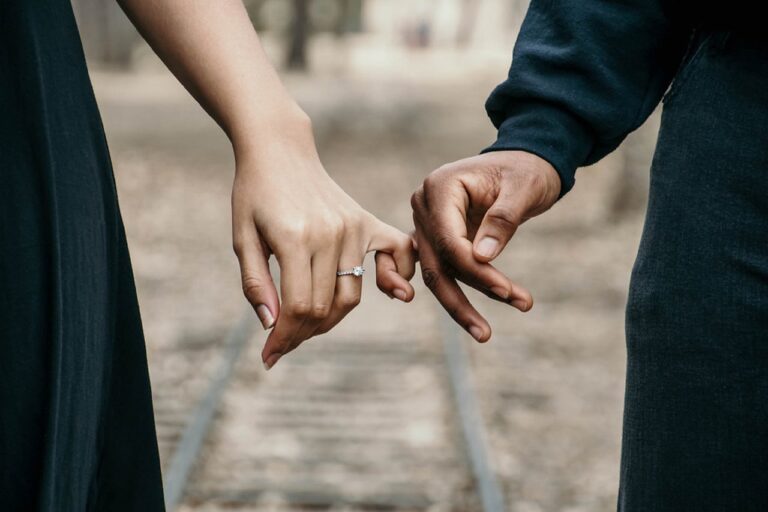 La Vie en Rose
You have the possibility to modulate your package according to your aspirations & budget, with the "Specific Demand" package for Romantic Things to do in Paris, for a marriage proposal 😉 for a honeymoon or simply for a couple in love.
---