Paris Hotels
Where to stay in Paris : With more than 1 500 hotels, this is one of the most difficult part. With our help, it becomes easy. You have the choice among 3 proposals hotels, according to your criteria and budget, such as price per night, number of stars, location,… All proposals hotels are regulated in France.
Planning a trip to Paris
From your hotel location, we set an itinerary. The opposite is true. We recommend lodging according to your itinerary, tailor-made and easy to read on smartphone if you want to be on your own.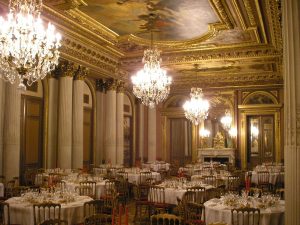 5-star rating system for Paris hotels
The accommodation choices of the City satisfies all desires – and all budgets. Ask us to recommend you hotels, with a great location and excellent features.
Travelers can rely on the universally used 5-star rating system, which judges features such as room and lobby size
There are more than 75,000 hotel rooms in the city of lights, a large proportion of small and privately owned hotels
A single room 1-star hotel shared bathroom runs 35 euros a night; grand suites 5-star hotels go for 15,000 euros
A minimum of 3-star hotels are highly recommended. Those hotels offer very good options. They are in the mid-range. Count around 200 Euros for a night with breakfast, within center of Paris.
Our 3 lodging recommendations
Rates can vary wildly, depending on the season, the availability and can be negotiated. You may ask yourself what is the best time to visit Paris. It depends on many criteria.
We offer 3 hotel recommendations according to your criteria
PARIS BY EMY can negotiate for you directly with the hotel
Each accommodation is carefully reviewed by PARIS BY EMY visiting each of them
The recommendations are provided in PDF, sent by email
We have not signed particular agreements with any hotels.
From the palace to the small charming hotels, through all the major hotel chains worldwide, we find inevitably the best lodging for you. There is no better option to have a Parisian company to check hotels for you, according to your criteria and budget.
What to choose between hundreds of hotels ?
Thanks to reviews and rating on the internet, you have a good insight about lodging. However, among dozen and sometimes hundreds of good rated hotels, you may need a little help to make the right choice.
With more than 1 500 hotels in Paris, this is probably the most difficult part
Choosing a good hotel is complicated when you are not within the city
With the help and advices of PARIS BY EMY, it becomes very easy
Indeed, the choice of your lodging is the biggest expenditure of your trip and the most important. Choose your lodging according to what you want to visit in Paris but also according to the atmosphere you want to experience. The district is VERY important.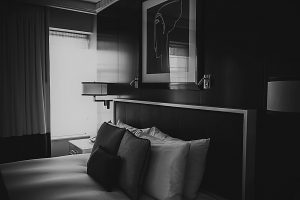 Type of lodging
Small and privately owned hotels
Large hotel chains
Suite hotels
Conference Centers and Commercial Hotels
Palaces
Boats hotels
Aparthotels
Collective accommodations
Accommodations according to your criteria
Price per night
Number of stars
With breakfast
Size of the room
Full service on-site restaurants
Air-conditioning
Soundproofed rooms
Free wifi access
Kitchenette…
Security and Serenity
The 3 lodging recommendations we advise are all regulated in France by the hotel industry for the respect of security norms and transparency.
Many rentals advertised may be by owners who are not legally entitled to rent their apartments. Keep in mind that they may not have insurance to cover events, such as personal and accident coverage.
Moreover, luggage storage may be a problem. The downside is that there is no room services or desk clerk.
In some cases, owners may cancel at the last minute, leaving you stranded for a place to stay – which could be a problem in high tourist season.
For most hotels, you pay when you stay with the option of free cancellation.
This is why we offer 3 lodging recommendations all regulated in France, security norms, services and flexibility.
Other very important criteria
Paris district location of your hotel
You may choose a hotel in a certain district with a certain type of atmosphere. Paris has 20 arrondissements, districts. Your hotel location may facilitate your visit according to the sightseeing, landmarks, museums… you want to explore.
Always keep in mind that your hotel location is essential. It may be the most important criteria.
The same neighborhood also offers a far different hotel experiences. Furthermore, you save time and energy to optimize your trip.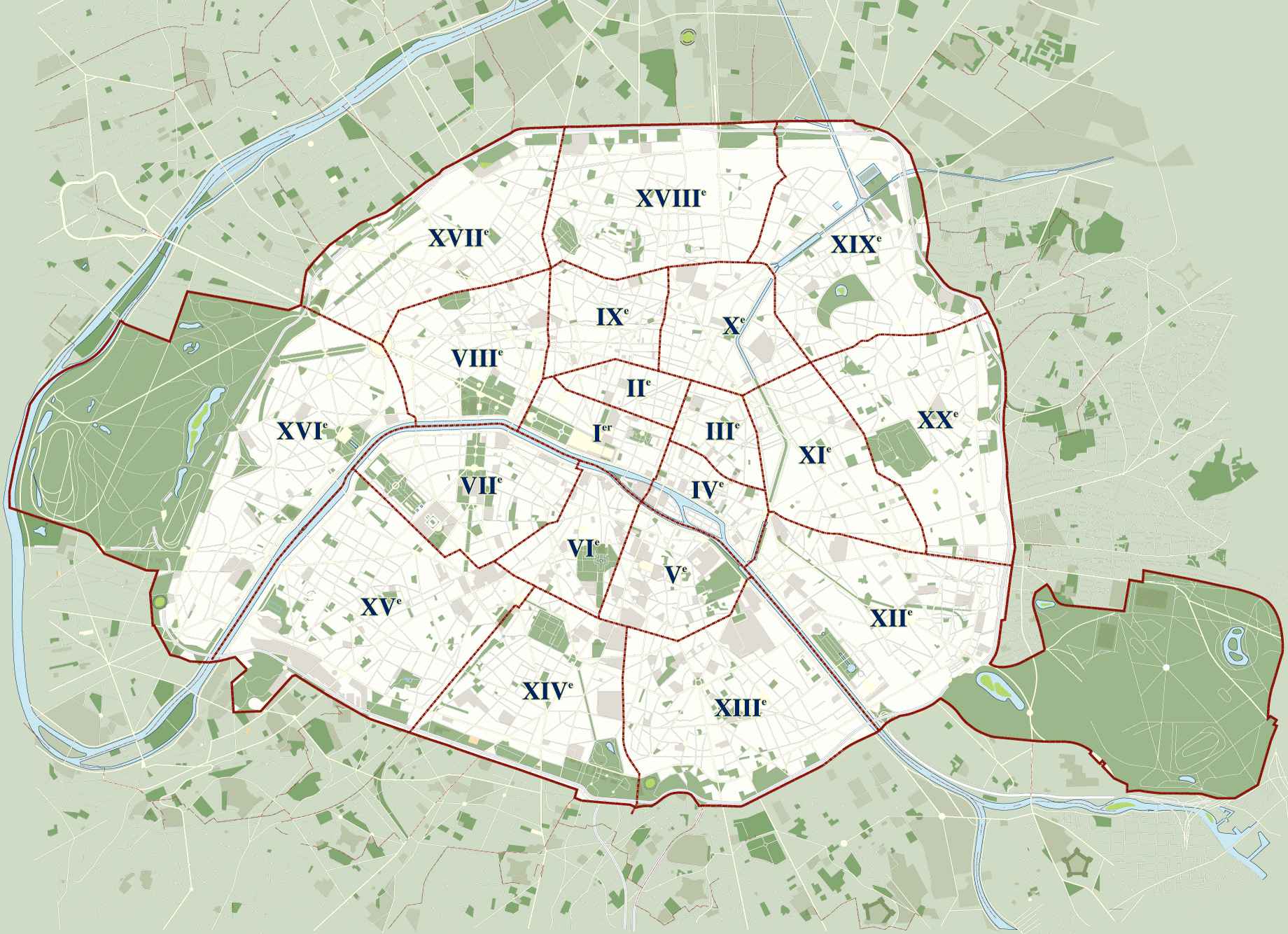 Attribution: "Plan: 2005 J.M. Schomburg"
Proximity to metro station from your hotel
Your hotel may be fully accessible by métro, RER train, according to your roadmap and private tours. It might help you to save your time and energy to discover Paris and at the same time to optimize your trip.
You have the option to ask for private car services and private tour guide with hotel pick up.
Paris is a safe city but like big cities, there are areas which you should take precautions in. Train stations are attractive to pickpockets, especially around Gare du Nord. Avoid areas on the outer reaches of the métro lines. Find out our Paris Travel Warnings. We offer custom made Paris tours with tones of personalized services.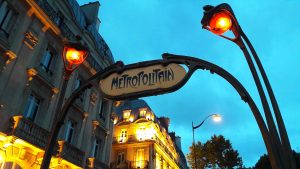 Particular aspects of your hotel
You may desire a hotel with a great story, a great view of the Eiffel Tower, a great style from classic to ultra-modern, a concierge, a private garden, an especially good breakfast, Spa hotel services… to feel the Parisian elegance and cosy.
That's where the hotel option comes in — somewhere in Paris is that suitable find with a great style, great services, soundproofed rooms, and pressed linen sheets in a historical district, just a few steps from a cozy café.
You are looking for a hotel in Paris with few rooms, fancy services, for families or for couples ? Choose a charming little hotel, peaceful, or choose a hotel including all the luxury accommodations services with a great Chef in its restaurant to have fabulous dining times.
Certainly, a rented apartment can be more affordable. However, the apartment option is only for visitors who don't mind the possible hassle of a temperamental lock, an unreliable toilet, an absent concierge or a forgotten door code. And not everyone wants the option of no front desk, no room services, cooking, making coffee or washing clothes on vacation.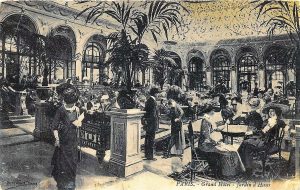 Where to stay in Paris
Each accommodation is carefully reviewed by PARIS BY EMY who will have visited each of the 3 proposals. Do not forget, your hotel location and your itinerary are related.
Selection of 3 hotels
Visit of the 3 hotels
Review of the 3 hotels
The recommendations are provided in PDF, sent by email. We exchange regarding your choice with advices from a French parisienne company which has not signed particular agreements with any hotels. You have the possibility to ask PARIS BY EMY to book your hotel for you with a commission/fee on the total cost VAT.
Have a look at our Paris hotel tips !
---