The Roadmap, an Itinerary & Travel Guide
Paris Itinerary : The Roadmap is tailor-made. Personalized via your desires, budget and our 10 PARIS BY EMY themes, it guides you every day of your trip. It reflects your personality and aspirations.
Paris Itinerary Made Just For You
This service, the itinerary is designed to address the special and basic needs of our busy clients that lack the necessary time to plan a trip in Paris, France. We plan your itinerary upon your approval and arrange it for the duration of your stay.
Optimize your time by letting an expert to set your stay
Easy to read on PC, smartphone and tablet
Sent by email AND dropped off at your hotel printed
We value permanent assistance before and during your stay. We also are available 24/7  in case of emergency. We will work every single detail, giving each client the personalized service needed to create an unforgettable trip in serenity, from beginning to end.
Paris itinerary, hotel, restaurant, guide, driver &more
| PARIS BY EMY | We set your trip like a wedding planner |
| --- | --- |
| Possibility to personalize each service delivery | Prices depend on the number of person-services and duration |
| Custom made Paris traveler package | From 400 Euros including taxe fully customizable |
| Tailor made private tour guide | From 170 Euros including taxe according to your aspirations |
In fact, we set before your arrival your custom made itinerary according to your aspirations, with your validations and our Paris based expertise and network. This itinerary is flexible during your stay for such and such reasons (your mood, weather, unforeseen things) if you feel like changing things. We will do our best to modify it in a realistic way. Please, note that booked tickets and activities are not refundable. The custom made itinerary can be plan for :
3 Day itinerary
4 Day itinerary
5 Day itinerary
6 Day itinerary
7 Day itinerary…
In the case of you choose the itinerary option, your tailor made itinerary will be sent by email & dropped at your hotel with full documents printed. This Roadmap/Itinerary folder includes :
Skip the line tickets and fast pass we booked for you
Things you do for each day of your stay
Including private tour guide day and hour
Restaurants reservation and booked services
Basic information regarding the things you visit
Integrates public and/or private transportation with direction
With your Roadmap/itinerary, you have a global vision and a mastered plan of your trip, according to your expectations. We guide you and support you until the last day of your trip, with ongoing assistance. We are here for you if you have questions or requests. In addition, we look for solutions to last minute unforeseen events, and emergency problem.
Each private tour guide is also planned with a personalized itinerary.
For example, you are fond of literature, you might ask for famous writers and poets tour who lived in Paris.
Another example, you are looking for shopping, you might ask for a shopping tour on specific items
Same for private tour, if you feel like changing things because of the weather or you feel too tired, we will modify your Paris private tour according to realistic possibilities. Please, note that entrance tickets and booked activities are not refundable.
Custom Made Paris Itinerary
Your itinerary is like a roadmap, a schedule like a plan for your days and evenings, from morning to night, optimized for transport and travel time, with maps, subway stations and further information.
The Roadmap includes reservation, booking for restaurants, skip-the-line tickets for museums, any activities or private tour guide you have decided to do for each day of your stay.
It is flexible to follow, interchangeable per day according to your moods, and your rhythm (also according to the weather). We set your day and time Paris itinerary  via your choices.
Have a clear view of your trip
It allows you to save your time while giving you a clear itinerary according to your desires, tailor-made and printed, dropped off at your hotel before your arrival.
Learn a little bit about Paris
Your Paris Itinerary is also like a travel guide booklet, describing every aspect of your visited places, the things you will do, during your stay in Paris. We include major facts and useful information for each day.
We offer on top of that ongoing assistance before and during your stay. You might have questions and requests that need help form a local trustful company. We are available 24/7  in case of emergency.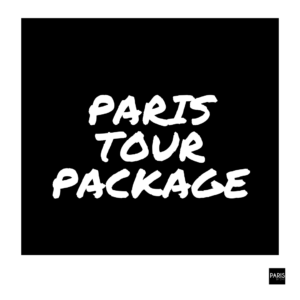 Paris Itinerary via 10 themes
The most interesting way for you to enjoy Paris, is to do what speaks to your soul. Let us know what you want to do. We will create your very own itinerary with our local expertise. Get some inspirations with the PARIS BY EMY themes  and find out what to do in Paris :
PARISIAN ICONS
HISTORICAL PARIS
FRENCH CUISINE
ART & MUSEUMS
SACRED PLACES
LANDMARKS & SIGHTSEEING
SHOPPING
ENTERTAINMENT
GREEN PARIS
OUTSIDE PARIS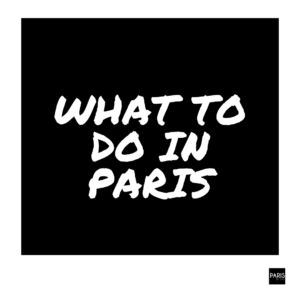 In addition, find out about the Must See in Paris.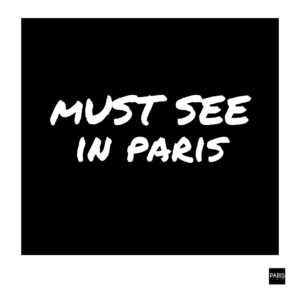 ---
---
Add
Personalized Services

to your Paris itinerary
Your Paris Trip, tailor-made by a Parisian company and its network
Custom Made Trip with personalized services according to your wishes
From 400 Euros for a custom-made package, taxes included
From 170 Euros for a private tour guide, taxes included