Unusual Things to Do in Paris
Unusual Things to Do in Paris : PARIS offers many unusual, bizarre, strange, secret, curious, fantastic things to do. Le Centre Bouddhique Kagyu-Dzong with the highest statue of Buddha in Europe, is located in Le Bois de Vincennes, a magnificent wood with a zoo… the Green Paris.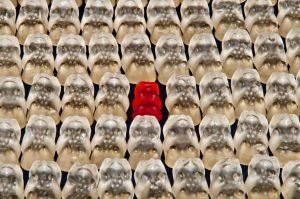 There are many things to see, to do, outside the box
Political institutions
Arty rooms
Bizarre places
Secret love stories
Dark Ages events
Enchanting gardens
Special promenades
Green Spirit in the City of Lights
Very special sacred places
Unknown scientific and intellectual sites
Crazy dances and activities day or night
Unusual restaurants, bars, cafés…
In fact, there are many ways to experience unusual things to do in Paris. Discover Paris, the French culture in a very convenient way, by walking, talking, seeing, tasting…
A Unique and Bountiful Experience of Joy and Enchantment
An Educational and Knowledgeable Trip with fun to open our Souls
One of our favorite unusual things to do in Paris
Unusual Museums
First, visit museums that are not so famed as the Louvre, Orsay, Pompidou, Quai Branly… Knowing that Paris has more than 200 museums, you have the choice to focus your curiosity on what attracts you the most.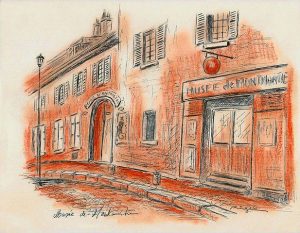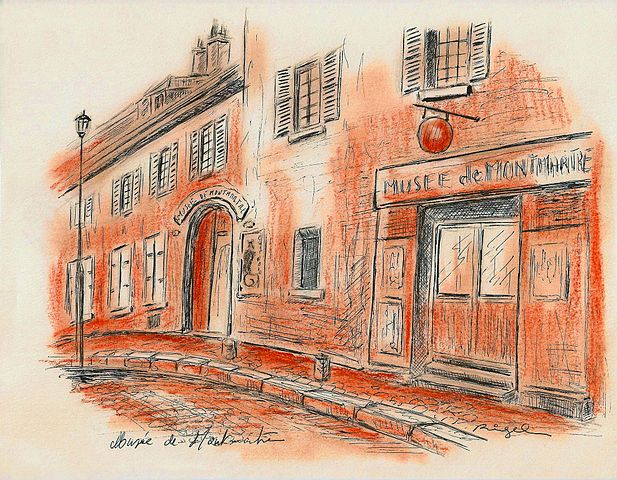 For exemple, Montmartre has its own museum. The permanent collection is composed of paintings, posters and drawings signed by Toulouse-Lautrec, Modigliani, Kupka, Steinlen, Valadon, and Utrillo. Together, the artworks recount the history of Montmartre, including the innovative art studios at Bateau-Lavoir and 12 rue Cortot, the cabarets of the Lapin Agile where Picasso used to go and the Moulin Rouge. The Museum includes an entire room dedicated to the French Cancan, while another features rare zinc plates of dreamlike scenes from shadow theatre such as Le Chat Noir, the first modern cabaret founded by Rodolphe Salis in 1881.
Castles and Unusual things to do in Paris
Discover other castles than Versailles Palace, such as le château de Vaux-le-Vicomte. The Château de Vaux-le-Vicomte is a baroque French château located in Maincy, near Melun, 55 kilometres (34 mi) southeast of Paris. Built between 1658 to 1661 for Nicolas Fouquet. Nicolas Fouquet commissioned the most important artists of his time : an architect, Louis Le Vau, a painter, Charles Le Brun, and a landscape gardener, André Le Notre, to execute jointly the entire project.  The result was a work of harmony and beauty.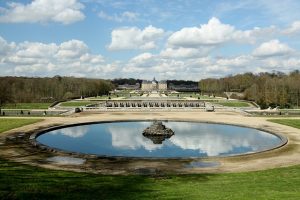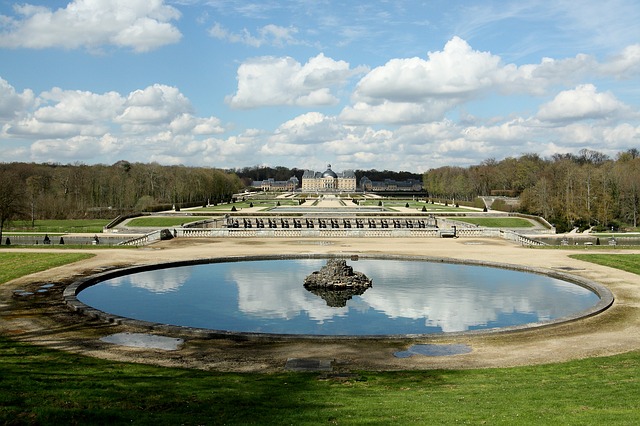 The poet Jean de La Fontaine and the playwright Molière were among the artists close to Fouquet. At the inauguration of Vaux-le-Vicomte, a Molière play was performed, along with a dinner event organized by François Vatel and an impressive firework show. Louis XIV will hire the same team to build the Château de Versailles.
Unusual Sacred Places
Discover La Chapelle Notre Dame de la Médaille Miraculeuse, a very special sacred place. The Chapel of Our Lady of the Miraculous Medal is an important place of prayer and pilgrimage that draws believers from all over the world who wish to prayerfully reflect and ask the Virgin Mary's protection. The chapel was built in 1815 and was dedicated to the Sacred Heart of Jesus. In 1830 it was privileged with the extraordinary events  of the apparitions of the Blessed Virgin to Sister Catherine Labouré that marked it forever.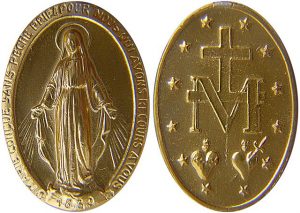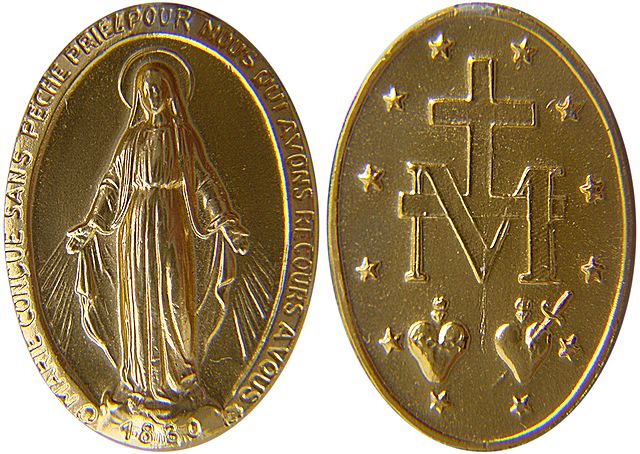 Medal of the Immaculate Conception (aka Miraculous Medal), a medal created by Saint Catherine Labouré in response to a request from the Blessed Virgin Mary who allegedly appeared rue du Bac, Paris, in 1830. The message on the recto reads: "O Mary, conceived without sin, pray for us who have recourse to thee — 1830". This medal brings you good luck and protects you.
Paris stories and Unusual things to do in Paris
In addition, learn about the story of Paris and the history of France with its monuments, walk on the steps of amazing people who arouse Paris the City of Lights, such as Victor Hugo, Emile Zola, Marie and Pierre Curie, Eloïse and Abélard, Sainte Geneviève, Saint Louis, Ernest Hemingway, Joséphine Baker, Napoléon, Lafayette, Voltaire, Marie-Antoinette, Picasso, Coco Chanel, La Fontaine, Molière, Queen Margot, Le Nôtre, Jean Jaurès, Jean Moulin, Charles de Gaulle, Truffaut, Arthur Rimbaud, Edith Piaf, George Sand, Rodin, Robert de Sorbon… and discover those who made Paris an amazing city.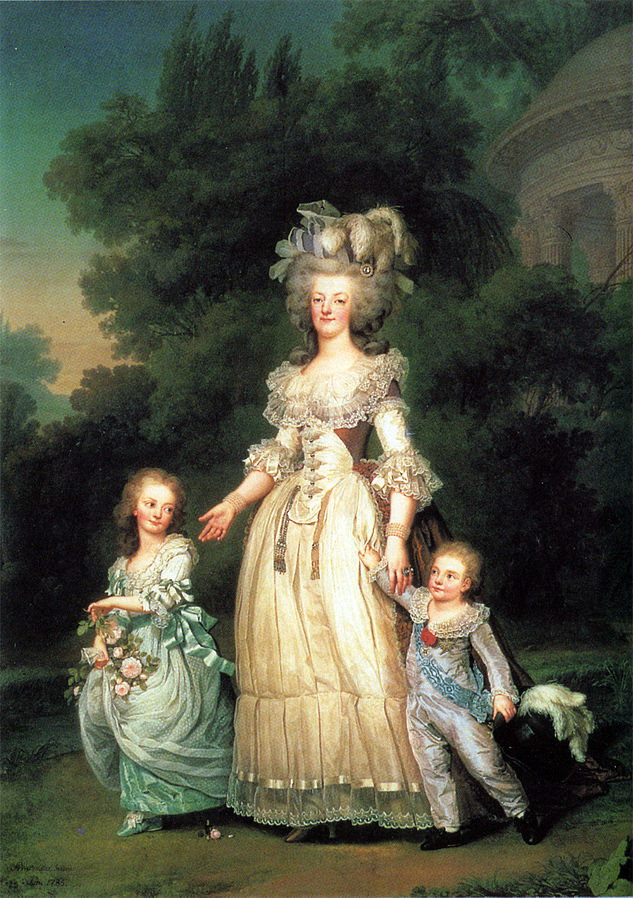 Unusual Paris districts
Conversely, experience districts with no tourists, feel the Parisian atmosphere in an intimate way. For instance, have a walking tour on the right bank, la Rive Droite, in addition to the so famous left bank, la Rive Gauche. For instance, reach the 11e arrondissement, Belleville, Canal Saint Martin, République, the 12e arrondissement have a picnic at le port d'Arsenal by the yachts and boats during summer time, Bastille Opera while enjoying a coffee.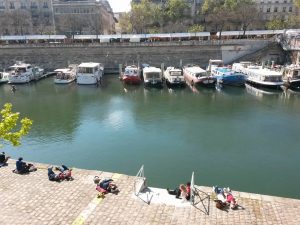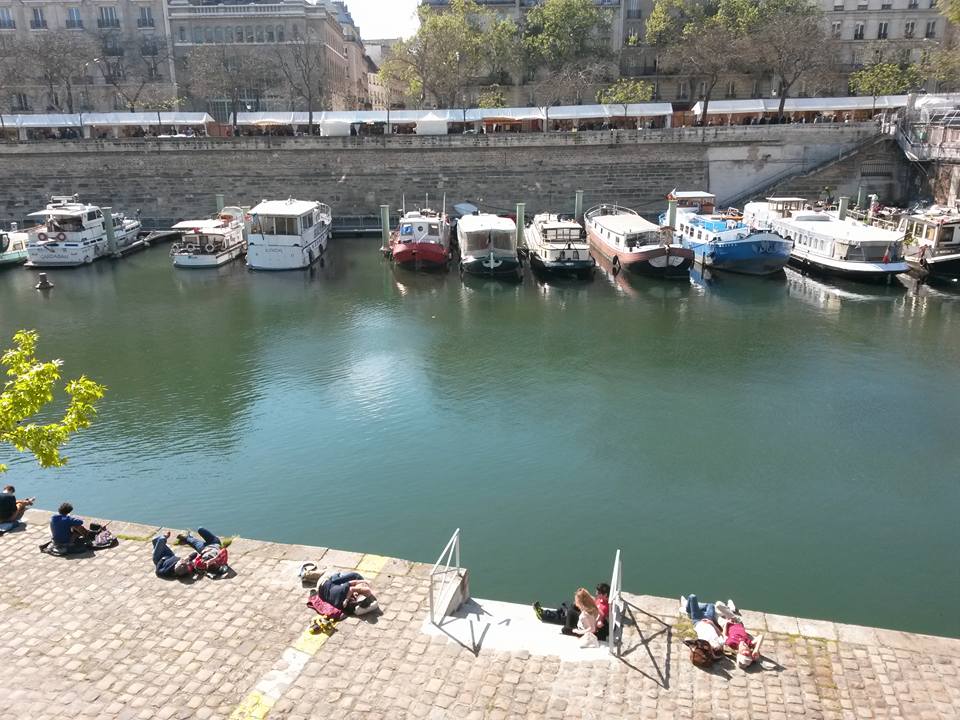 Unusual Food and Drinks
On top of that, taste French cuisine in little restaurants where Parisiens like to go, eat Unusual food such as garlic snails, steack tartare but not only. Experience very special restaurants with French dish… Learn about the Excellence of French Chefs and have a masterclass, drink a beer made in Paris, enjoy a typical French breakfast on a Parisienne terrasse before to go for your walking tour, with no car around and in a peaceful street, far away from tourists.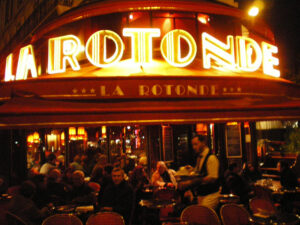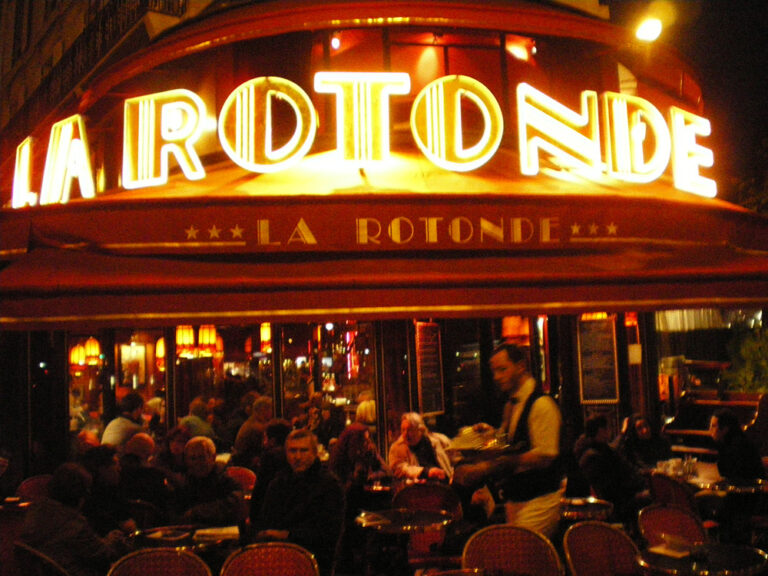 Unusual Shopping
Similarly, go shopping in old shops of Paris, lots of boutiques have more than a hundred years old offering art crafts, delicatessen, beauty products, decorations, mastering their savoir-faire with Parisien style, shop on flea markets, indoor and outdoor markets with local to get the perfect and unique souvenir !
Unusual Paris by Night
There are many cabarets and not only the great Moulin Rouge, excellent jazz clubs in Saint Germain, concert halls for French Electro music, amazing lounge bars with great architecture, famous historical cabarets where Picasso used to go… Paris is full of social events and life. You just need to pick up a place according to your aspirations. Have diner after midnight, a hearty brunch after a long long Parisienne night …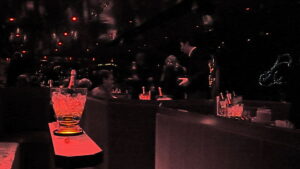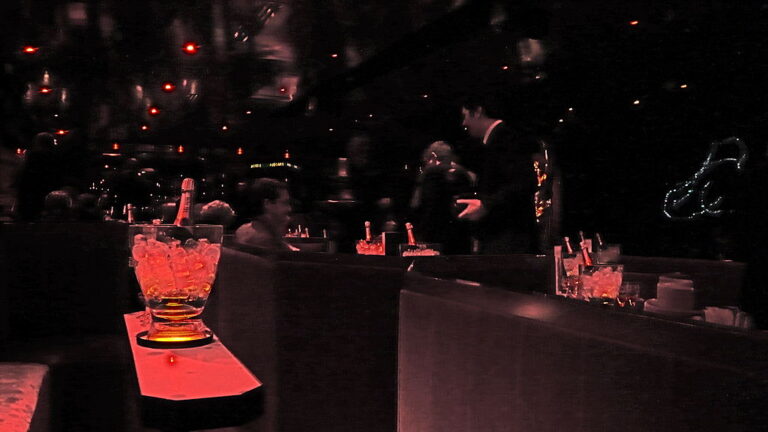 Do what speaks to your soul
The most interesting way to enjoy Paris, is to do what speaks to your soul. Thus, have a look at our 10 themes to create your perfect itinerary with PARIS BY EMY local expertise.
Like a wedding planner, PARIS BY EMY is dedicated to planning custom made Paris Tours with Private Tour Guide and Private Personal Assistant Services in the light of your aspirations, according to the profile of each client. Enjoy an authentic insight into French culture via personalized tours, a delightful trip to enhance your enjoyment of Paris.
---
Ask for Unusual Things to Do in Paris in addition to the Big Classics
---
Paris has 20 districts and more than 2,200 historical monuments, 200 museums, 110 churches…
PARIS BY EMY is your guide to recommend you lodging, sightseeing, activities, districts ballades, museums, boutiques, restaurants,… through 10 themes, according to your tastes, desires and budget.
Custom Made Services by PARIS BY EMY
Prices depend on the number of people in each Paris Tour Package and Private Tour Guide
Unlimited exchanges to plan your trip according to your budget and aspirations
"The Roadmap", an itinerary, tailor-made, for each day of your trip
Personalized trip via 10 themes such as Parisian Icons, French Cuisine, Landmarks, Sacred Places...
Recommendations for any type of services, suppliers and activities in Paris
Special Event organization such as anniversary, marriage proposal, honey moon
3 accommodation recommendations, verified by PARIS BY EMY according to your criteria
Airport hotel transfer with private chauffeur at your disposal
Private Tour Guide Paris in English for 1/2 Day(s), full Day(s), Evening(s)
Private Tour Guide Paris in English with a private chauffeur
Parisian social events, exhibitions, festivals recommendations according to your profile
Permanent online assistance during your visit for any questions or requests
Assistance 24/7 in case of emergency and of little problems
Reservation made for hotel, airport chauffeur, restaurant, concert, opera, …
Skip the line entrance ticket for museums and landmarks
And more if you need more !
Unusual Things to Do in Paris with a Private Guide
What to do in Paris
The most interesting way to enjoy Paris, is to do what speaks to your soul
Thus, we set your itinerary via 10 themes according to your centers of interest and budget
Check @ PARIS BY EMY 10 themes page
Recommendations will go over cultural programs and social events of the city of lights
You also have possibilities to modulate each package according to your aspirations & budget
Check @ Paris Tour Package page
---